A couple of weeks ago Seat61 had the splash that booking cross-border France-Spain TGVs would cost you more on French language websites than anywhere else (Seat61's news page here – you have to scroll down as he has no link to individual stories). After a bit of a furore that caused, SNCF has changed its practice and now the prices for these trains are the same regardless of where you book them. It was an error they told Gizmodo – not sure I believe that, but anyway, that problem is no more.
So while that's progress, it's not all plain sailing in French rail booking. SNCF offers essentially three classes of TGVs – regular ones, iDTGV that's like a regular TGV but you have to book online, and Ouigo, like a kind of Ryanair-TGV that has it's own garish paint scheme and interior and leaves from a station in the Paris suburbs.
Say then you want to book Paris – Perpignan, served by regular TGVs and iDTGVs. This is what you get from Captain Train (see 1007 departure):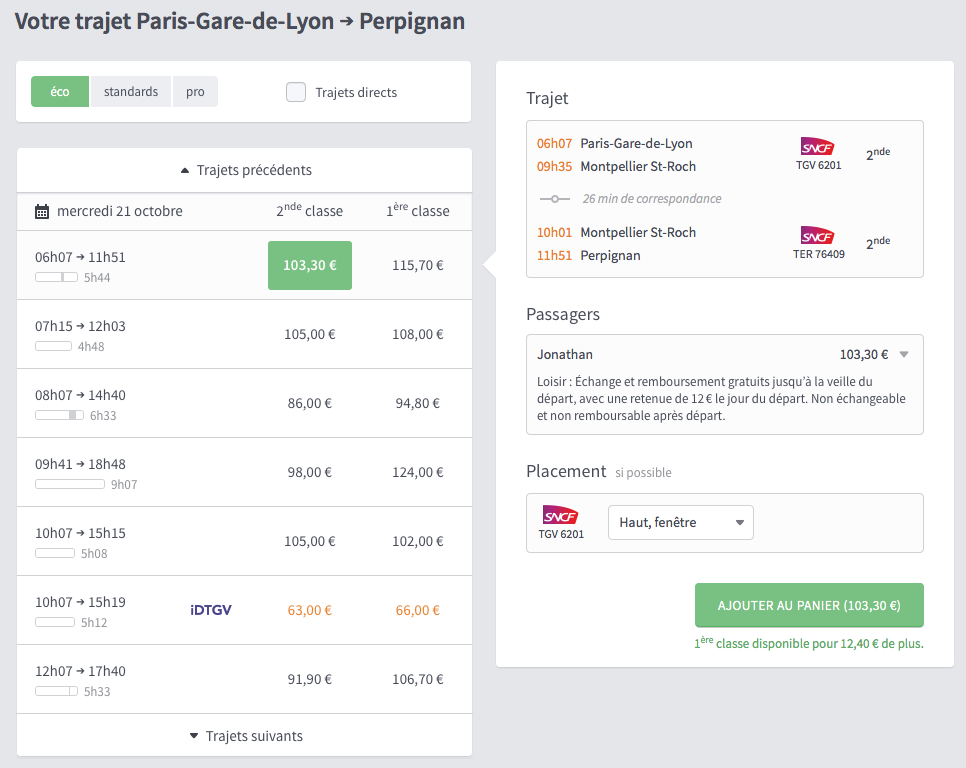 And this from Loco2 – 1007 train, but only at the more expensive price: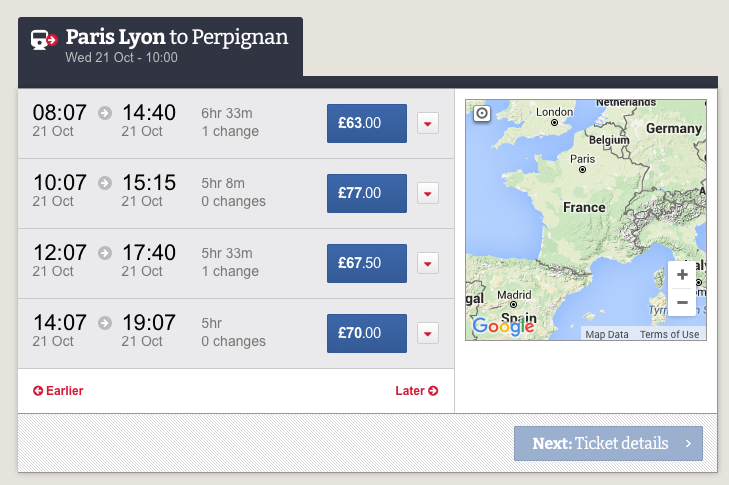 And this from SNCB Europe – same as Loco2, no iDTGV in sight: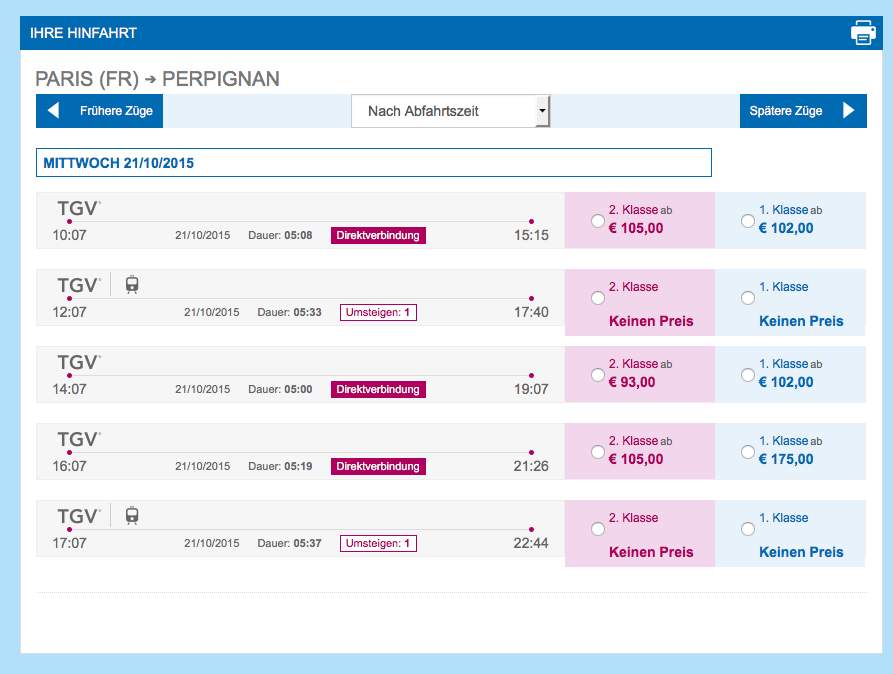 Or try Marne la Vallée to Montpellier, served by regular TGVs and Ouigo. Once more Captain Train – see the 1107 departure: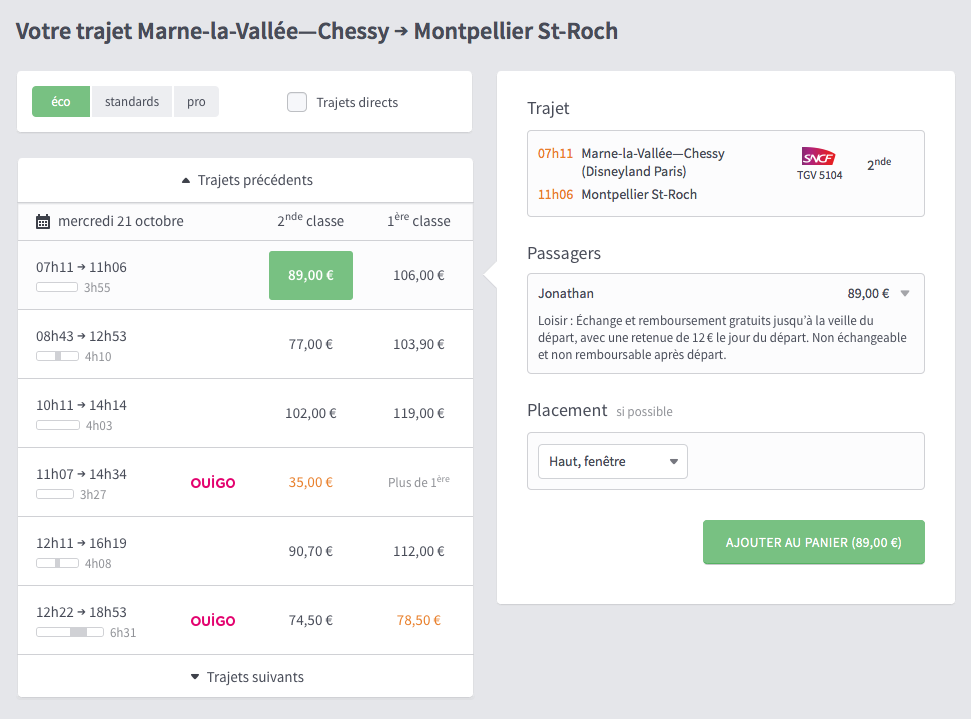 And this from Loco2 – no Ouigo (the 1107 train is not even shown):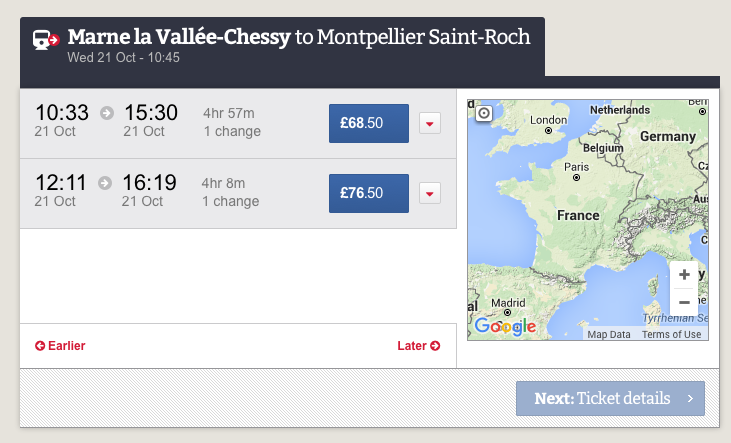 And this from SNCB Europe – again no Ouigo: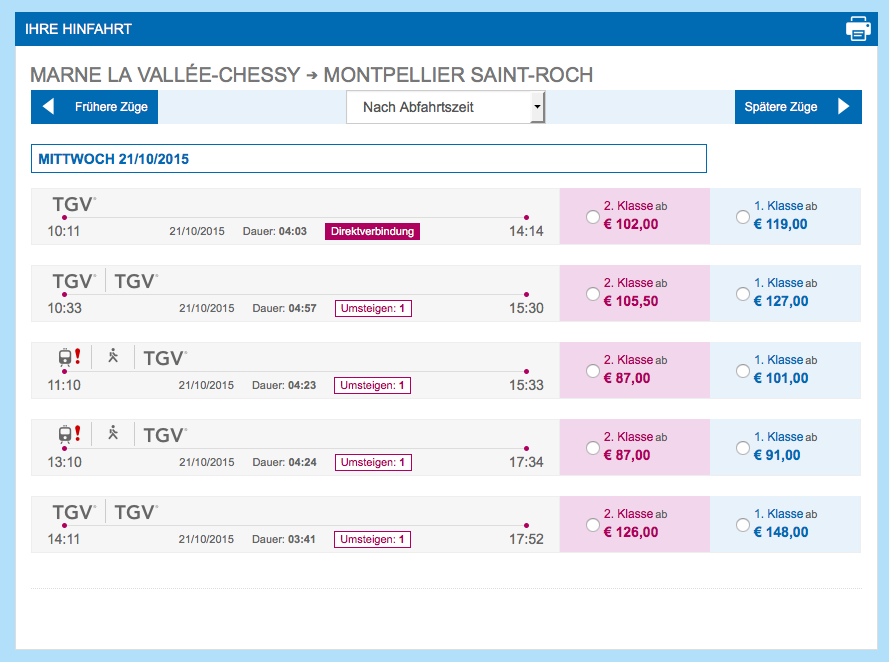 I'd love to know what's going on here. Is it that these external agents have not asked for access to the iDTGV and Ouigo data? That SNCF will not give this data to companies outside France? Or maybe SNCB considers itself a premium service, but I'm pretty sure that Loco2 would aim to sell the cheapest tickets it can as its primary pitch is to tourists.
Also another trick I've just encountered is courtesy of SNCB Europe. Seat reservations on German trains run by DB normally cost €4,50. Book a DB train via SNCB's website and it's €5. Thanks, SNCB!