For more than a decade I have tried to make all of my business trips by train. And as a self employed person based in Berlin and with clients all over Europe that resulted in a lot of complicated journeys, and a fair amount of frustration.
But rather than simply getting annoyed about the dysfunction of the railways, from 2021 onwards I have started to work more systematically on railway policy in the European Union. Why – if there are cross border railway problems – has the EU not stepped up to fix them? And if others are not seeking to fix these problems, what can I perhaps seek to change myself?
I launched a small campaign – Trains for Europe – to address the absence of night trains in Europe, and propose ways to solve this gap, working to address the rolling stock problems in this area that I see as central. In 2022 I crossed every internal border of the European Union you can cross by train, in one crazy summer – the #CrossBorderRail project. And in February 2023 grouped all of my commentary about railway and transport topics here on this site, separate from all the other politics work I have done in the past (all of that can now be found at euroblog.jonworth.eu).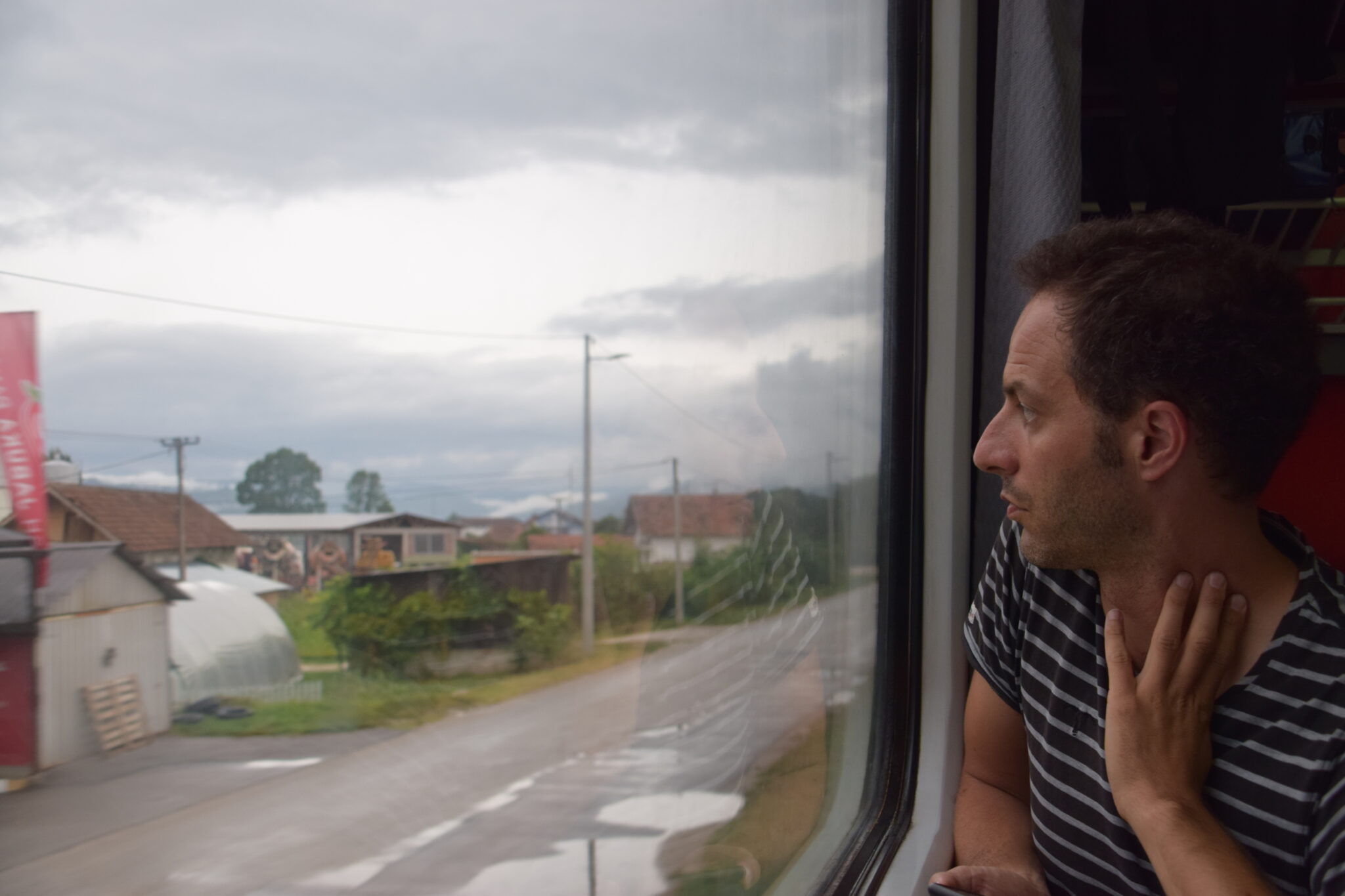 I am not really a typical railway person. I do not work for a railway operator or a manufacturer, and I have never worked for a transport ministry. My background is in European Union political communication, not railways.
But I am a person who needs railways to work better, for the way I want to live. Maintaining mobility while not further contributing to climate change is something that many people can relate to, and that is my motivation. I want to make sure I keep seeing things from the passengers' point of view.
The articles on this site will hence be written in that vein – how can railways, especially cross-border, improve? Where are the shortcomings in our railway policies – both nationally and EU-wide? What tips and tricks are there to make everyday rail travel more palatable, more reliable, and cheaper? All the pieces I write should be understandable to a knowledgeable traveller, and not require any detailed technical knowledge.
If you don't trust my word for it, then have a look at what others say. The "In the media" section of this site lists where I have been quoted or interviewed – in places as diverse as New York Times, Berliner Zeitung, ARD and Politiken.
I am not employed by any company or organisation in the transport sector, and hence what I write on this site ought to be seen as independent. The #CrossBorderRail projects in 2022 and 2023 are crowd funded.
I am a member of Bündnis 90/Die Grünen (The Greens) but have no transport policy responsibility within the party. I am deputy chairperson of the Bundesarbeitsgemeischaft Europa (Federal Working Group on Europe) of the party, an unpaid position.
If you have a question, or would like to employ me to write something for you or speak at an event, please do contact me. You can also follow me on Mastodon or LinkedIn, and I post pictures from my travels on Flickr.
I am based in Berlin, and speak English, French and German.