Further to my previous blog post about the idea, I am now happy to confirm that the #ZugGegenFlug experiment is on!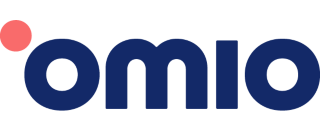 I've partnered with multi-modal travel booking platform Omio who, as well as supporting with ideation and planning (thanks Emily, Boris and team), will be providing the tickets for participants in the experiment on the five main routes outlined below. That's the good news!
The less good news is that – due to the 4th wave of the COVID pandemic – we are going to have to run the experiment in early 2022, rather than in mid-December 2021 as we had hoped – health and safety is our first priority after all. The idea was to run the experiment immediately after the 12th December timetable change on Europe's railways, when new services are to be introduced on a number of routes, especially within Germany.
But the essential issue – how viable are trains as an alternative to aeroplanes for 500-800km trips, both nationally and cross-border? – is not going to go away, and so the experiment will happen as soon as it is safe to do so… This blog post will be updated as soon as we have an alternative date!
The setup of the experiment
The experiment is a simple head-to-head style race: on one day, ten participants will set off on 5 routes – each route constitutes one race. Three routes are within Germany, two are international. The participants on each route – one taking the plane, one taking the train – will race each other, and will post about their experiences as they go along on social media.
For each route a kind of "real life task" is stipulated (attend a meeting, for instance), thus meaning there is a period of time for which the participants have to be in a precise location in their destination city. The participants themselves will then have to assess the most viable route to get themselves to their destination on time. On the way back, it is simply a question of who gets home first.
Trip time will be the main criterion. For each route to the destination – assuming both participants arrive before the assigned time – the one with the shortest trip time will win. If either participant fails to arrive by the assigned time, his/her rival is automatically allocated the victory on the leg. If neither participant arrives on time, the one with the shortest delay upon arrival shall win. On the way home from the destination, it will simply be the person who gets home first that will win. That means that for each of the 5 routes, scores of 2-0, 1-1 and 0-2 are possible.
All the other aspects of the trips – comfort, safety, availability of wifi, food etc. – will be qualitatively assessed throughout the trip. Each participant will also be asked to keep a note of total available working time on the trip – where the environment is quiet enough, and wifi good enough, to be able to work with a laptop. We will also measure carbon emissions following the trips once we have an understanding of how full each mode of transportation was, and assess these levels as a factor, too.
Tickets for the trips will be booked on the Omio platform, and will be standard class, lowest possible cost tickets. Participants must only use public transport and walking to get to and from stations, airports, and departure and destination locations. Use of lounges or express check in lines will not be permitted, but booking tickets for local transport via digital tools is allowed. Taxis, bikes, scooters, mopeds and private cars are not allowed. These rules are in place so as to ensure a basic comparability of the modes.
The five routes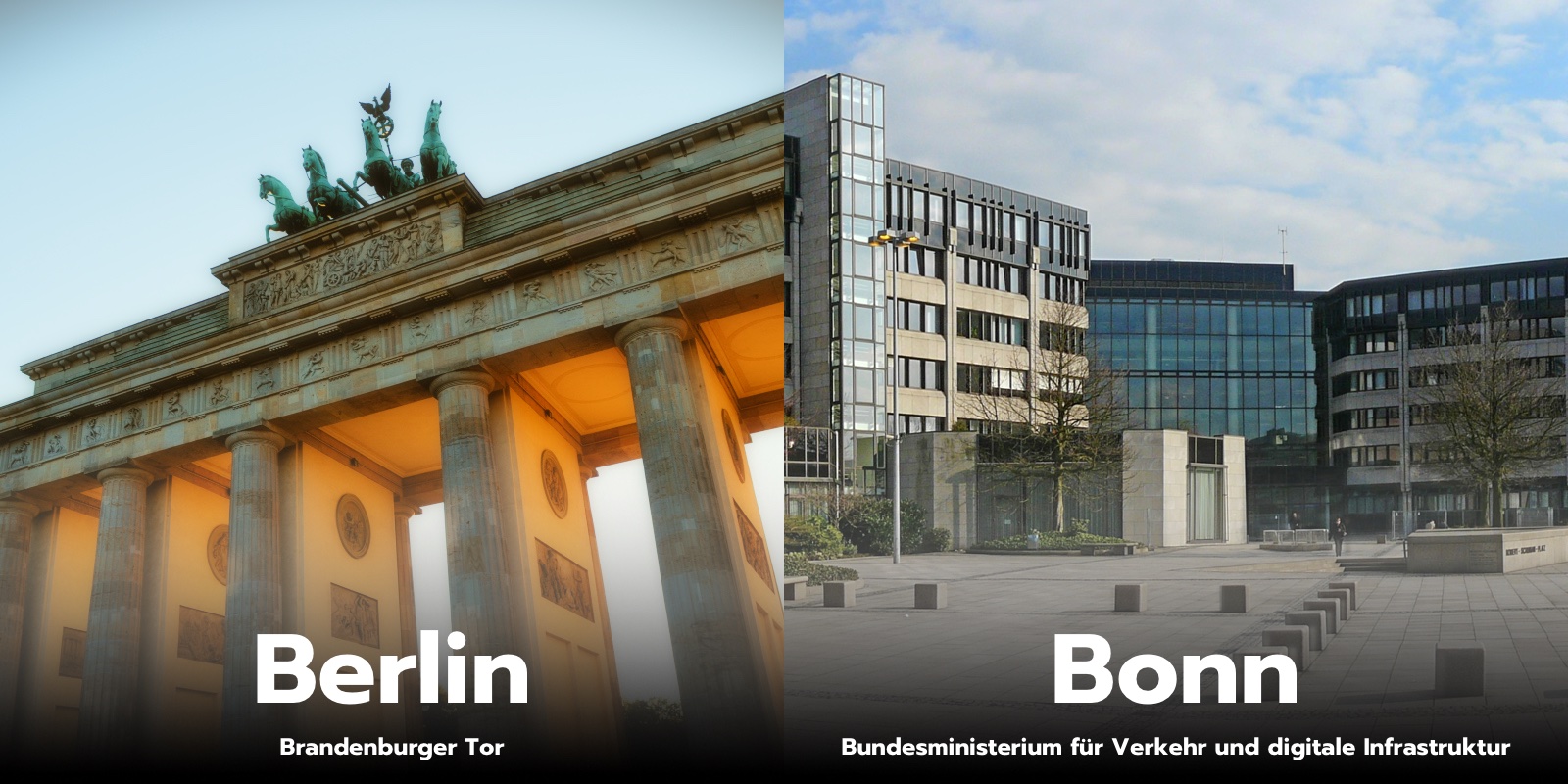 Start and end location: Brandenburger Tor, Berlin
Destination: Bundesminister für Verkehr und digitale Infrastruktur, Robert-Schuman-Platz 1, 53175 Bonn
The task: to attend a meeting at the Ministry at 10:30, so you need to arrive before that. This meeting will end at 14:30, and you need to depart after that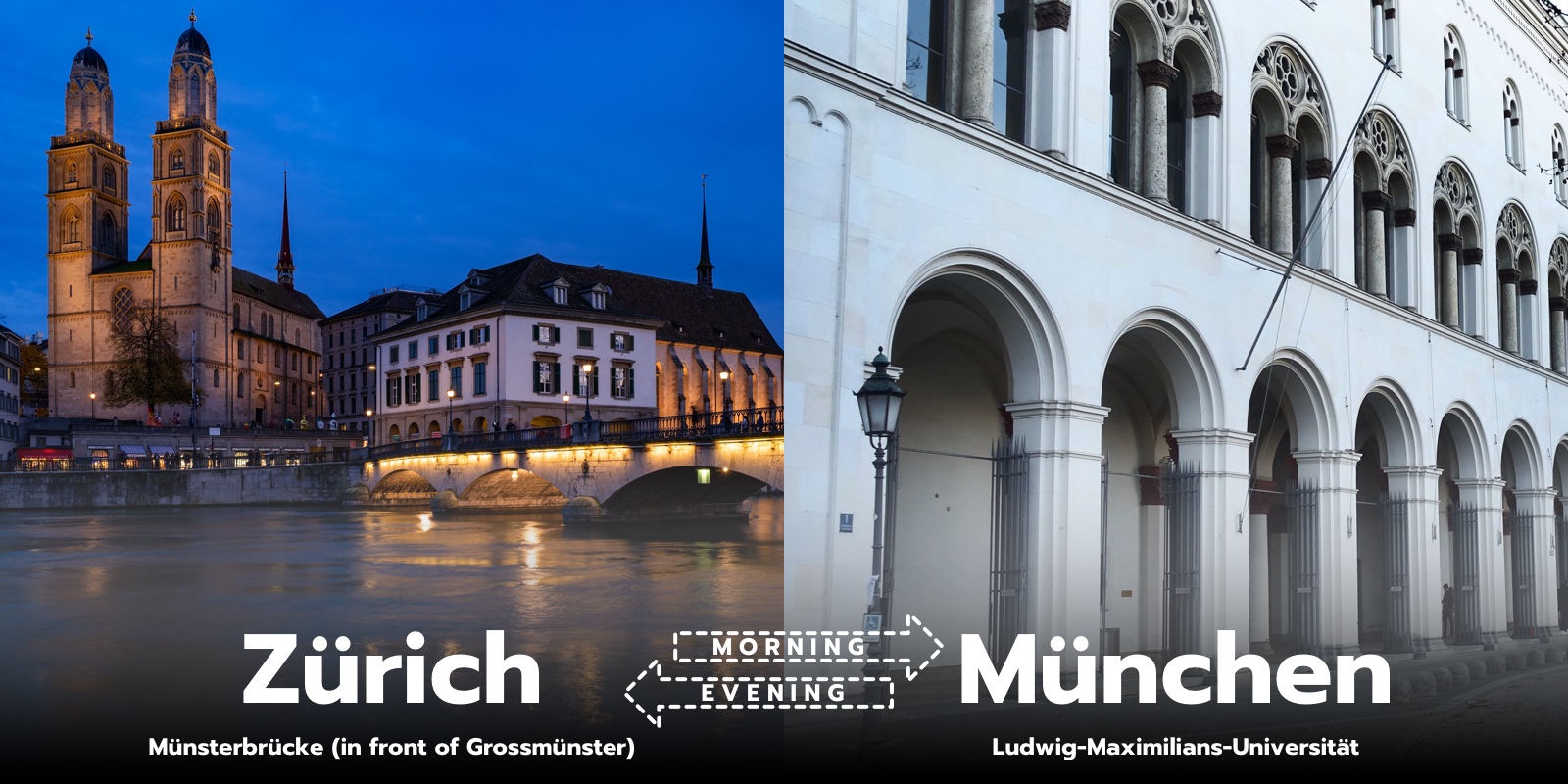 Start and end location: Münsterbrücke (in front of Grossmünster), Zürich
Your destination: Ludwig-Maximilians-Universität München, Geschwister-Scholl-Platz 1, 80539 München
The task: meet a Professor and afterwards present at a seminar at the university. Your meeting starts at 11:30 and is scheduled to end at 15:30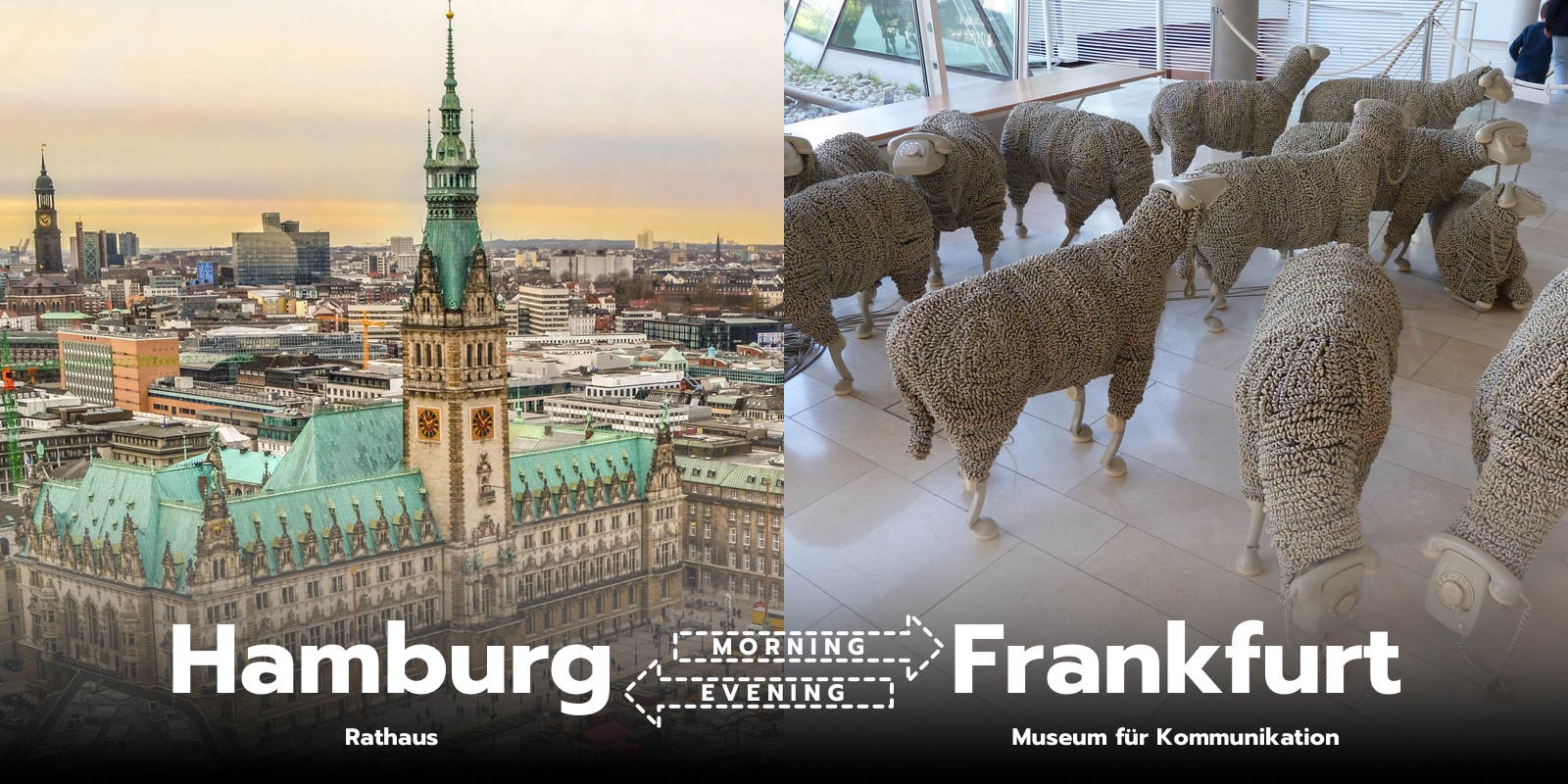 Start and end location: Rathaus, Hamburg
Destination: Museum für Kommunikation, Schaumainkai 53, 60596 Frankfurt
The task: you are to attend a new exhibition at the museum. You need to be present there from 12:30 until 16:30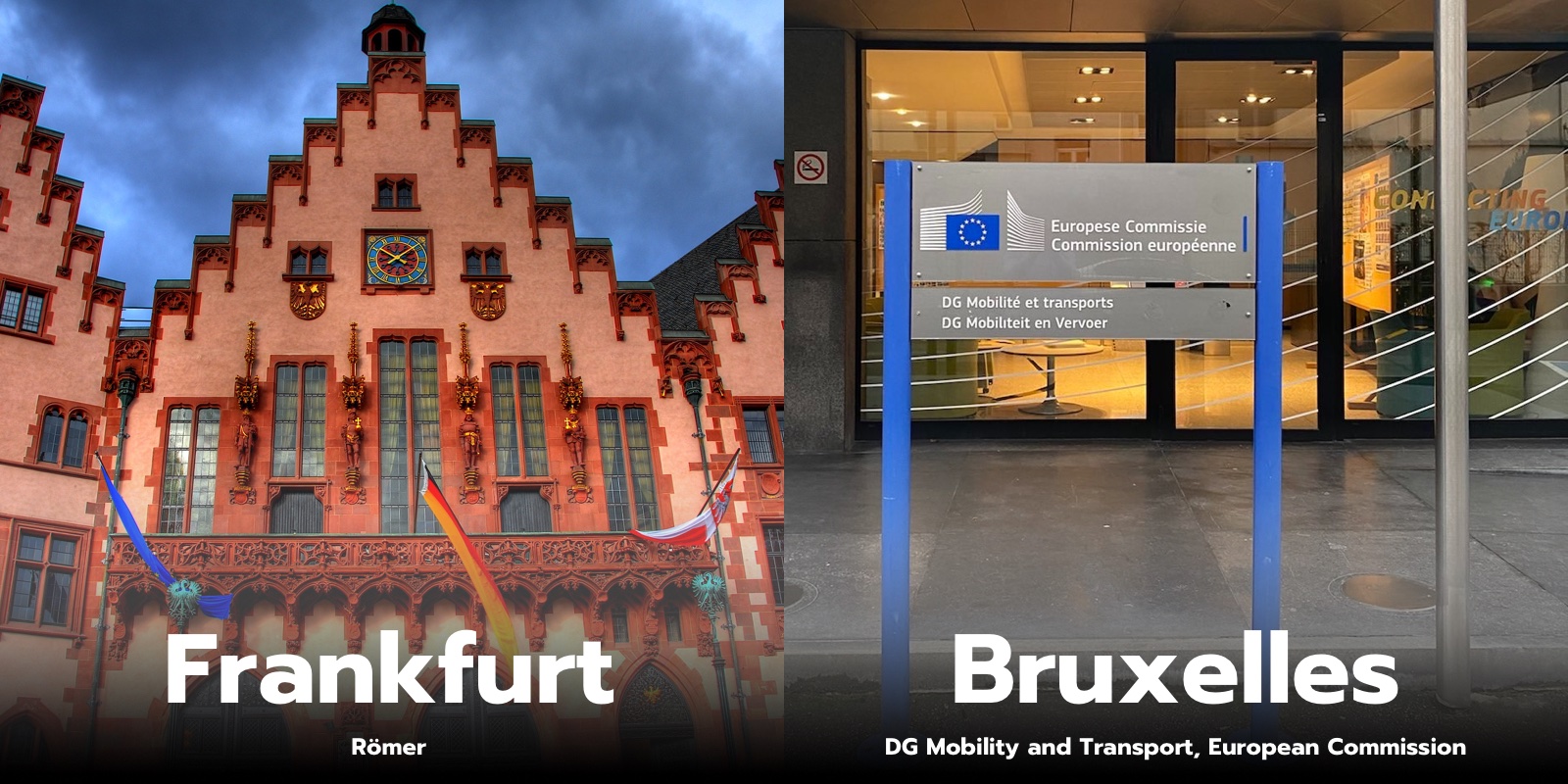 Start and end location: Römer, Frankfurt
Destination: DG Mobility and Transport (DG MOVE) of the European Commission, Rue de Mot 28, 1040 Bruxelles
The task: you are a speaker at a European Commission conference about the future of transport in the EU, at the DG between 13:30 and 17:30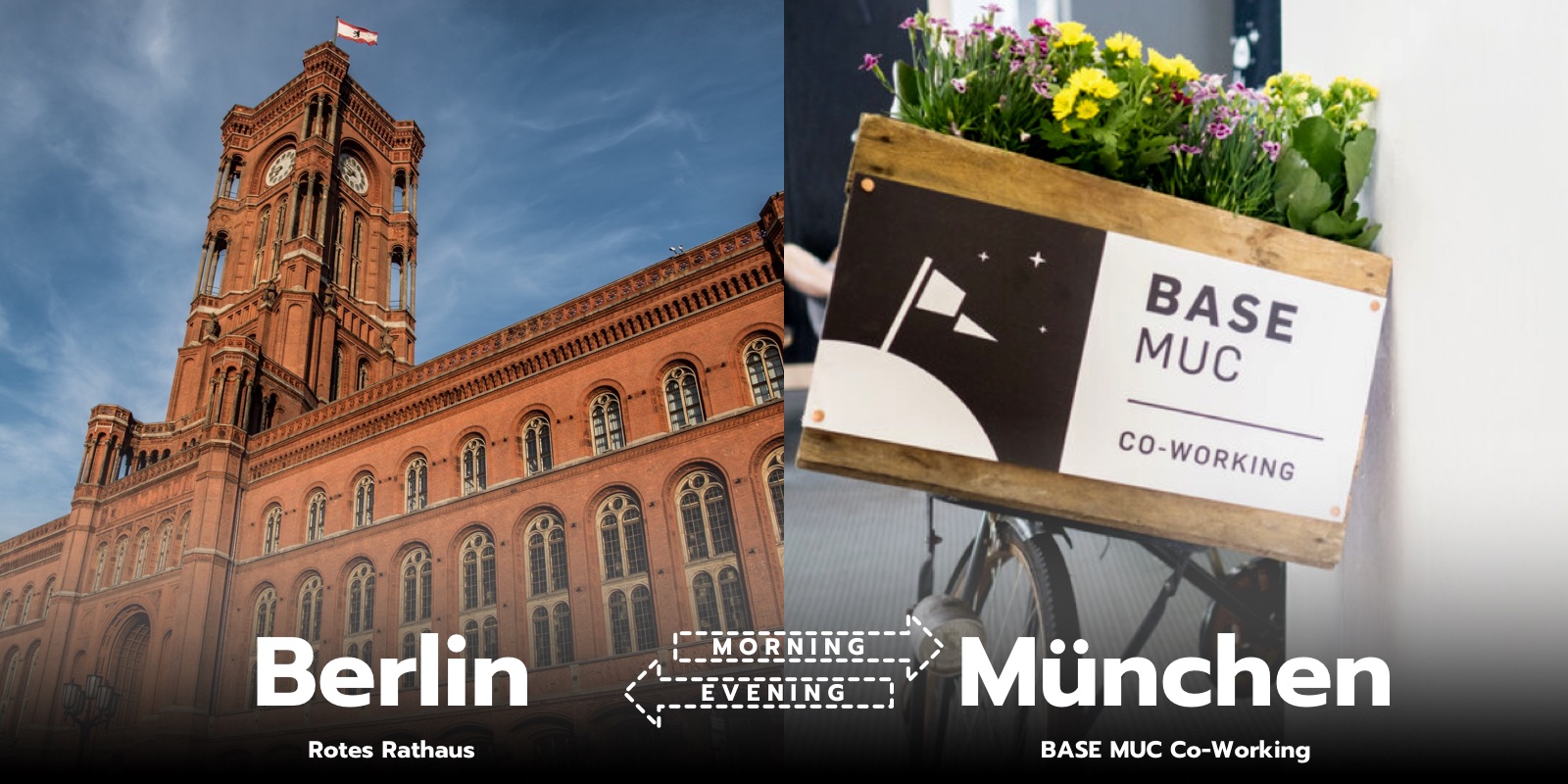 Start and end location: Rotes Rathaus, Berlin
Destination: BASE MUC Co-Working, Blütenstraße 15, 80799 München
Your task: you have to attend a partnership meeting with a startup. The meeting about your collaboration is scheduled from 14:30 until 18:30
The aim was to have a mixture of routes within Germany, and from Germany to neighbouring countries, and a mix of routes where rail connections are in the process of being improved and others where the situation has remained largely unchanged for some years. And we aimed for both business and public sector-style trips. The tasks are intentionally spread across the day. Volunteers for these routes had largely already been found before the COVID-enforced postponement. Once a new date is set for the experiment, new volunteers might need to be found for these routes – but these routes will definitely happen and costs for the tickets are already covered.
We also had to limit the core routes of the experiment somewhere – hence these five routes. But we are open to adding more routes to the experiment, but we cannot fund the tickets for those. If you can find the resources to allow for two further people to participate – on some other route – please let us know using the form below! Routes we considered included: Köln-München, Hamburg-München, Hamburg-Stuttgart, Berlin-Stuttgart, Paris-Frankfurt, Amsterdam-Frankfurt, Amsterdam-Hamburg, Hamburg-København, Berlin-Praha, München-Wien.
Communication
All participants in the experiment will have mobile phones and laptops with them, and will post on any social media channels they choose to use – #ZugGegenFlug will be the tag on all social channels. Flights will be tracked with FlightRadar24 and trains with DB LiveMaps. This will mean that on the day itself a sort of overview of the race will be available. Media that wishes to cover any or part of the experiment is welcome to accompany the participants, or to interview them before departure, at their destination, or upon their return.
Questions and suggestions?
Do you want to run a further route? Or have a question? Do get in touch!
Error: Contact form not found.
Creative Commons Licensed Images used in this post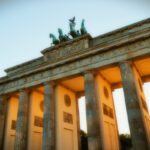 Florian Richter
Brandenburger Tor
October 16, 2011
CC BY-SA 2.0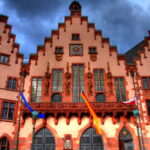 slack12
Römer
March 3, 2007
CC BY-NC-ND 2.0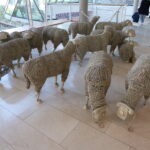 Gerald Schneider
Kunstwerk im Foyer vom Museum für Kommunikation in Frankfurt
August 9, 2011
CC BY-NC 2.0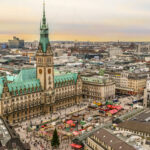 Michaela Loheit
Hamburg
December 27, 2012
CC BY-ND 2.0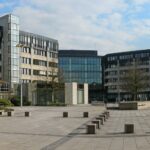 Robert-Schuman-Platz
Willi431
30 March 2009
CC BY-SA 3.0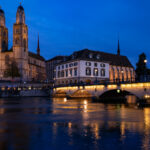 annintofu
Grossmünster
October 20, 2019
CC BY-NC-ND 2.0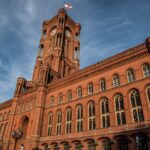 Tomasz Baranowski
Rotes Rathaus in Berlin
August 5, 2018
CC BY 2.0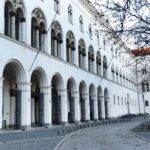 David McKelvey
Ludwig Maximilian University of Munich (LMU), Ludwigstraße, München
February 28, 2020
CC BY-NC-ND 2.0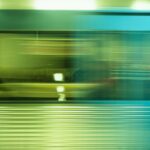 Philip Dygeus
Whoosh
August 15, 2017
CC BY-NC-ND 2.0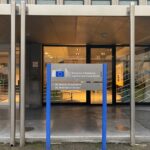 DG MOVE
Photo used with the private permission of the photographer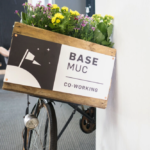 BASE MUC website