When the European Commission released details of its pilot services to boost cross-border rail, it caused quite a splash – it was even front page news in Metro in Belgium: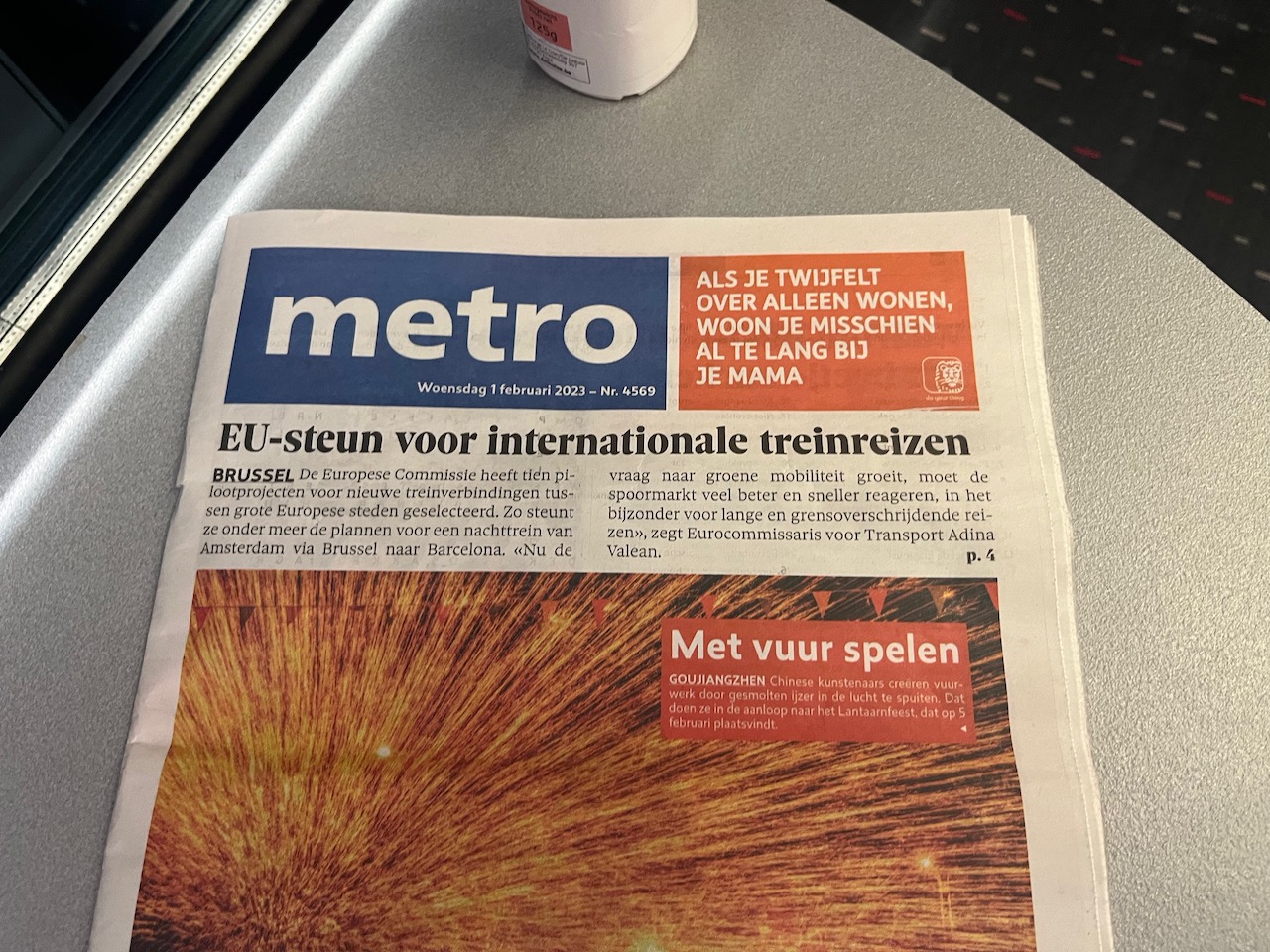 The problem was that much of the coverage was mis-guided, at least in part thanks to the European Commission over-selling what the pilot projects are for, and stating that the first trains will run in some cases this year. I analysed each of the pilots in this thread on Mastodon.
I was very happy subsequently when Sune Højrup Bencke of Danish broadsheet Politiken contacted me with the aim of analysing these pilots in more depth. You can read the piece in Danish here (requires a signup, but then it is free to read) – it's a solid and thorough examination of what the Commission and the rail industry is trying to do with these projects.
Here's a quote:
Selv om Jon Worth lyder lidt bidsk, når han taler om brugeroplevelsen på det europæiske skinnenet, er han til gengæld positiv i forhold til EU-Kommissionens nye pilotprojekter, da han taler med Politiken.

»Jeg er ikke supereuforisk, men jeg er overordnet moderat optimistisk. Det her er en virkelig, virkelig god idé. For pilotprojekterne er lige præcis den form for praktisk problemløsning, vi har brug for på området, men som vi ellers ikke har set fra EU-Kommissionen før nu«.
Translated:
Although Jon Worth sounds a bit snappy when talking about the user experience on the European rail network, he is positive about the EU Commission's new pilot projects when he talks to Politiken.

"I'm not super euphoric, but I'm moderately optimistic overall. This is a really, really good idea. Because the pilot projects are exactly the kind of practical problem solving we need in this area, but which we haven't seen from the European Commission before now."