Huffington Post has a piece listing The World's 11 Coolest Train Stations. Problem is I'm rather unconvinced by their choice, as is @christianwolmar. So here's my own choice of 11 stations – and I have been to all of these. Perhaps these are not as cool as HuffPost's, but they are stunning, historic or functional, and sometimes a combination of those things. Photo credits at the end of the post.
1. Liège-Guillemins
This station trumps all others in the coolness stakes. The Caltrava-designed roof is stunning and the lines and vistas are a joy from any angle. All is not well with the station however – the wind howls across the platforms in winter, and shops and waiting spaces leave a lot to be desired! For more stunning pics see this page on Flickr.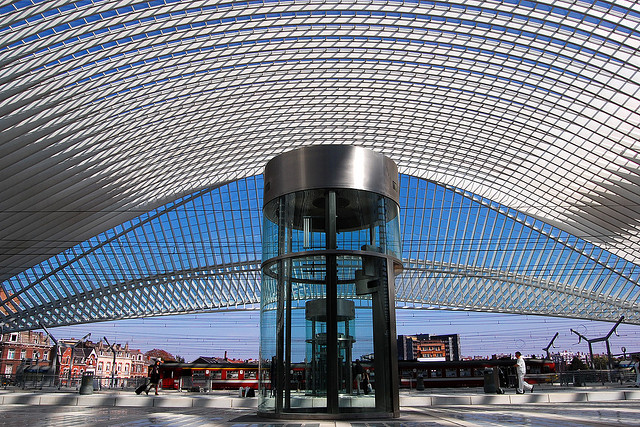 2. St Pancras International
A brilliant and charming restoration of the old station, with the 1860s Trainshed painstakingly restored covering the platforms for Eurostar trains from Brussels and Paris. Below the platforms the shops are tastefully designed with an absence of the incessant advertising found elsewhere in London transport. People go to this station to go for a meal – that says it all. It's wonderful.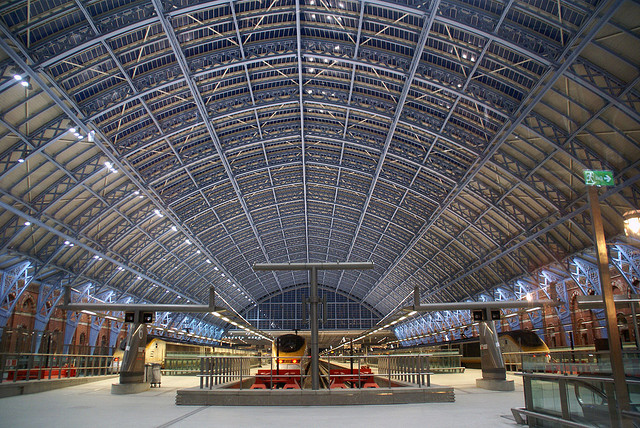 3. Berlin Hauptbahnhof
The ultimate modern station. 4 high level rail platforms run east-west and 8 low level platforms run north-south, with a cavernous hall covering the middle of the station. While the connections to the rest of Berlin are not as good as they could be yet, the station is a fitting monument to the reunified Berlin.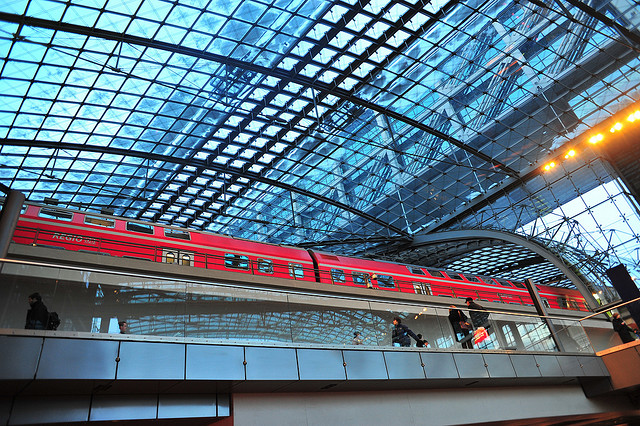 4. Budapest Keleti
If film producers want an untainted old-style station for a film set, it's to Keleti that they go. The classic old station that still serves most of the Hungarian capital's major international expresses is a bit rough at the edges, but take time to admire the architecture and contemplate rail travel in times past.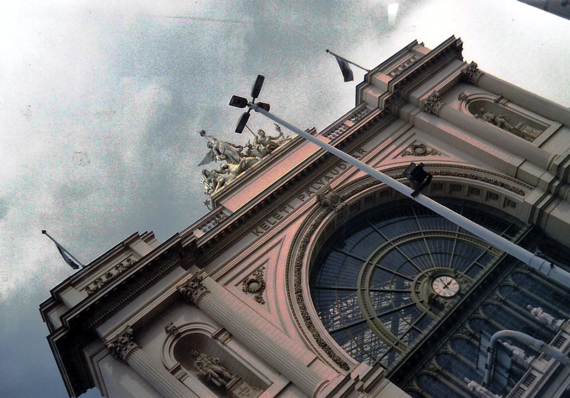 5. New York Grand Central Terminal
The main concourse, pure and simple. 84 m long, 37 m wide and 38 m high, with a roof decorated with an astronomical painting. Sadly you're unlikely to depart from Grand Central (it serves only a few commuter lines) but that concourse is iconic.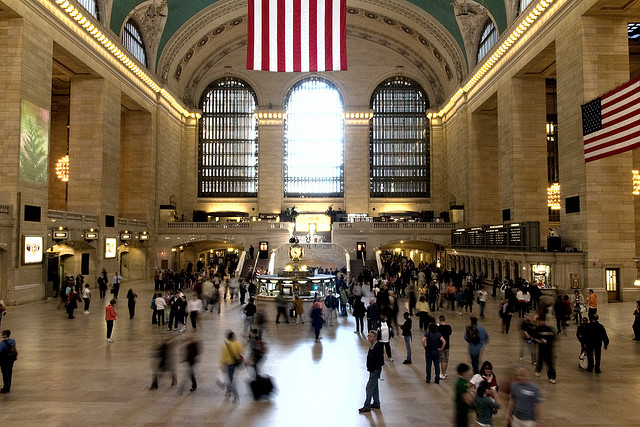 6. Antwerpen Centraal
An engineering masterpiece. Two levels of modern platforms have been built underneath the ground level platforms with their classic metal and glass cover. Not only this, but the lowest platforms are now also through platforms for trains bound for the Netherlands. A perfect combination of functionality and old and new.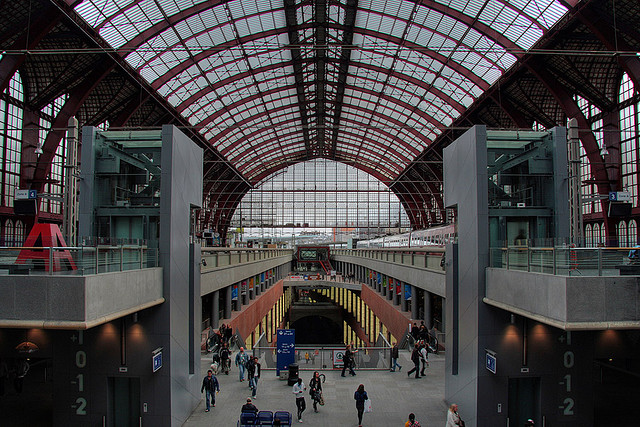 7. Köln Hauptbahnhof
No journey from the west through to Germany ever seems to avoid Köln's main station. The range of destinations is enormous, the station itself is in the shadow of Köln cathedral and departing trains cross the Hohenzollernbrücke over the Rhein, one of the most famous rail bridges in the world.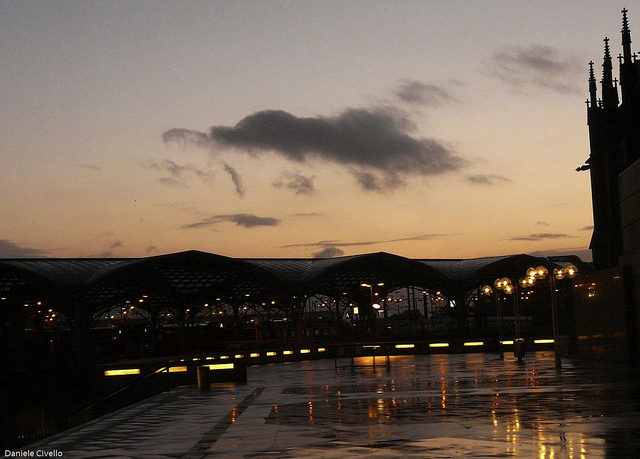 8. İstanbul Haydarpaşa
The classic station of the Middle East. With the waters of the Bosphorus on three sides and an old-world charm, this station was the point of departure for historic rail services through Turkey and on towards the Middle East. With High Speed Rail coming to Turkey it will have new significance in future.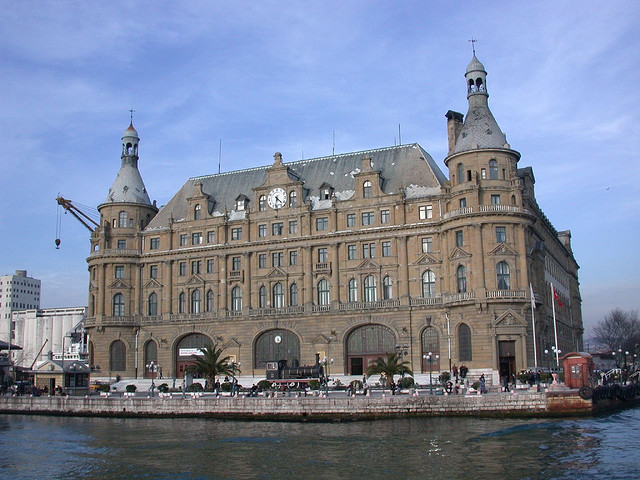 9. Kuala Lumpur
This station is included for its charming architecture alone, for it serves only commuter trains these days. But where else has such post-colonial splendour?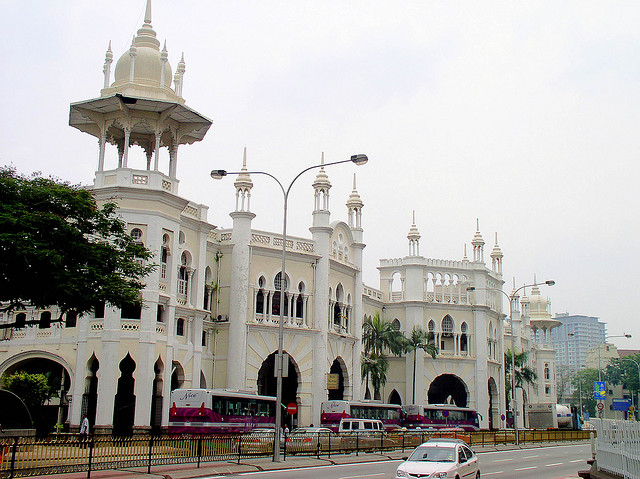 10. Lisboa Oriente
Another choice in terms of architecture (more on Flickr here), the tree-like metal beams supporting the roof make this a stunning modern design.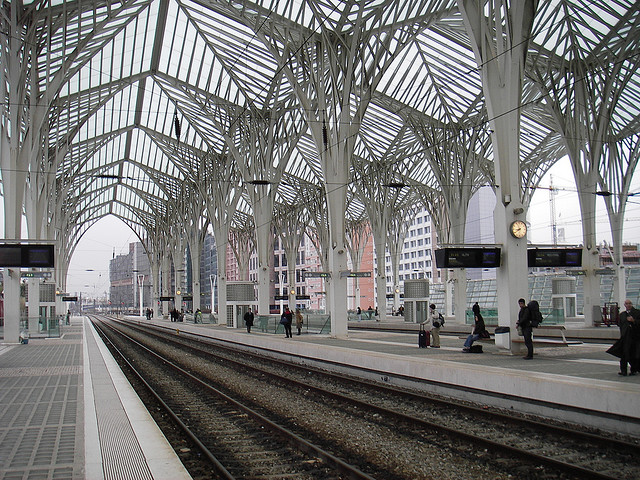 11. Maastricht
A slightly odd final choice. But what other station has slightly foreboding stained glass in the main hall while you're waiting for your train?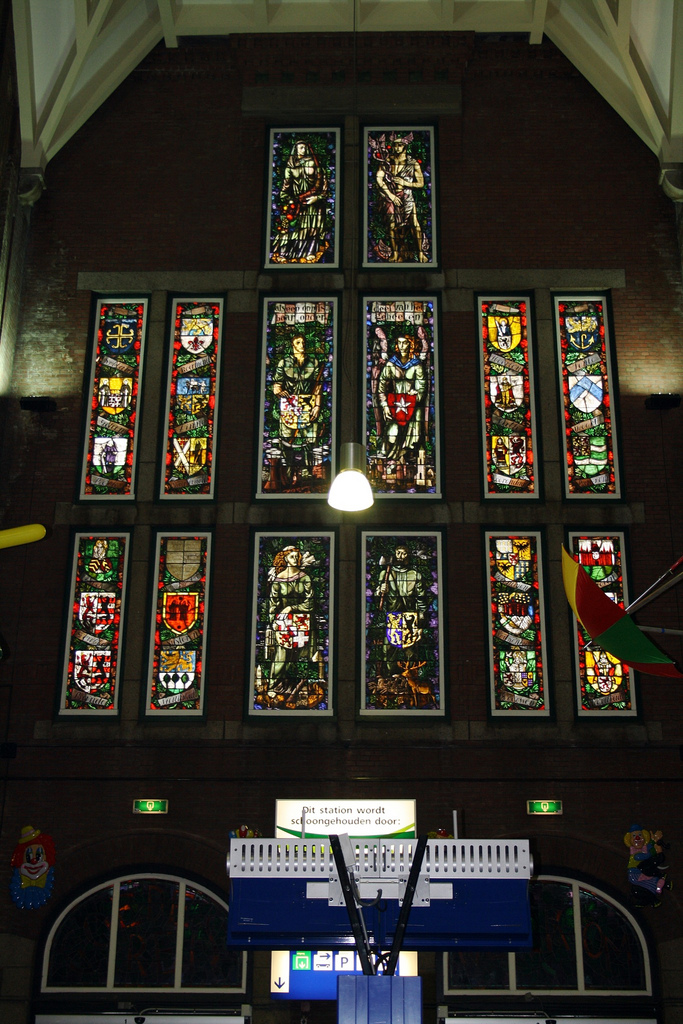 UPDATE – the list has provoked plenty of debate on Twitter. The Chhatrapati Shivaji Terminus in Mumbai looks cool, but I have never been there, hence it's not included. Neither is Estación del Norte in Valencia, for the same reason. @maddingkraut on Twitter pointed out that I missed Leipzig, and I am tempted to agree with him, perhaps replacing Köln on my list. Some honourable mentions should also go to the Paris stations Nord, Est, Lyon and Austerlitz – all have some charming aspects, but lack in other ways. And Copenhagen Hovedbanegård has a cool roof, like a barn.
Photo Credits – all Creative Commons Licensed from Flickr
Kuala Lumpur by Eric @ Flickr October 14, 2006
Grand Central by bhermans April 24, 2009
Antwerpen Centraal by The Wolf May 20, 2009
Lisboa Oriente by Bushrat Steve February 3, 2009
Liege Guillemins by Simon Blackley September 27, 2009
Berlin Hbf by Michell Zappa November 23, 2008
Haydarpasa Istanbul by CyberMacs March 4, 2005
St Pancras by freefotouk January 16, 2008
Budapest Keleti by James Guppy February 19, 2011
Maastricht by dtsomp February 14, 2010
Köln Hbf by DanieleCivello October 24, 2010