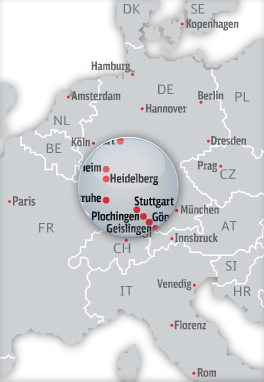 As part of my relentless pursuit to be green with my travels, I'm always taking the train. But for a trip I'm planning 3-6 December to Berlin, my patience is really running low.
To get to Berlin from London I have 2 options – Eurostar to Brussels, on to Köln with ICE or Thalys, and then ICE to Berlin. The trip takes 10 hours, a whole day. Alternatively I can take the Eurostar to Paris (yes, Paris, i.e. south from London rather than east), and from there a night train to Berlin. 16 hours. There are a couple of half-way similar options, involving late night changes in Mannheim. No.
The problem – in essence – is that there are no night trains from Brussels any more (see this and this). Have a look at the City Night Line map shown above, or their destinations list. CNL trains reach Rome, Copenhagen, Paris, Amsterdam, Prague. But not Brussels. A 2100 departure from Brussels could split in Hannover, with onward carriages to Hamburg, Copenhagen, Berlin and even Prague, plus with Brussels 2 hours away from London, suddenly a whole swathe of northern Europe would be more accessible from London. If Amsterdam has connections like these, why not Brussels too?
DB, SNCB – please sort out your disputes and make it happen!