When, in a quiet moment late last year, I wondered what had come of the missing rail links Michael Cramer had proposed to fix when he was a MEP, I could not have known what I would discover. In the 6 years since Cramer started working on the issue, only one of the fifteen missing links he examined has been re-activated. Perhaps more worrisome was that at least 5 (and possibly as many as 10) of the listed routes have no prospect of reactivation in the short to medium term.
So – I started to ask myself – what could I do about this?
Cramer's work focused on places where cross border tracks are missing. But that is not the only problem. In some places tracks exist, but they are in a poor state or there are technical problems on the other side of the border. In other places the infrastructure is fine, but passenger trains do not run. And in some places where trains do run, passengers cannot find information about those services or book tickets for them. In other places the problem is instead with dreadful timetables.
I have a comparatively good knowledge of these issues, but there are plenty of corners of the EU that I have never visited and seen what might or might not work with my own eyes. A type of comparative analysis is what I have long advocated the European Commission should undertake, but as the Commission is not doing this work, and Cramer's work was narrow in scope, I thought I better set about doing something. Last year's Connecting Europe Express should also have addressed some of these issues, but largely did not.
So the idea was born to plan a huge rail and bike journey that crosses every internal border inside the European Union (and EFTA countries) that you can cross by train. And en route stop for at least long enough to organise a meeting in the political capital of each country to discuss these issues with local activists. And – pandemic permitting – do that trip in a comparatively compressed period in the summer of 2022.
This blog post explains the trip and – using Creative Commons images taken by other people – gives a taster of what's in store!
At the moment I am planning on the trip actually happening, but with a means to decide a few weeks ahead to not go ahead should the pandemic situation worsen again.
The blog post currently sketches out version 2.1 of the planned route, and is correct as of 31 March 2022.
Contents
Route considerations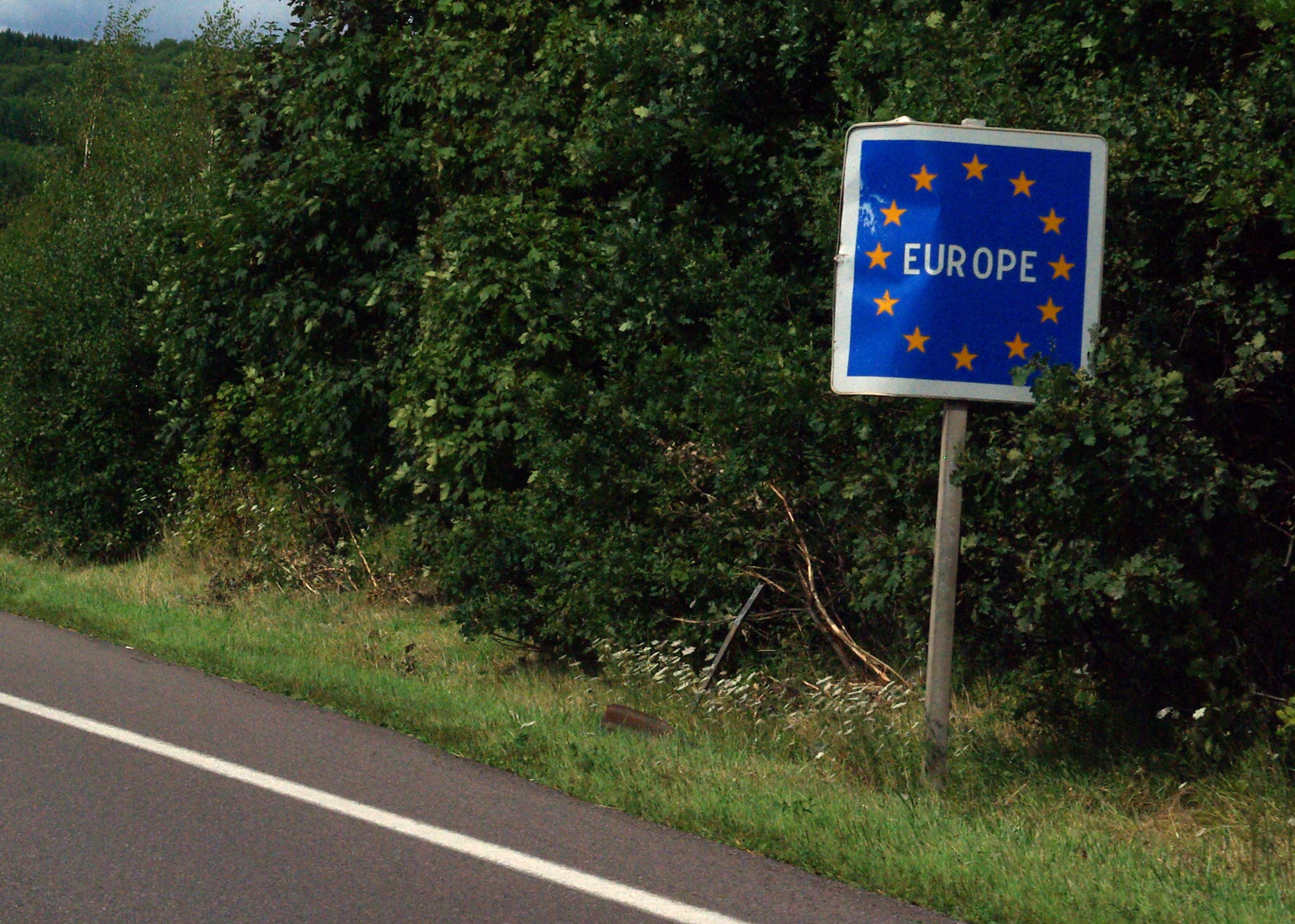 As this is essentially a political project directed at the European Union, the focus has to be on internal borders within the European Union. Adding borders between EFTA countries – Norway, Switzerland and Liechtenstein – and the EU was simple from a planning perspective, so those were included. Each border will be crossed at least once – sometimes the nature of a border (Germany-Poland and France-Italy for example) allowed multiple crossings to be planned. Using every single operational cross border line was likewise beyond the scope of the project – it would take days to travel every cross border line between Czechia and Germany alone. So, simply put, each border will be crossed at least once, but not every single cross border rail line will be travelled.
Adding external rail borders of the EU – between Ireland and Northern Ireland for example, or Poland and Ukraine – also proved to be too complicated, and these deserve a trip of their own. The same can be said for the rail routes in the non-EU countries of the Western Balkans – covering all of the possible cross border routes here would have taken 9 days alone, and involved many bus trips. Here too a separate trip would make sense.
The only political capital that could not be included but should have been was Athens – a combination of the financial crisis and the pandemic has thinned rail services in Greece so much I would have to add 2 days to the trip just to get to and from Athens.
Practicalities – the trip, ticketing and accommodation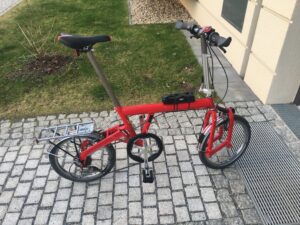 Many of the border crossings with poor or no longer functional rail infrastructure are hard to reach by any form of public transport, especially in a time efficient manner. That meant planning to take a folding bicycle along with me – something I have tested with success on some smaller journeys. A folding bike also avoids the headaches in some countries that still do not allow regular bicycles to be conveyed. Having experimented with a Dahon bike on a recent trip, I have concluded I will take the Birdy (pictured) with me. It is lighter and easier to transport when folded. I have already done some upgrades to the Birdy to add a luggage rack to adapt it for this trip, and I will purchase some Vaude Karakorum Pro panniers for the trip.
The most cost-efficient way to do this whole trip is to use a 2 month, all zones Interrail pass – that costs €731. Some high speed trains need compulsory reservations that normally cost about €10 a time, and the handful of night trains also need reservations for couchette or sleeping car beds. All together the tickets should total no more than €1000.
The compressed nature of the trip – no more than 1 night spent in any one place – means a new place to sleep every night. Were friends or activists willing to put me up I will be happy to save money that way. And I am going to need a small budget for food each day.
Practicalities – communication, meetings and fundraising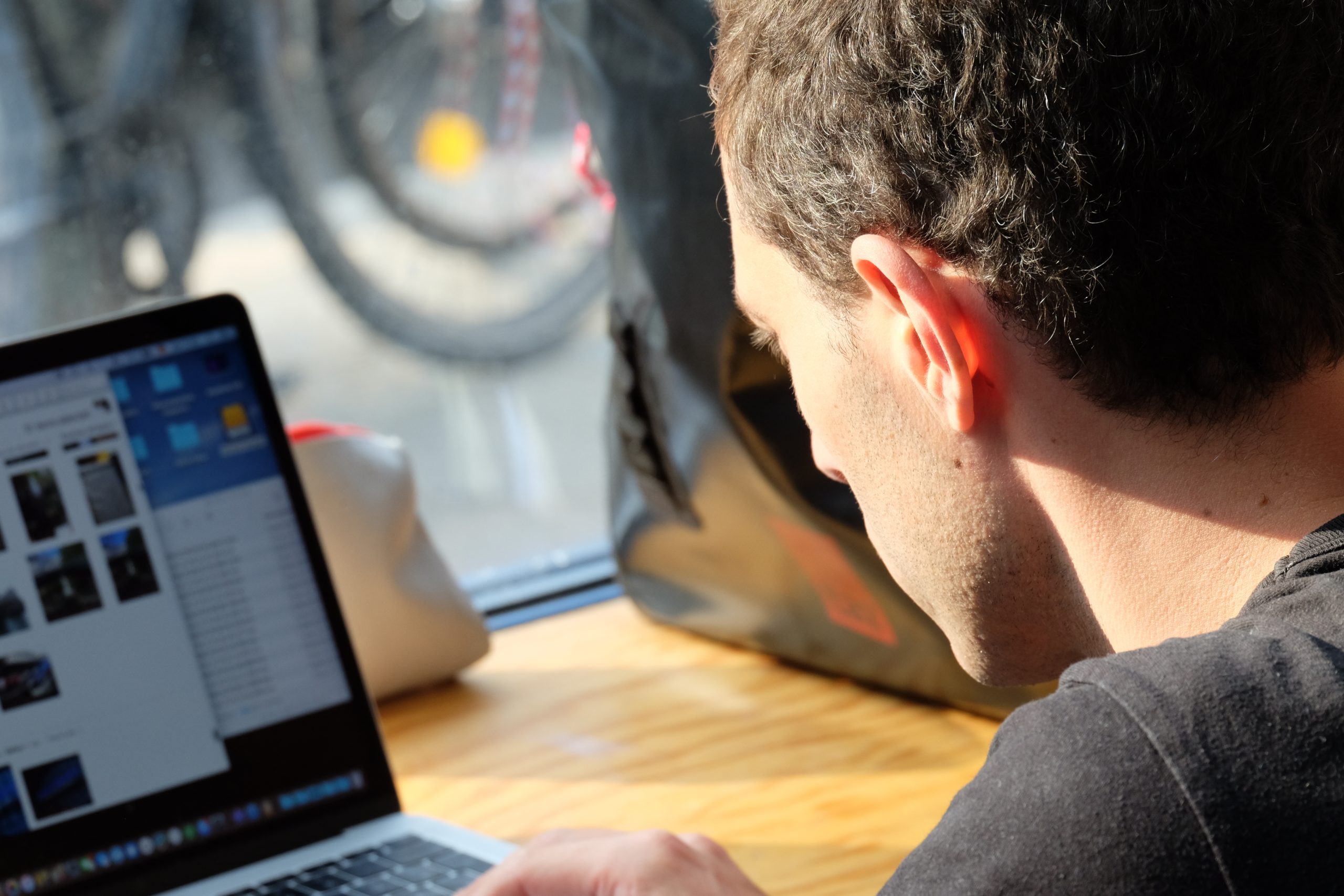 At the very minimum this trip is going to produce an enormous amount of content across social platforms – blog posts, tweets, pictures, live streams. I am open to doing even more than that – seeking some sort of media partnership for the trip for example, or penning pieces for media that has a larger reach than I do. But part of the point here is to tell the story as I see it, as it goes along, to bring my audience along for the journey.
The rationale for including at least 2 hours in each political capital (and time in some of the border towns as well) is to allow the organisation of events to discuss the issues the route highlights – how well are plans for improvements advancing? What are the main barriers to progress? What could the EU do to assist? Precisely how these events can work in the middle of a pandemic remains to be seen, but attempting the trip in the summer ought to at least mean events in outdoor venues should be possible. Other people joining the trip for individual legs could also make sense.
All together I think I am going to need a budget of about €3500 minimum to make this trip a reality. First I am going to have to wait until April to know whether I can realistically go ahead (it depends on the pandemic situation), and then start a crowdfunding effort to cover the costs of the journey. There will also be ways that people can contribute in kind – by providing accommodation for example.
Route summary
After initially calculating it would take 30 days to cross all internal borders by train, I soon concluded doing all of this in one go would not make sense – it'd be too tiring. So instead the route will be split up into 3 parts – a North circuit, a South West circuit, and a South East circuit – and with a few days back home in Berlin in between each. The complete map (version 2.1) is available here, and the detailed itinerary (version 2.1) here. All the bike legs have also now been planned in Komoot here.
Currently my plan would be to complete the circuits as follows:
North circuit – 14 June – 24 June – 8178km
South West circuit – 28 June – 12 July – 11064km
South East circuit – 19 July – 1 August – 6808km
The route at the moment comprises 147 regular trains, 5 night trains, 20 Bike legs, 1 bus, 1 ferry and at least 76 border crossings. The total is 26051km by train, and 430km by bike.
The route looks like this – days alternate by colour (one day oranges, next day purples), and a change of tone demonstrates a change of train: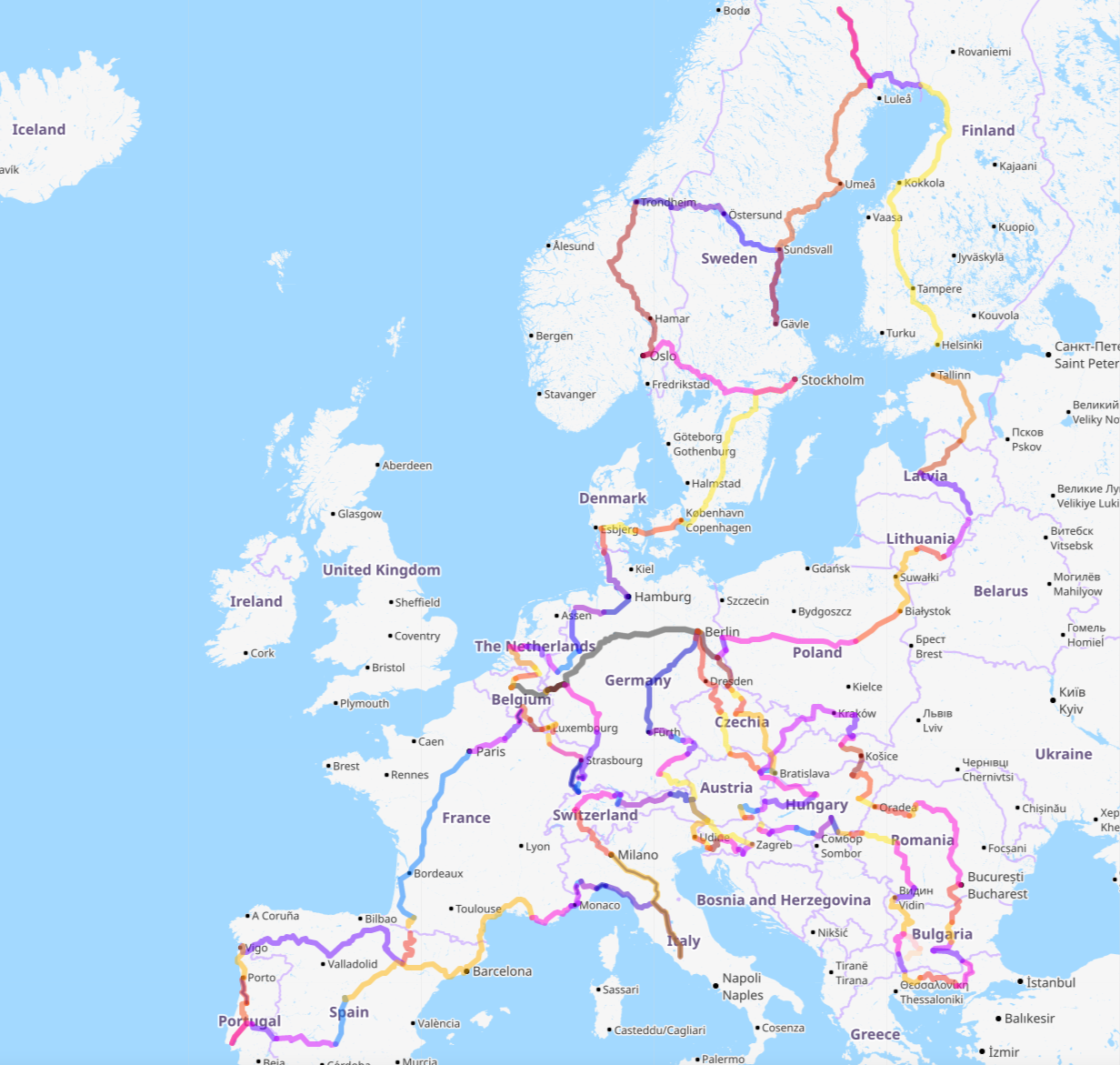 The whole detailed, zoom-able map is here: https://umap.openstreetmap.fr/en/map/crossborderrail-2022_935040#5/54.834/10.727
This is mapped using the OpenStreetMap umap tool, using data exports from Pierre Beyssac's rail routing tool.
North circuit
This circuit has been reversed, compared to previous versions of the route, and now starts properly in Brussels on 14 June.
Here is the North circuit in a little more detail (Gällivare-Haparanda-Tornio not shown)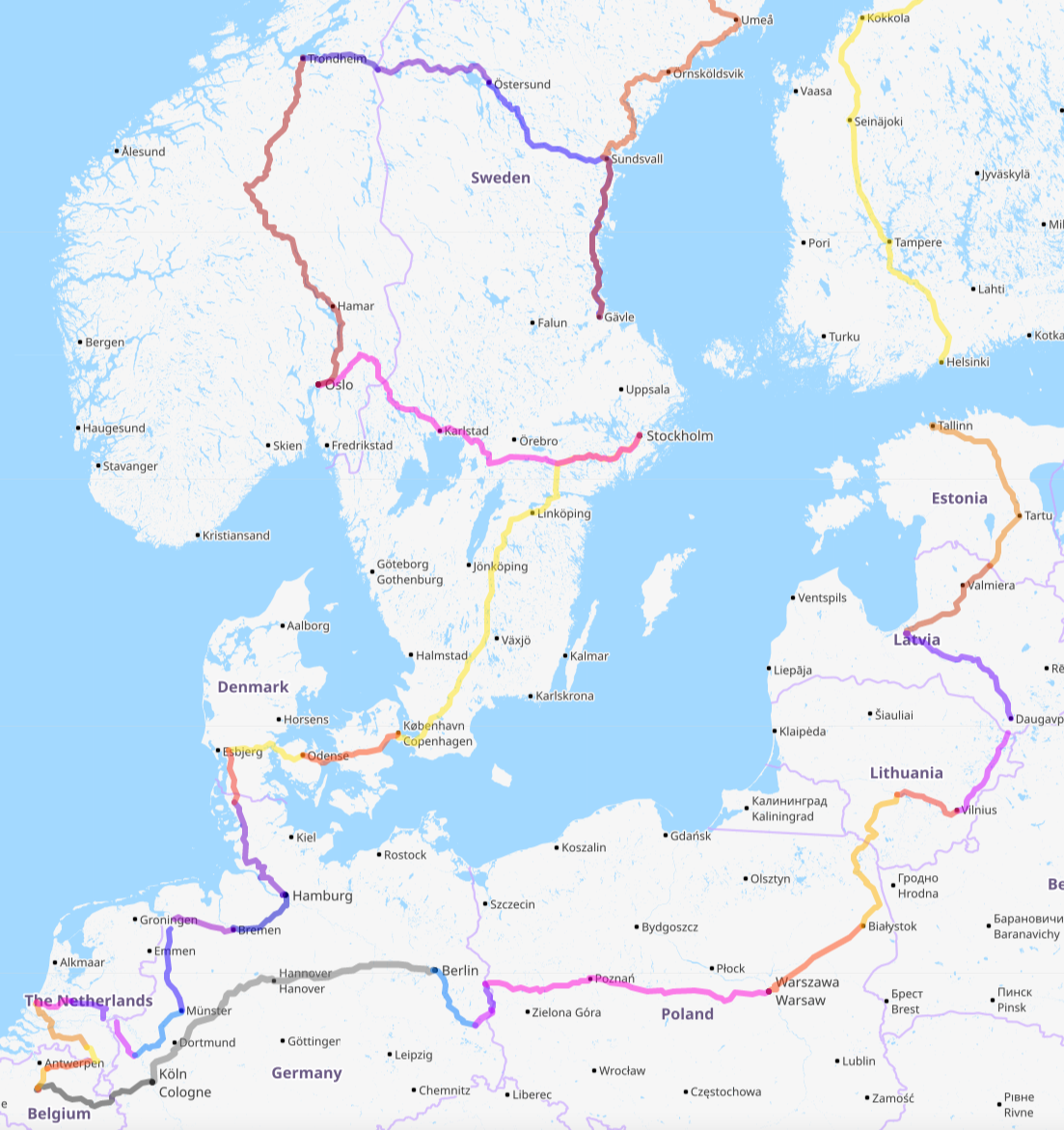 Day 1 – Tuesday 14 June – Bruxelles (BE)-Den Haag (NL)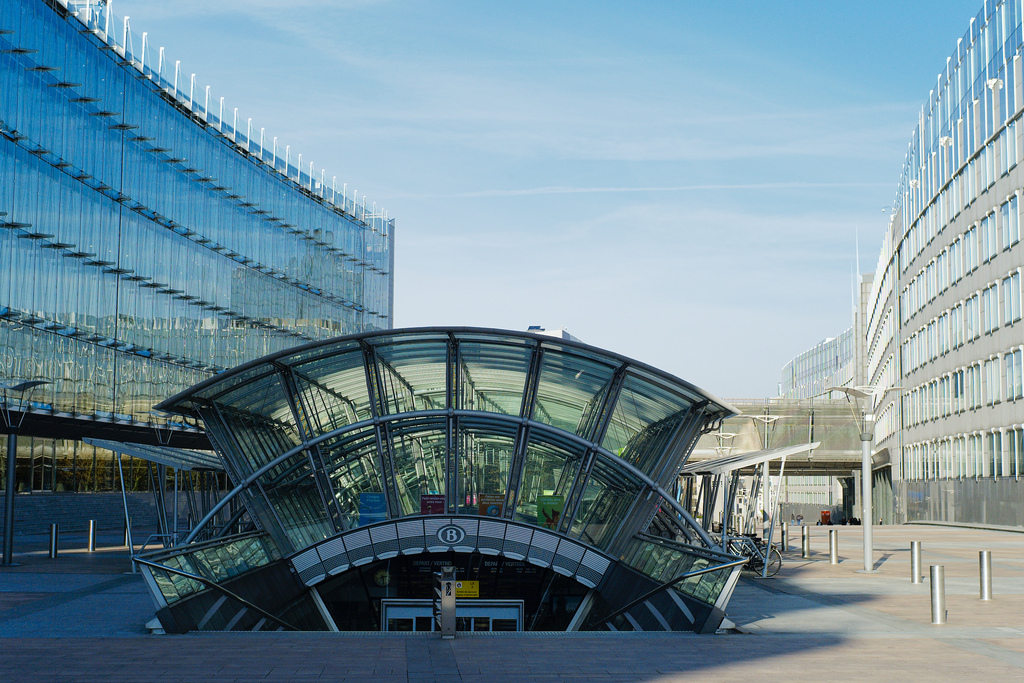 The whole trip will now officially start at an event in Brussels in the morning of 14 June. From there in the early afternoon I will head to Hamont (BE) to check the cross border connection to Weert (NL). Here tracks exist, but trains do not run at the moment, so I will hop on the bike here. And – you guessed it – Netherlands is opposed to re-opening the line and Belgium is in favour, as the Dutch are opposed to the whole Iron Rhine line reactivation, preferring that freight from Antwerpen (BE) to Germany stays routed via Aachen instead. This of course then ignores the passenger potential at Weert-Hamont, and that the line Belgian side has recently been electrified. At the moment it is a missing link – because although tracks exist, electrification and possibly other upgrades would be needed to make cross border passenger services viable here.
From Weert it is onwards via Eindhoven to Den Haag, and an evening meeting with activists and decision makers.
Overnight in Den Haag.
Day 2 – Wednesday 15 June – Den Haag-Niebüll (DE)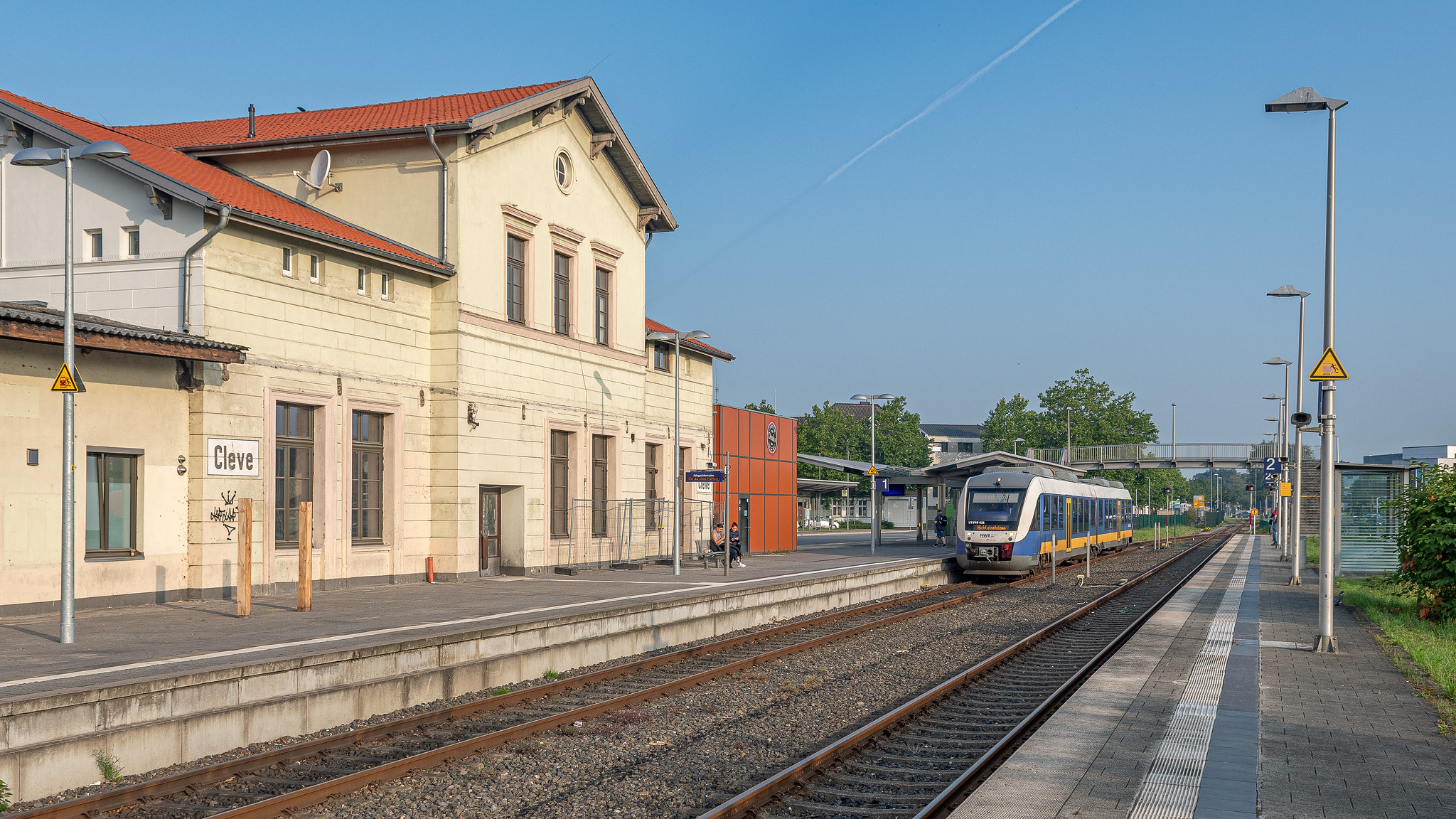 There are a whole bunch of potential cross border lines between Netherlands and Germany to investigate, but for passenger potential and because of the politics of it, Nijmegen (NL) to Kleve (DE) is the most interesting. Campaigners and communities on the German side are open to reactivating the cross border route, but there is opposition Dutch side – especially in the town Groesbeek that fears trains rumbling through the town centre. And in the meantime there is a Draisine hire on the old line. At the moment this is a missing link, and was cited in Cramer's work. The plan is to cycle the missing part of the rail route from Nijmegen, and then take the train from Kleve.
Via Krefeld (DE) and Münster (DE) it's on to Papenburg (DE) and onto the bike to inspect some broken infrastructure with cross border relevance – trains from Groningen (NL) have not been able to reach the mainline network in Germany at Leer because the Friesenbrücke was destroyed by a ship in 2015. The new bridge will only be in service in 2024 – an interruption lasting 9 years! This used to be a border with good local trains, but for the moment it is a missing link.
I'll rejoin the rail network at Leer (DE), and then go via Bremen (DE) and Hamburg (DE) to Niebüll (DE), close to the border with Denmark.
Overnight in Niebüll.
Day 3 – Thursday 16 June – Niebüll-Stockholm (SE)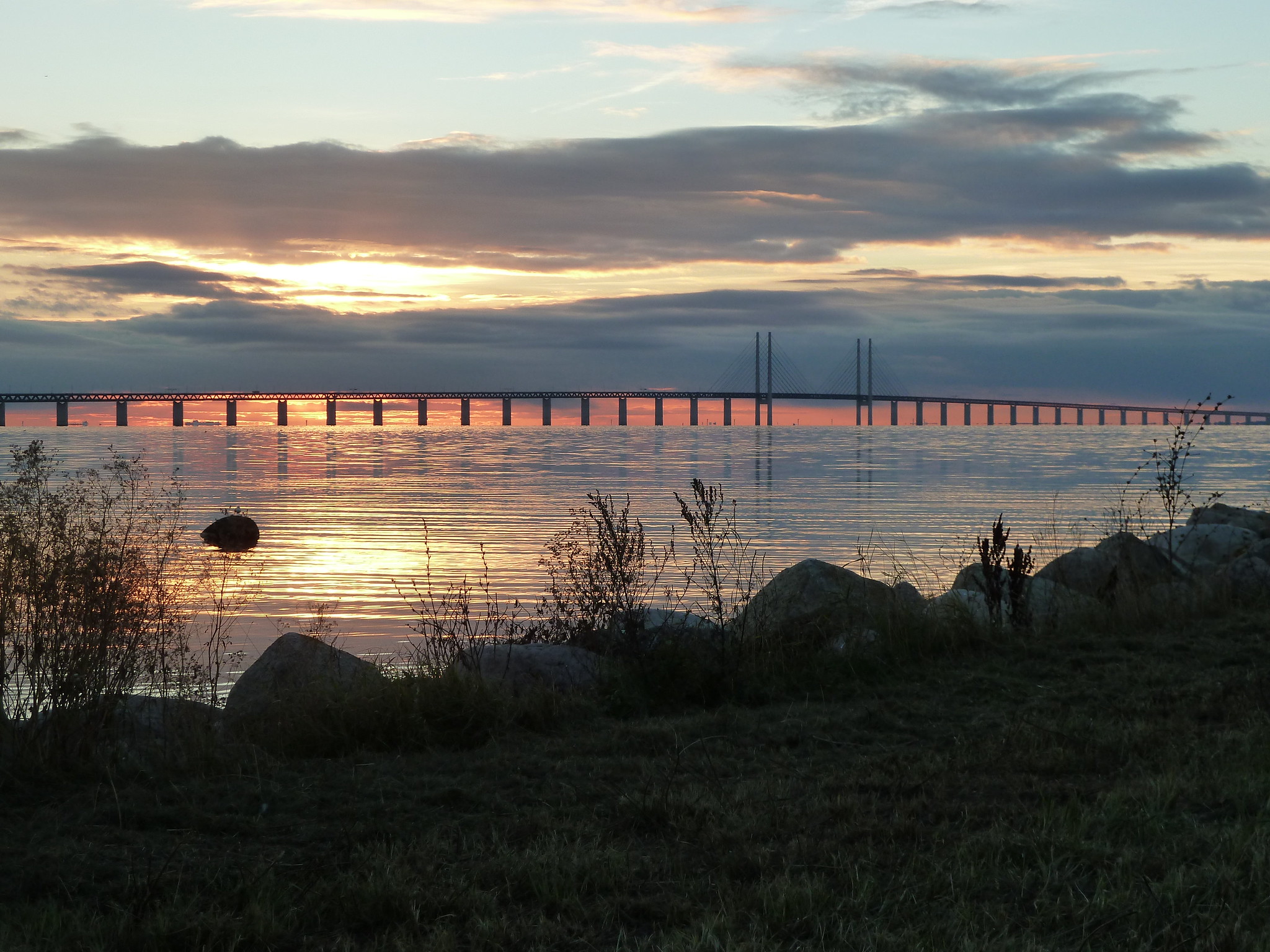 There are 2 main and 1 minor railway routes from Germany to Denmark – via Padborg (DK), or via the Fehmarn ferry. The latter is currently being rebuilt, so is not an option, and Padborg is well known. So hence the choice to cross the border here at the least known of the three borders – Niebüll – Tønder (DK) in western Jylland. All the lines in the area might only be diesel, but this is a border with good local trains. Schleswig-Holstein wants to electrify the line south of Niebüll, so there are prospects of some improvements here too.
From Bramming (DK) it's faster trains to Odense (DK) and København (DK) and a lunchtime meeting with activists.
Then it will finally be time to be back on a premium daytime service – an afternoon X2000 from København to Stockholm (SE). The København Øresund bridge to Malmö (SE) is an example of a border with good long distance passenger trains, and excellent local trains. It is also the only viable way to cross from Denmark to Sweden, and a few good examples ought to be examined anyway!
Evening meeting with activists in Stockholm.
Overnight in Stockholm.
Day 4 – Friday 17 June – Stockholm-Oslo (NO), and then night train onwards towards Trondheim (NO)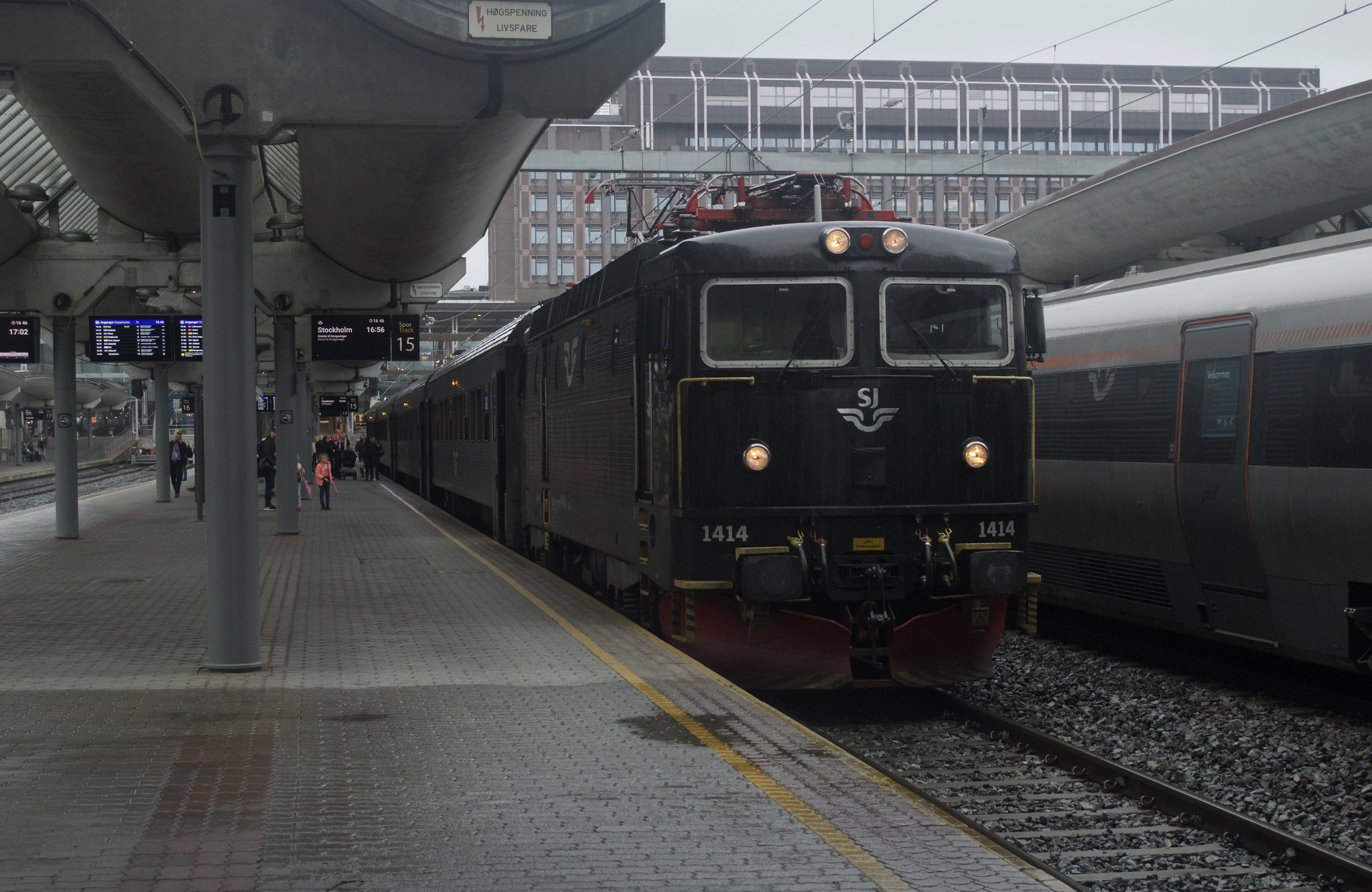 The situation regarding cross border rail to Norway is surprisingly poor. Not only were all cross border trains suspended for 15 months during the COVID pandemic (now finally running again!) but the routes from Göteborg (SE, via Halden) and Stockholm (via Karlstad) are both slow and have irregular services. It is indeed faster to take a bus than a train from Göteborg to Oslo, while planes still have a good market share on the route to Stockholm. While Norway's rail investments focus on commuter lines around Oslo (NO), and Sweden's on speeding up Stockholm to Göteborg and Malmö, the international routes from Oslo feel forgotten.
I will take the morning InterCity from Stockholm to Oslo, entering Norway at Charlottenberg – this is a border with poor long distance passenger trains, and poor local trains.
After an afternoon meeting with activists, and time for dinner with old friends, it will be time to head northwards on the night train to Trondheim (NO) – the first of three consecutive nights in trains.
Overnight in the night train.
Day 5 – Saturday 18 June – arrival in Trondheim on the night train, then Trondheim-Gävle (SE), and then night train onwards towards Gällivare (SE)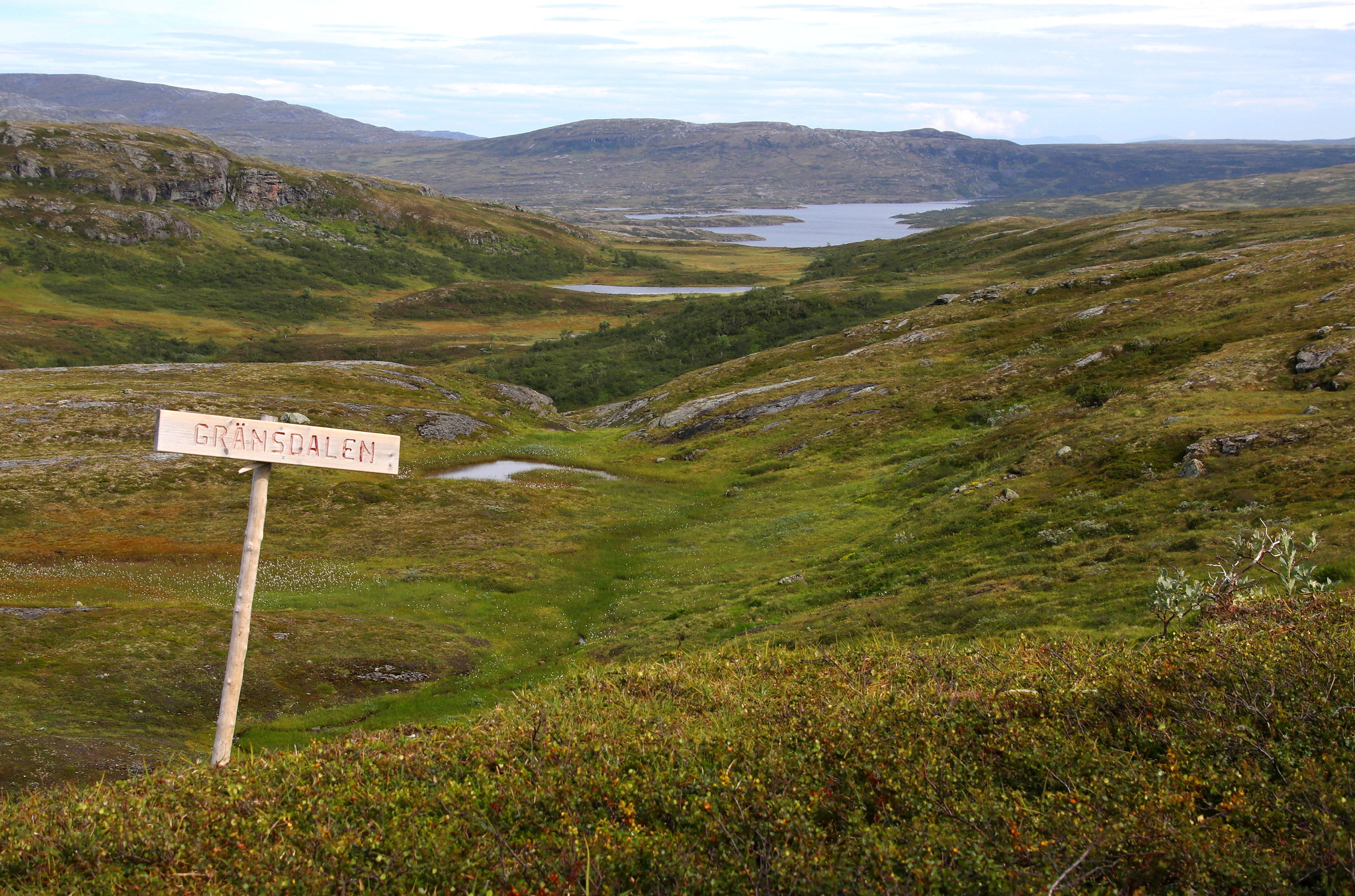 The night train from Oslo connects well with the local train to Storlien (NO) at the border. The works are ongoing to electrify the line from Trondheim to the border. So this is a border with passenger service, with the opportunity for service improvements in future. Between Trondheim and Storlien the route passes through Hell (NO) – and that's a must on a cross-border railway route! On the Swedish side it's onwards via Östersund (SE) to Gävle (SE), and there I pick up the night train northwards… Here I travel twice on the line between Sundsvall and Gävle – but that way maximise my time to sleep on the night train!
Overnight in the night train.
Day 6 – Sunday 19 June – arrival in Gällivare on the night train, then local trains to Haparanda (SE), and onto the Finnish night train southwards from Tornio (FI)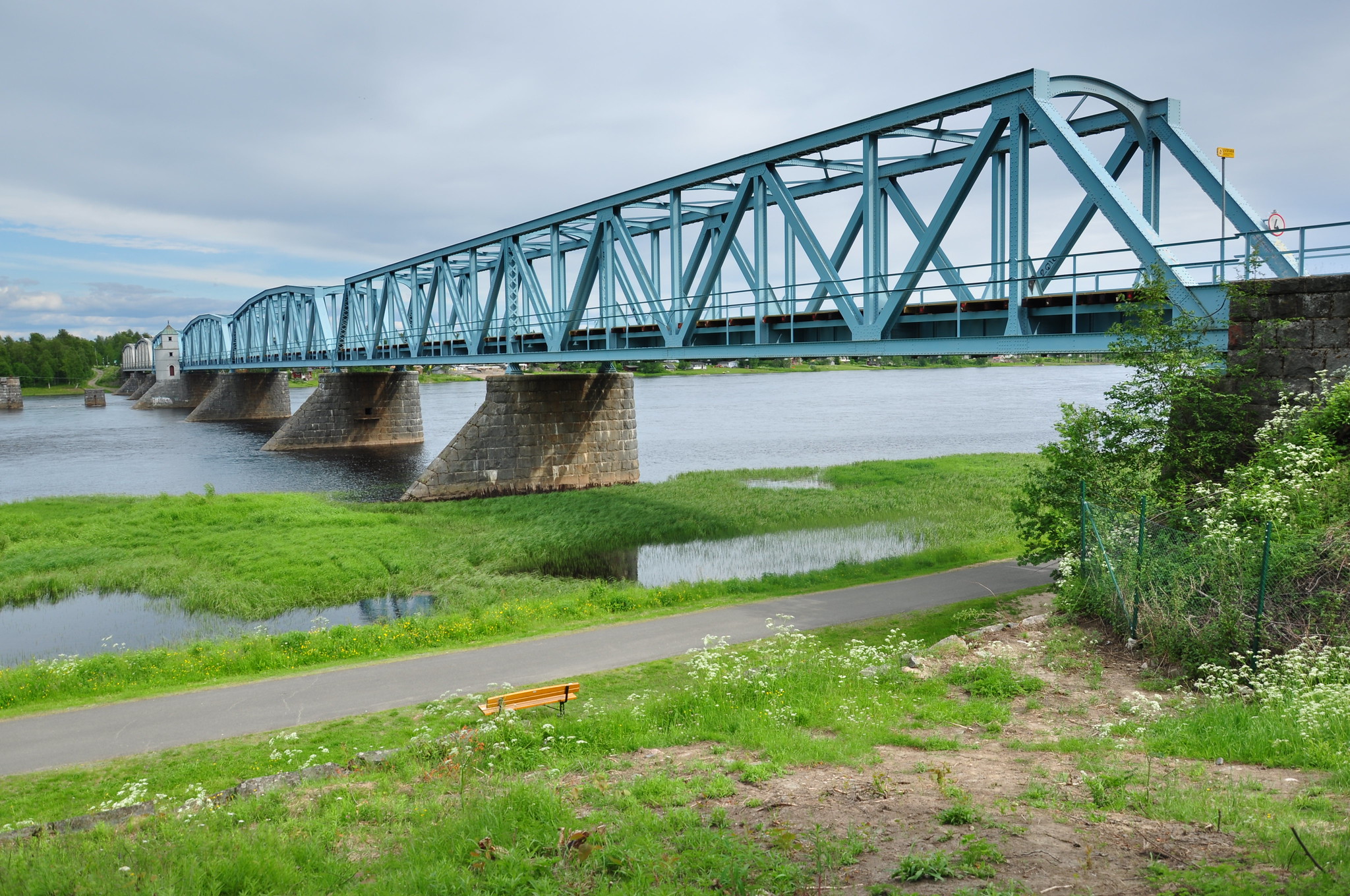 I don't actually have to travel as far as Gällivare, but it gives me more time to sleep, and the train crosses the Arctic Circle if I change there, which will be a first for me. It's then on with local trains via Boden (SE) to Haparanda (SE).
It is about 5km to cycle between Haparanda on the Swedish side of the border to Tornio-Itäinen on the Finnish side, passing the world's most northerly IKEA.
The opportunity to run genuine through trains Sweden-Finland is very limited, as Finland uses 1520mm broad gauge and Sweden 1435mm standard gauge, but plans are afoot to at least make sure the trains start and end at the same station in 2023 – and tracks do run across the border already. On the Swedish side trains have only recently been extended again from Boden to Haparanda, so things are progressing here. This is a missing service because track exists, but there are no passenger trains, and there are plans to run them in future.
Overnight in the night train.
Day 7 – Monday 20 June – arrival in Helsinki (FI), then ferry to Tallinn (EE)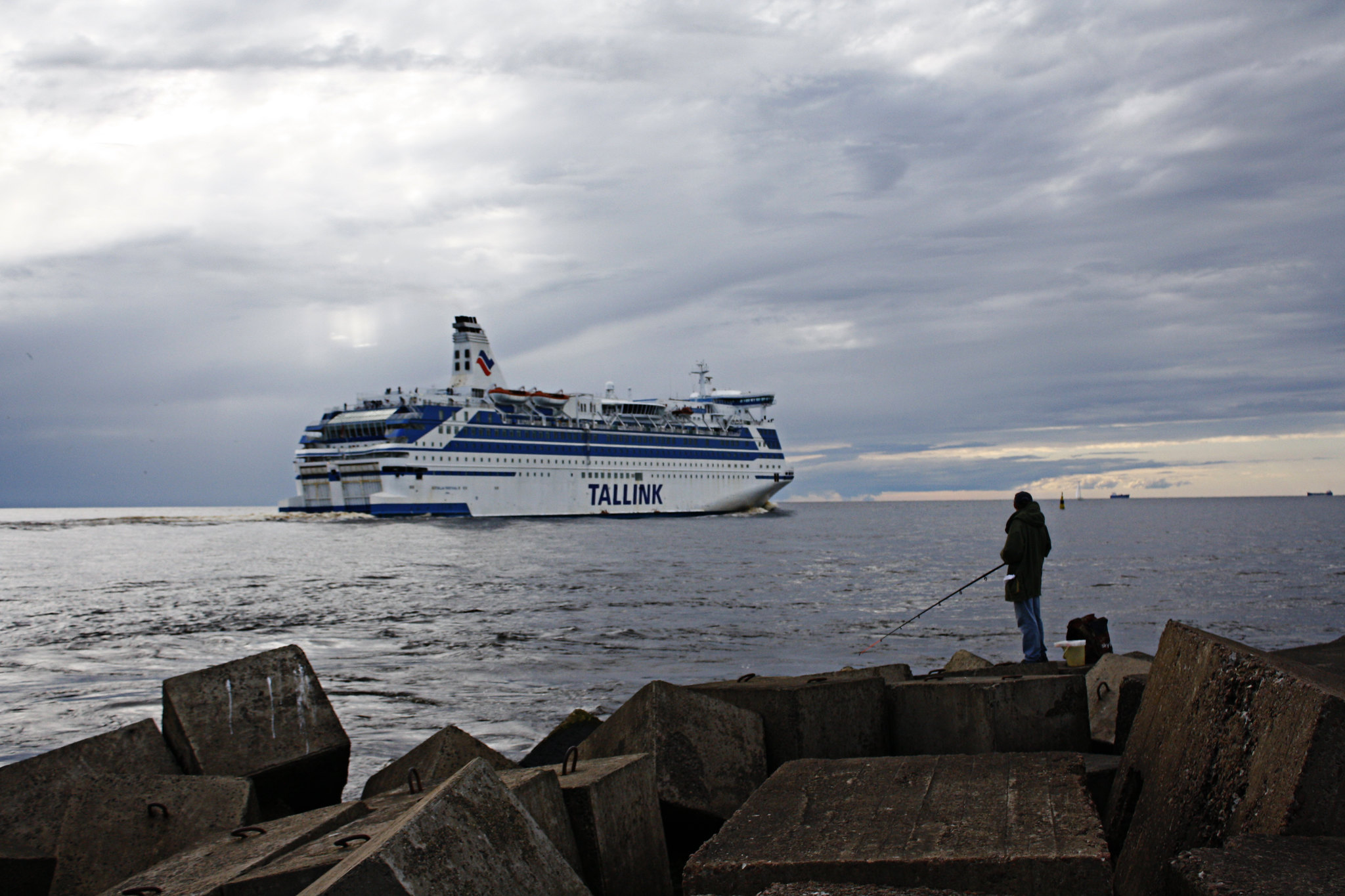 The night train from Tornio arrives late morning in Helsinki – time for a lunchtime meeting with activists, and then an afternoon ferry to Tallinn, and an evening meeting with activists there.
There is no land border here, although there is the vague idea to tunnel between Helsinki and Tallinn so as to connect Finland to Rail Baltica, something I will examine in discussions in both cities. The only way to do this part of the trip on land would be to route via Russia – and that is politically impossible, so was not considered.
Overnight in Tallinn.
Day 8 – Tuesday 21 June – Tallinn-Riga (LV)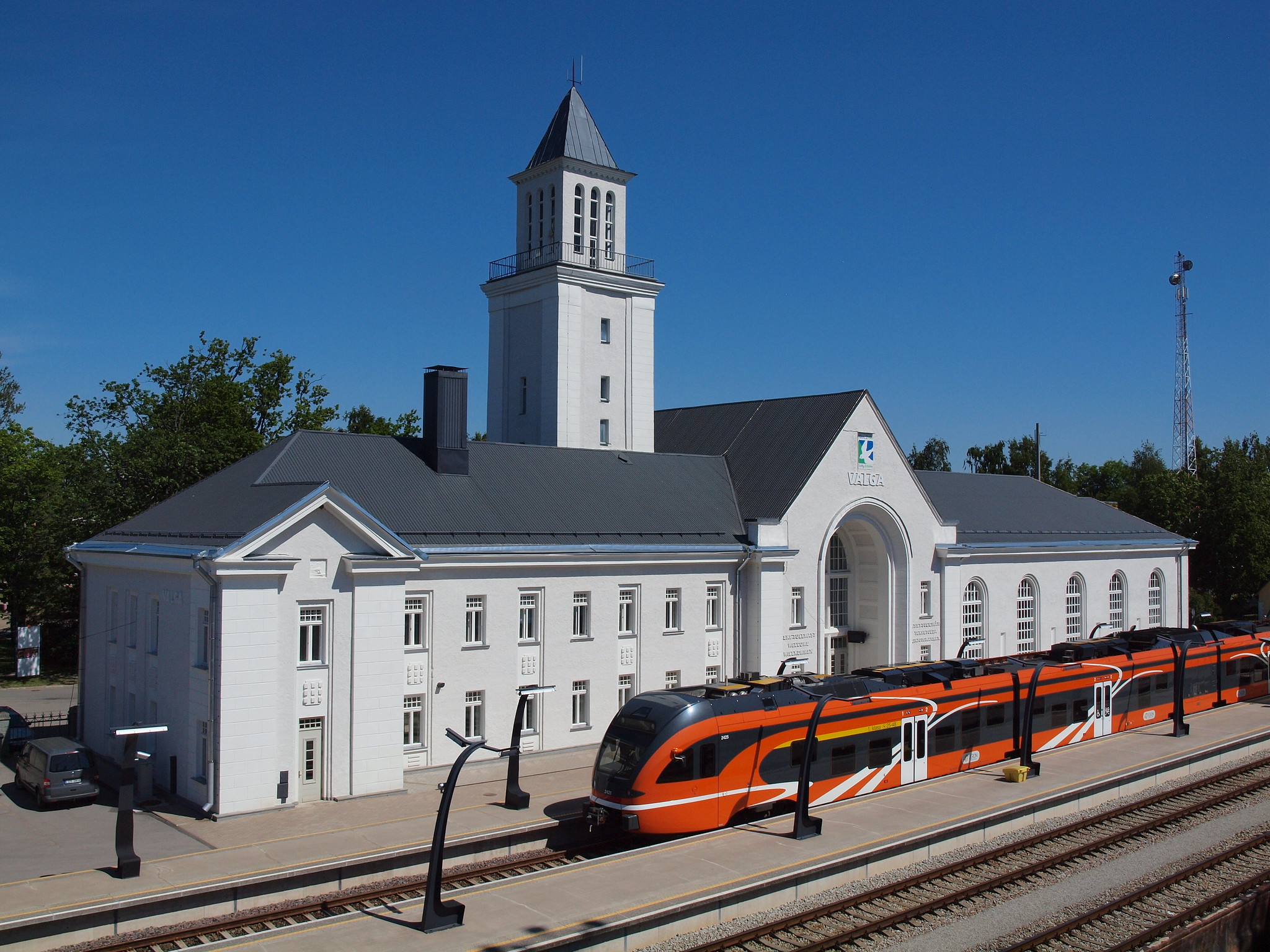 There are trains from Tallinn to Valga (EE), the border station. But the timetables do not match with the trains on the Latvian side. So there is no way to avoid an early start, 3 hours in Valga, and then a late afternoon arrival in Riga – and then time to meet activists there.
This border with a very limited passenger service is the only one I could viably use for this leg of the trip. Rail Baltica will run much further to the west, but despite that western route being mentioned in Michael Cramer's work, there is no means to route that way at present. I am interested in the potential for rail here – why are services quite so bad?
Evening meeting with activists in Riga.
Overnight in Riga.
Day 9 – Wednesday 22 June – Riga-Vilnius (LT)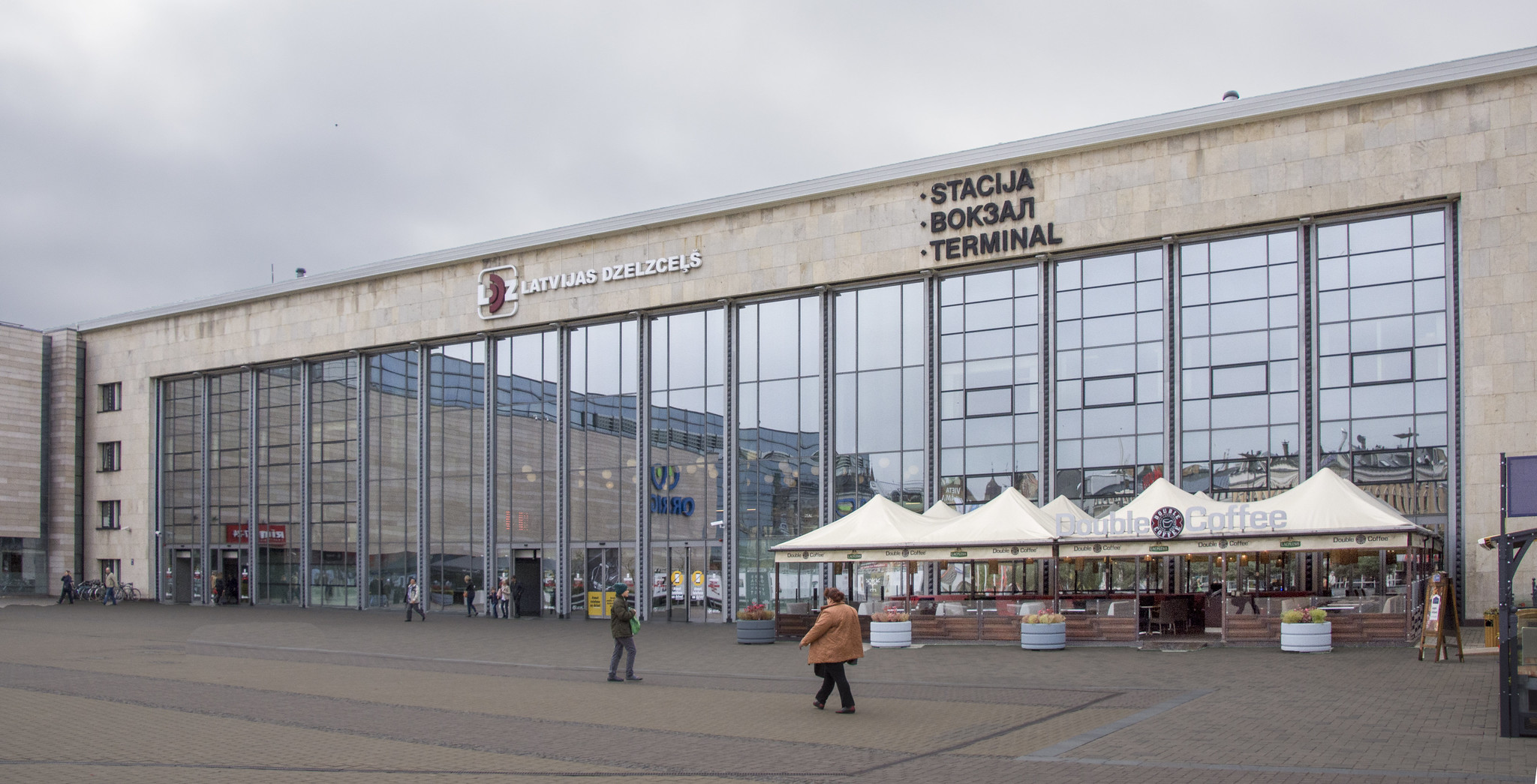 Estonia-Latvia is a bit messy, but Latvia-Lithuania is worse.
The best rail infrastructure to get from Riga to Lithuania would route via Jelgava (LV) and Šiauliai (LT), but there is currently no passenger service on the 80km of route between the two. The solution instead is to head south east first – passenger trains still serve Daugavpils (LV), and that is 30km by bike on quiet roads and tracks to Turmantas (LT) – and there are still trains from there to Vilnius. So this is a missing service – a border where track exists, but there are no passenger trains. I am not aware of any plans for better cross border rail here, except Rail Baltica (and that runs further west anyway) – that seems to be occupying all of the attention just now.
Having reached Turmantas by bicycle I will then take the train on to Vilnius and have time to meet activists there.
Overnight in Vilnius.
Day 10 – Thursday 23 June – Vilnius-Warszawa (PL)
Early morning train from Vilnius to Kaunas. And then it gets messy.
Prior to the COVID pandemic there was a train on weekends here, with the aim of making the connection daily. Due to the pandemic that never happened, although I hear there are plans to re-instate Kaunas (LT), via Suwałki (PL) to Białystok (PL) this spring – there is more about what used to happen on Seat61. However at the time of writing I have no way of knowing if this train might operate again sometime in 2022. Given this is the first part of the prestigious Rail Baltica route it strikes me that not running anything is an odd one! So in short this is either a missing service – a border with no passenger trains, with plans to run them in future or it is a border with a very limited passenger service. I've even initiated an Open Letter about this one!
In the absence of a through train I can only find trains in Lithuania as far as Marijampolė (LT) and from Suwałki on the other side of the border – but there is 60km between them! The timetables of buses the whole way from Kaunas to Białystok also do not connect with the trains from Białystok to Warszawa, and I want to take the train for at least part of this leg as it's the Rail Baltica route.
@WorldExplorer80 helped out a little on Twitter, pointing me towards some timetables for local buses in the regions either side of the border, and one serves Puńsk, a village on the Polish side of the border, and I could then cycle from Marijampolė to there – that would be 58km on the bike, as opposed to 84km all the way to Suwałki. This could be shortened further by taking a bus to Mockai or Sangrūda from Marijampolė.
Marijampolė to Suwałki is the only viable way to cross the border between Poland and Lithuania – it avoids Kaliningrad (Russia) to the west, and Belarus to to the east.
Train on to Warszawa, and overnight there. If trains do run across the border then the meeting with activists will be Thursday evening. If not it will be Friday morning.
Day 11 – Friday 24 June – Warszawa-Berlin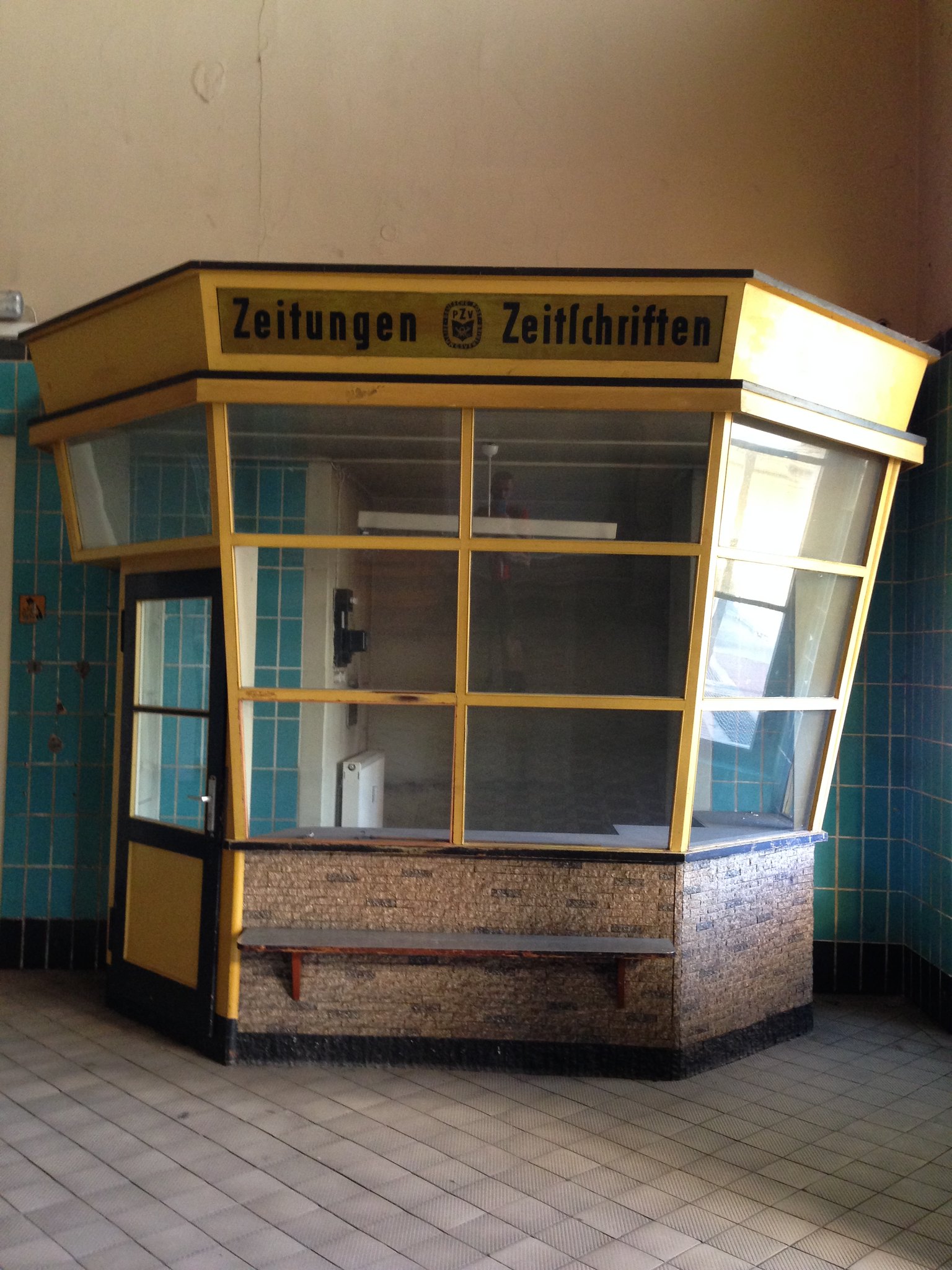 I will take the EuroCity train to Warszawa to Frankfurt (Oder). The border – across the Oder – between Słubice (PL) and Frankfurt (Oder) is a border with good long distance passenger trains, but comparatively poor local trains. Despite the route to Zielona Góra for local trains being completely electrified, diesel trains run under the wires, because neither the German nor Polish railways have any cross-border EMUs that can run on the electric system on the other side (15kV ac in Germany, 3kV dc in Poland).
South of Frankfurt are the twin towns Guben (DE) and Gubin (PL) that I will also investigate. This is a missing service – a border with no passenger trains, with plans to run them in future. At the moment there is an active rail line that crosses the border, but it carries only freight and the plan is that passenger trains will connect Guben with Gubin and Zielona Góra (PL) from December 2022. There is also an older, more southerly bridge over the Neiße that is long abandoned, that I aim to quickly view before returning to the station.
From Guben it's onto regional trains via Cottbus to Berlin.
These Germany-Poland crossings were chosen because routes further north – towards Kostryzn and Szczecin – are currently being re-built, and the route to Świnoujście from Germany can only extend a few kilometres into Poland. Routes further south will be examined at the very end of the trip – see below.
South West circuit
Here is the South West circuit in a little more detail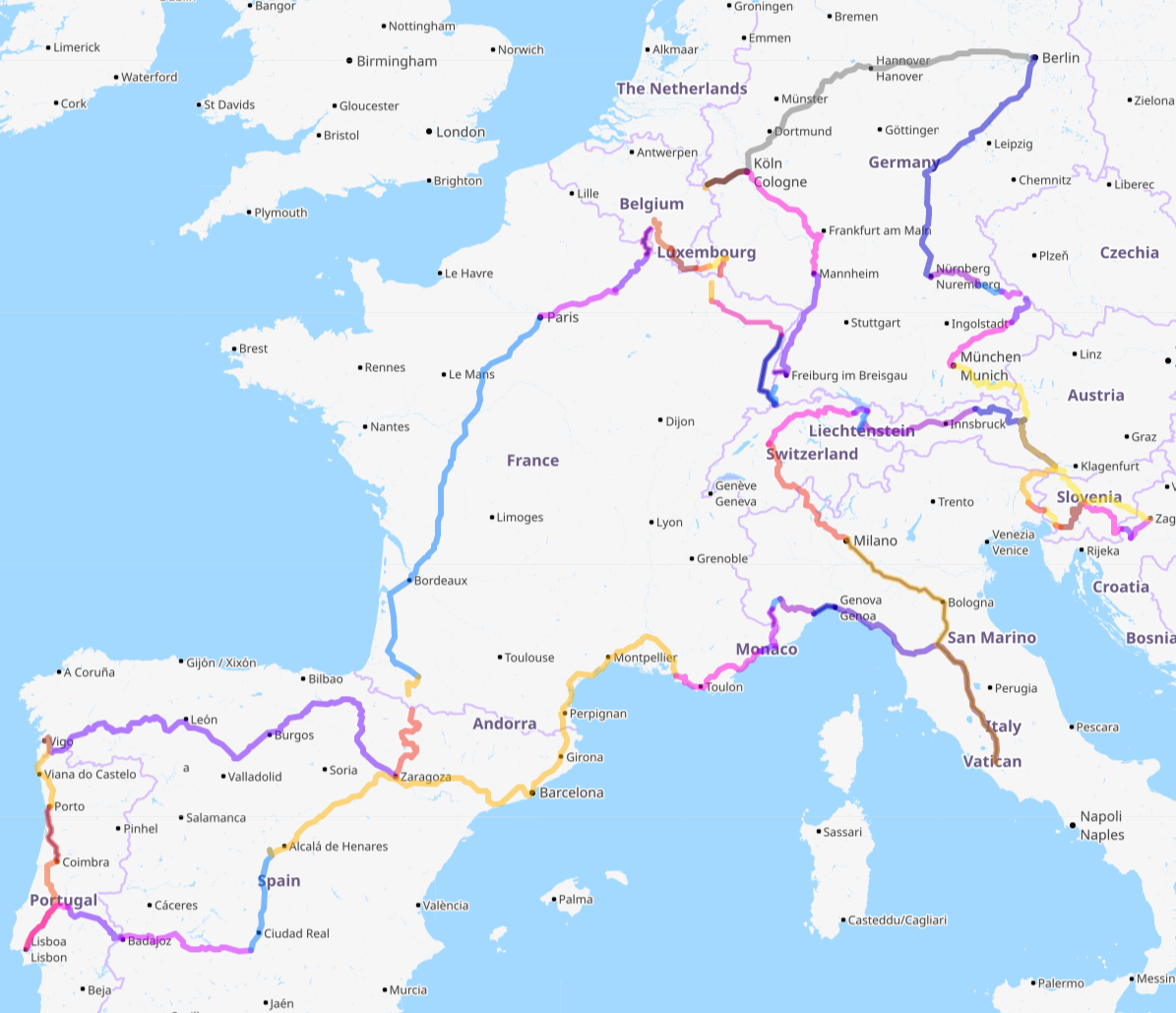 Day 12 – Tuesday 28 June – Aachen-Hergenrath (BE)-Köln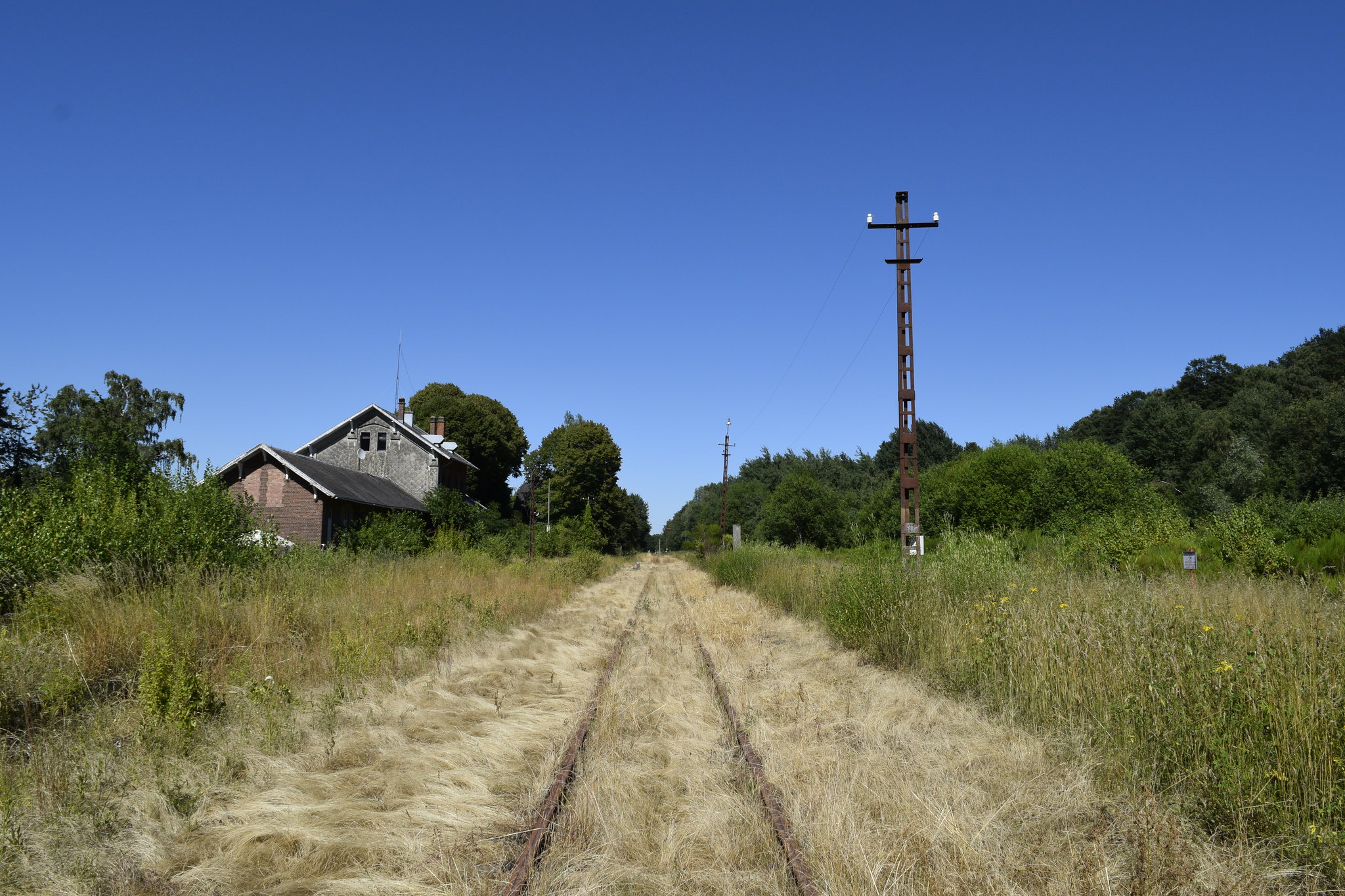 I'll take the ICE across Germany to Aachen to start the south west circuit. I will explore the old rail route via Raeren (BE) and Walheim (DE) to Stolberg (DE) – it's the green line on this map. Part of the route is now the Vennbahn cycle route – and time permitting will go to see at least one of the German enclaves in Belgium created by the line (Rötgen probably). On the German side there are plans to extend trains beyond Stolberg, but not as far as the border to Belgium, and even those plans were put in question by flood damage to the existing line in Stolberg in summer 2021. At the moment this is a missing link, although its proximity to the only functional passenger line between Welkenraedt (BE) and Aachen (DE) means the chances of reactivation must surely be slim. I will take the train back into Germany at Hergenrath – a border with good long distance trains, and a reasonable local service.
Overnight in Köln.
Day 13 – Wednesday 29 June – Köln-Metz (FR)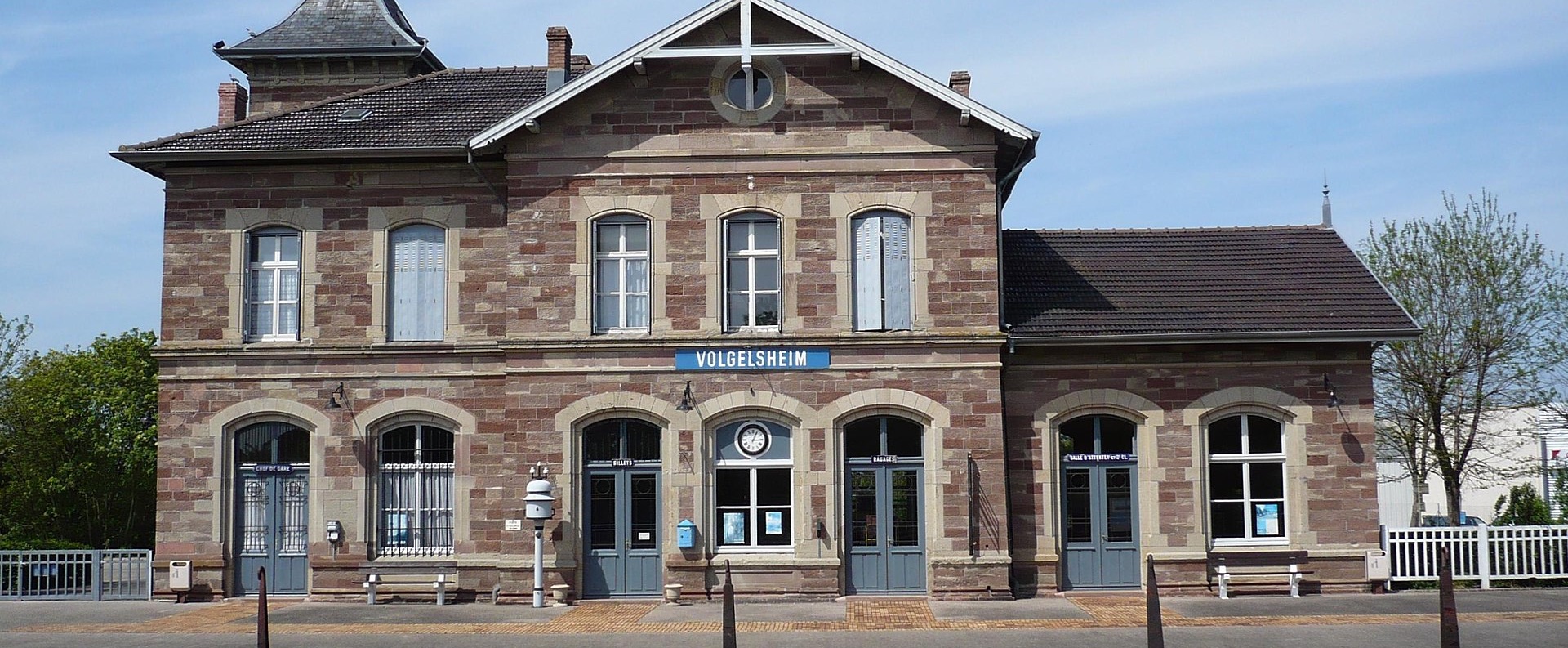 This day starts from Köln as I am there for an unconnected event the evening before. From Köln I go to via Mannheim to Freiburg (DE) in south western Germany.
From Freiburg it is a short train ride to Breisach, the point on the German side that has been the end of the railway since the end of World War II. On the other side of the Rhein here is Volgelsheim – where a station and tracks still exist, but the section as far as Colmar is for freight only. This is a missing link that Cramer investigated in his work. The news is reasonable here – even the bus that currently crosses the border is in danger of being cut. On the German side there is more determination to re-activate the rail line, perhaps even by 2030.
From here my aim is to hop onto my bike and cycle south along the Rhein and investigate the Mülheim (Baden) (DE)-Mulhouse (FR) cross border route. Here there are 7 local trains a day each way, making it a border with reasonable local trains. However a ticketing problem kicks in here – it is possible to book through tickets to the final station on the German side (Neuenburg (Baden)) but not all the way to Mulhouse. I also suspect the trains here are diesel, despite the line being electrified throughout – this is because at the moment operators on each side of the border do not have bi-voltage EMUs that can work on both the French 25kV and German 15kV electrification systems. From 2024 at least this problem should be solved!
These two borders adequately highlight the problems at the border between France and Germany – issues similar to these are repeated at a number of the other border crossings.
Next up it's one of the very best cross border routes anywhere in Europe – from Weil am Rhein (DE) to Basel Badischer Bahnhof (CH, although actually owned by the German state!) and onwards to Basel SBB. This border has excellent long distance trains, and excellent local trains. And I even have a couple of hours to meet activists here, even though it is not a capital city!
I then head out of Basel the other way – from Basel SBB towards St Louis (FR). This is a border with good long distance train connections, and excellent local trains.
Then trains northbound via Strasbourg (FR) to Metz (FR), and an overnight stay there.
Day 14 – Thursday 30 June – Metz-Dinant (BE)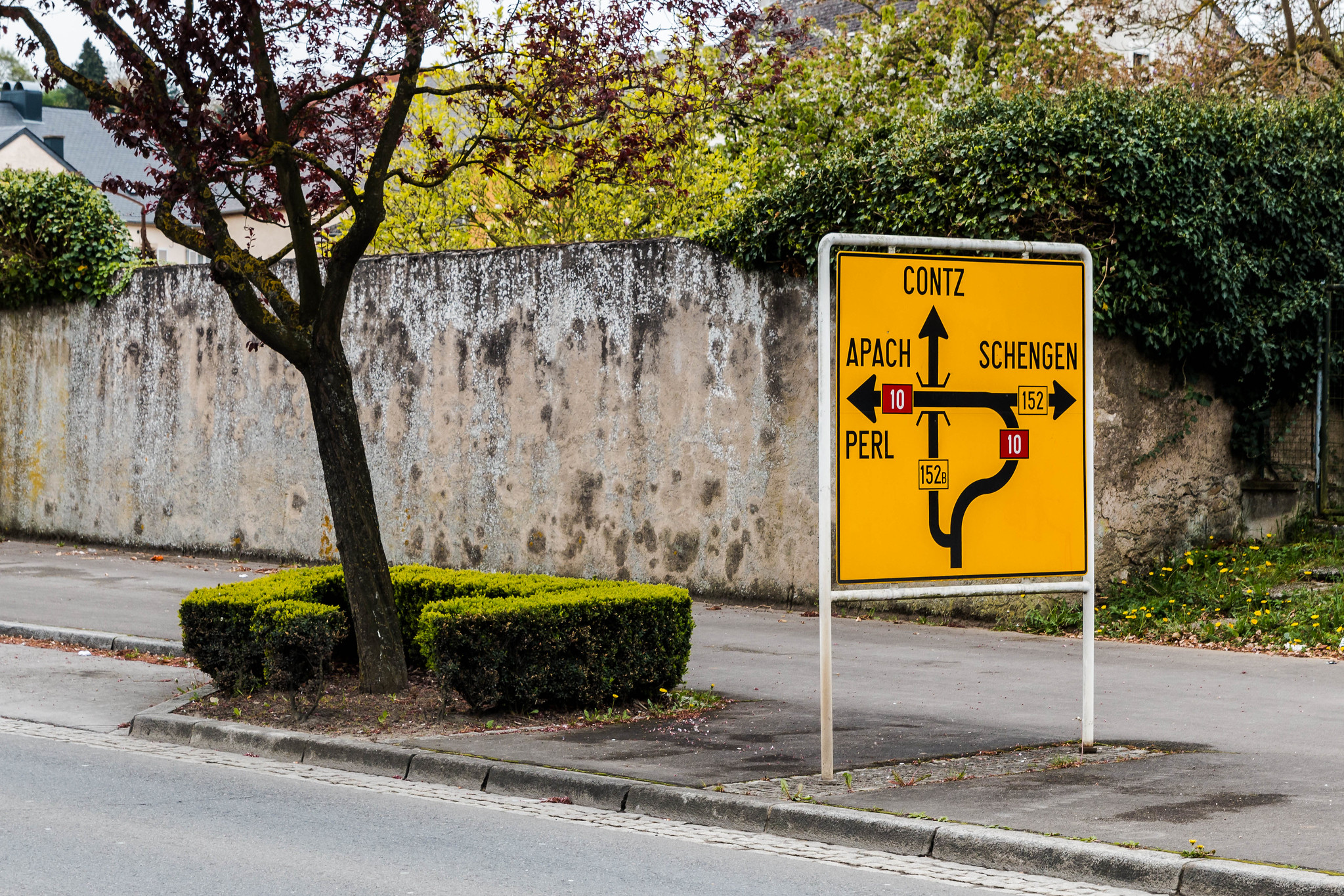 After a quick train ride from Metz to Thionville (FR), it will be time to hop on the bike here once more – there is a railway line alongside the Moselle river between Thionville and Perl (DE), but currently it is only used for freight on weekdays, and there are just 3 services each way (between Metz and Trier) on weekends – so this is a missing service. My route will be slightly different – along the other side of the Moselle and into Luxembourg at Schengen (it's a must-visit on this trip – because open borders in Europe help facilitate cross border rail transport and I ought to go to the place where the Treaty was agreed!), and then from there it's a short hop over the river and onto the train once more.
From Perl I will head northwards to Oberbillig (DE), take the EU funded electric ferry to Wasserbillig (LU), and from there head west by train to Luxembourg (LU). This cuts off the corner of having to go as far as Trier (DE) on one side of the Moselle, and back on the line on the other side – thanks Kristina Diller for the tip! Due to the hilly terrain here the railway lines are comparatively slow, but this is a border with good local trains. Also as public transport is now free in Luxembourg – it will be interesting to see how this has worked out.
After a stop in Luxembourg to meet activists, it's time to get a further train – and head to Belgium via Athus (BE). This is the less known route into Belgium (the more famous one is further north, via Arlon), but is a border with good local trains. Likewise on the Belgian side the line that runs roughly parallel to the border with France is somewhat forgotten – it has no direct trains from Brussels. Changing once more at Bertix I will then get to Dinant, where I will stop for the night.
Day 15 – Friday 1 July – Dinant-Pau (FR)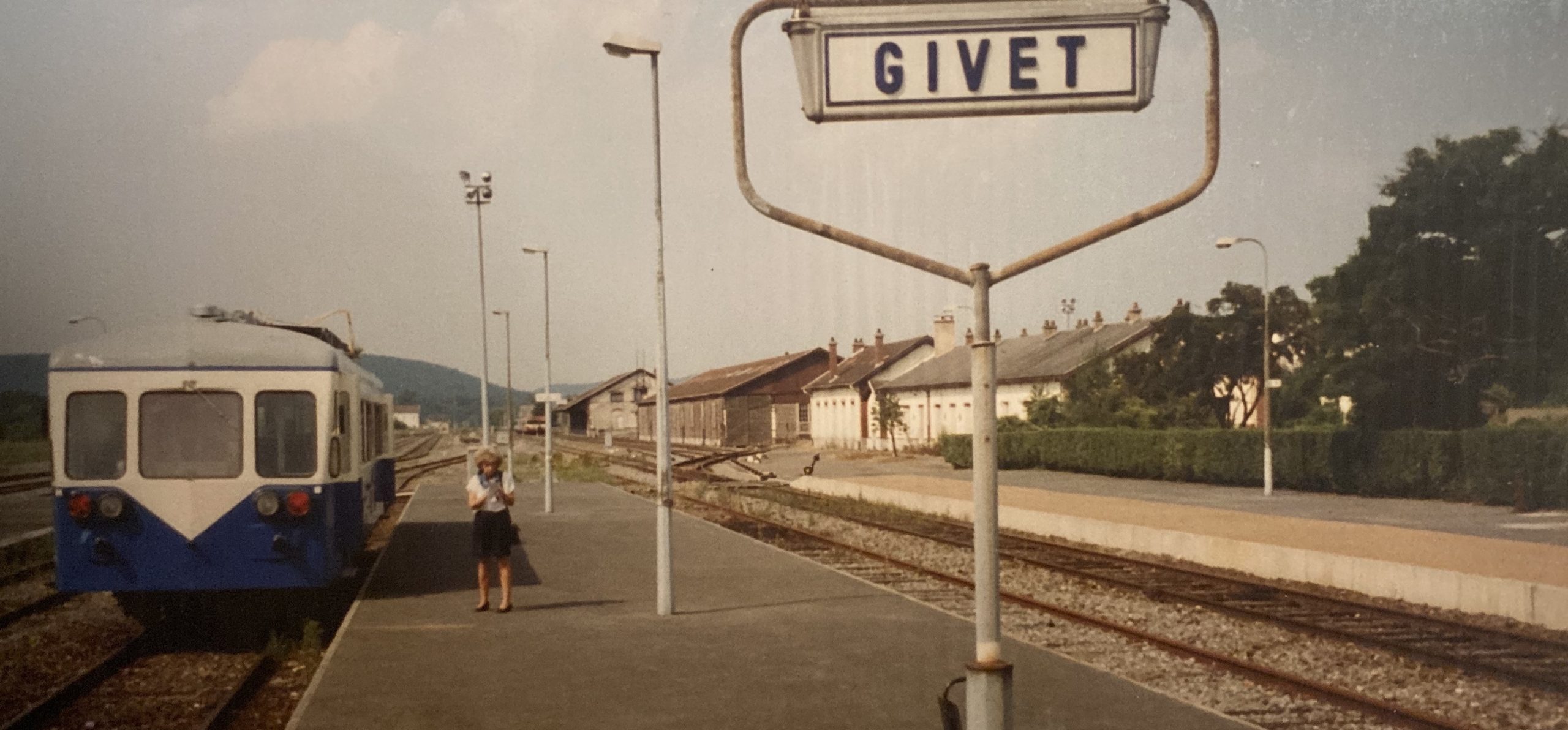 This one starts with a bicycle trip along the route of the cross border railway line that used to run from Dinant to Givet (FR), but was closed in the 1980s. This missing link was investigated by Michael Cramer, and is the subject of a recent agreement between the French and Belgian transport ministers, promising to re-open the line – although they do not set a timeframe for doing so. A study into the viability of re-opening the line will be carried out in 2022. The other line the ministers mention – Mons (BE) – Valenciennes (FR) – is less interesting as it is for freight only, and so that is why Dinant-Givet was chosen for this trip.
From Givet it's onto a local train to Charleville-Mézières (FR), a further TER to Reims, and then a TGV to Paris (FR) and an afternoon meeting with activists. Then it's time for one of the longest and fastest legs of the trip – the TGV from Montparnasse to Pau (FR) in the foothills of the Pyrenees.
Night in Pau.
Day 16 – Saturday 2 July – Pau-Zaragoza (ES)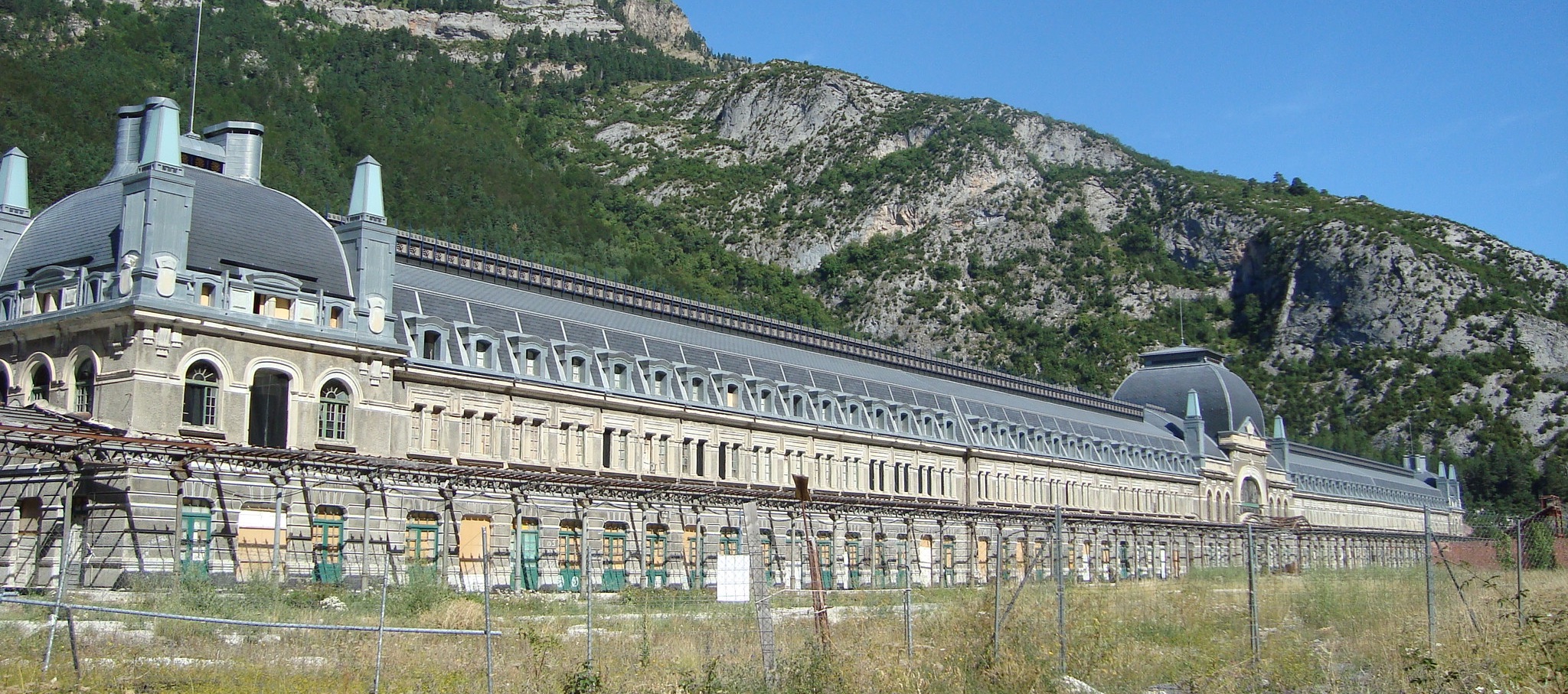 Cross border rail between France and Spain is in a sorry state, and examining any of the 4 open and 1 closed crossing could have been interesting. But I can't see and do everything. So Hendaye (FR)-Irún (ES) will have to do with the detailed examination in this blog post, and instead I will cross into Spain along a line where international trains have not run since 1970 – on the Pau to Canfranc route. Trains have run as far as Bedous (FR) since 2016, but the Bedous-Canfranc section is still out of action – there is a bus here. The extraordinary station building at Canfranc (shown, more on Wikipedia here) is I suspect the main reason for attention given to this line than any clear business rationale. This is a missing link that Cramer also investigated.
Part of the problem is also on the Spanish side – the broad gauge line there to Zaragoza via Huesca (ES) is slow and only 2 trains a day run as far as Canfranc. The timetables are also really impractical here – I do not need 4 hours in Canfranc, but there is no other option.
Overnight in Zaragoza.
Day 17 – Sunday 3 July – Zaragoza-Vigo (ES)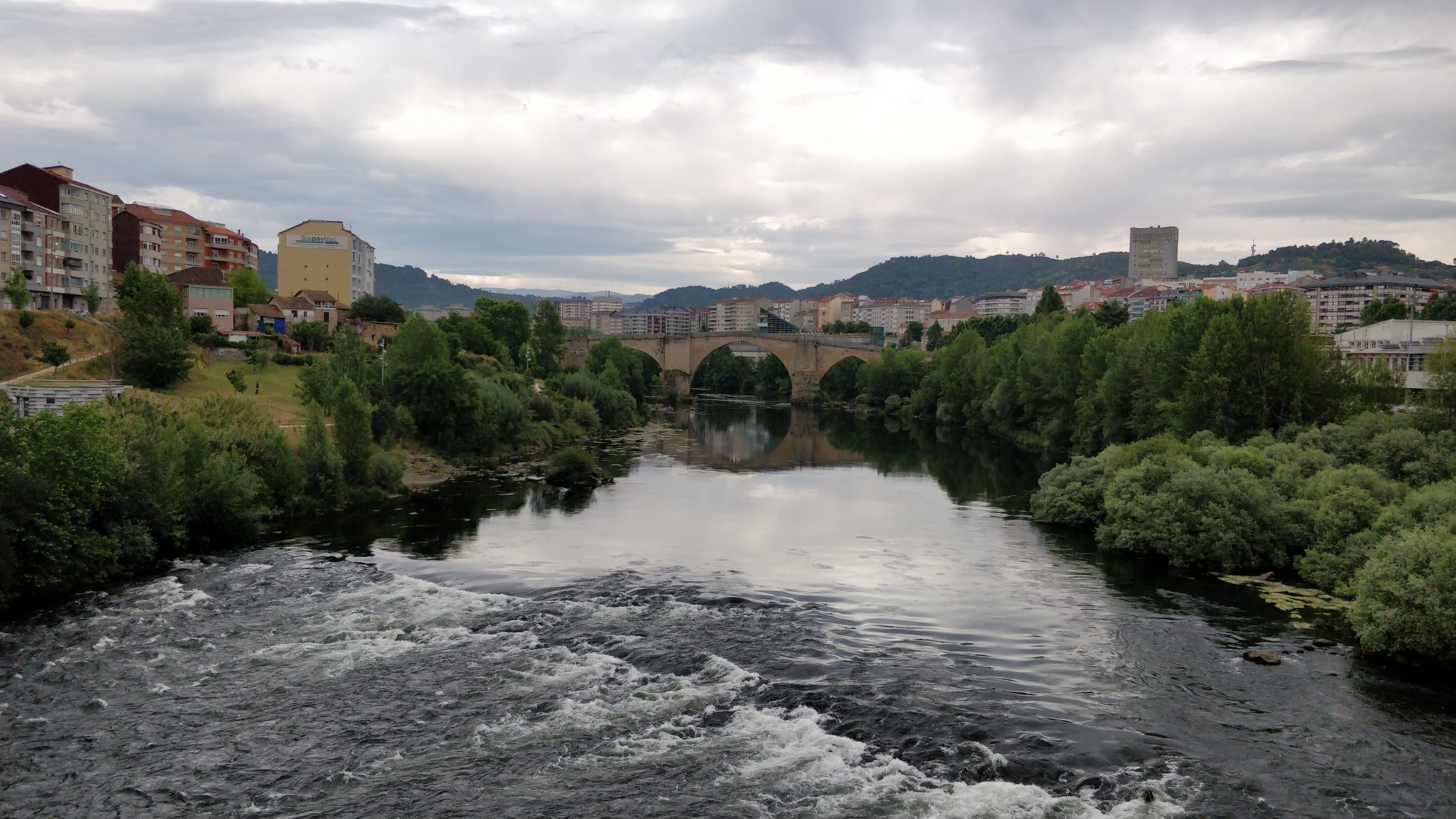 One of only two days in the entire trip without a border crossing, and here as on Day 32 it is because trains are so irregular there is no other option. Routes across Spain, avoiding Madrid, are not the easiest either. But there is one daily Barcelona (ES)-Vigo Alvia train that goes via Zaragoza (where I would board it), and then via Pamplona, Leon and Ourense (pictured) to Vigo. 11 hours 33 minutes on this train.
Day 18 – Monday 4 July – Vigo-Lisboa (PT)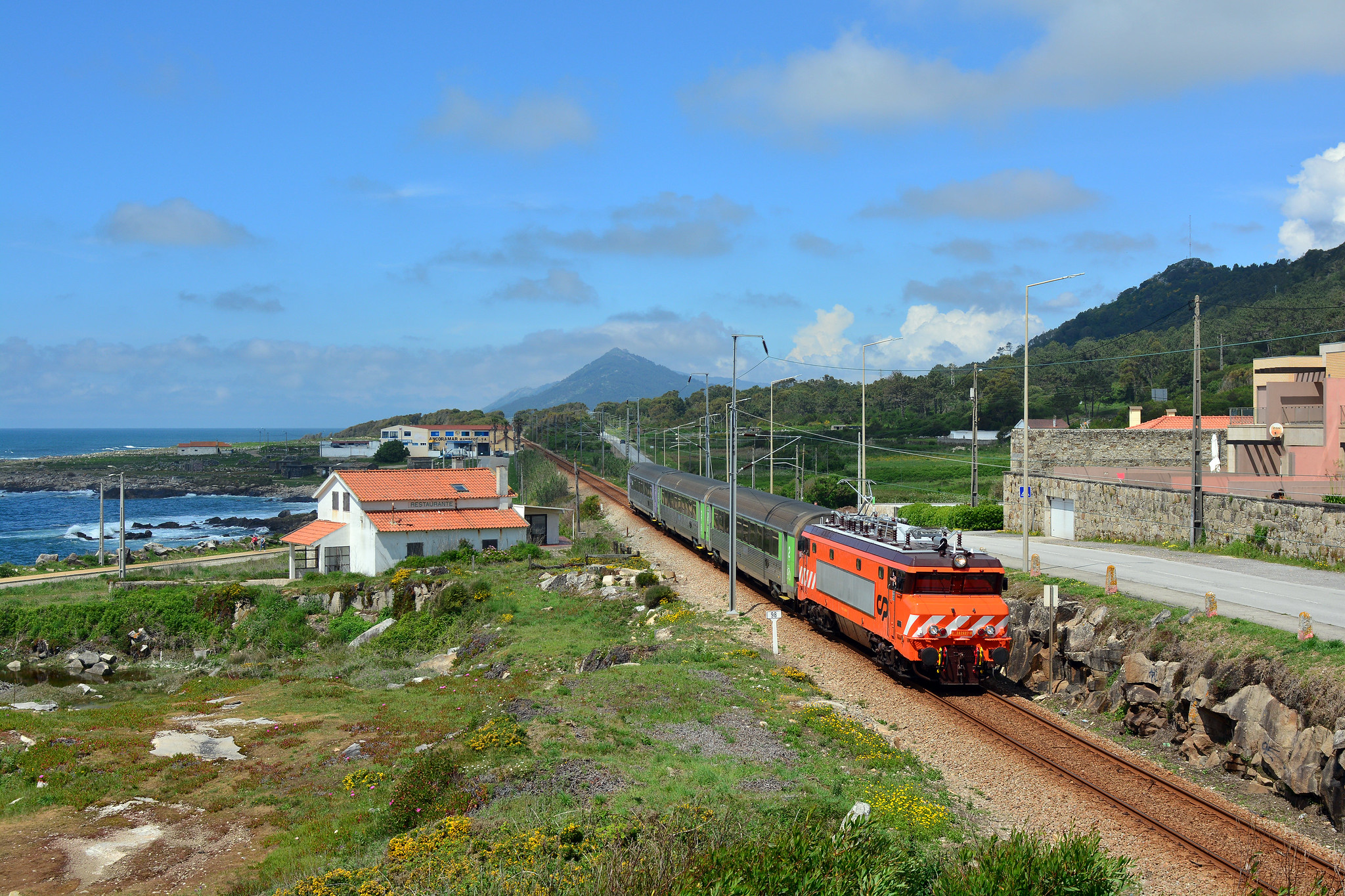 This was a tough call. The border from Salamanca (ES) to Vilar Formoso (PT) has had no passenger service for some years, but is complex to cross without needing to use buses. So instead I will cross into Portugal at Valença on recently upgraded infrastructure – the line from Porto to the Portugal-Spain border has been electrified, and is electrified on the Spanish side. But – surprise surprise – diesel trains run the cross border service, and only twice a day, because operators on either side of the border do not have EMUs suitable for local traffic that are compatible with the electrification system on the other side. So this is a border with poor local trains. There is also an information problem here, as there is no website that contains the timetable data of all Spanish and all Portuguese trains.
On the way between Porto and Lisboa I am going to stop off in Coimbra (PT) – a local association campaigning against the closure of Coimbra's inner-city suburban station has contacted me, and I am more than happy to stop over there and see what they're campaigning about.
From Coimbra, onwards south to Lisboa and time for a meeting with activists there. And for the hell of it I might just take a quick hop to Cascais!
Day 19 – Tuesday 5 July – Lisboa-Madrid (ES)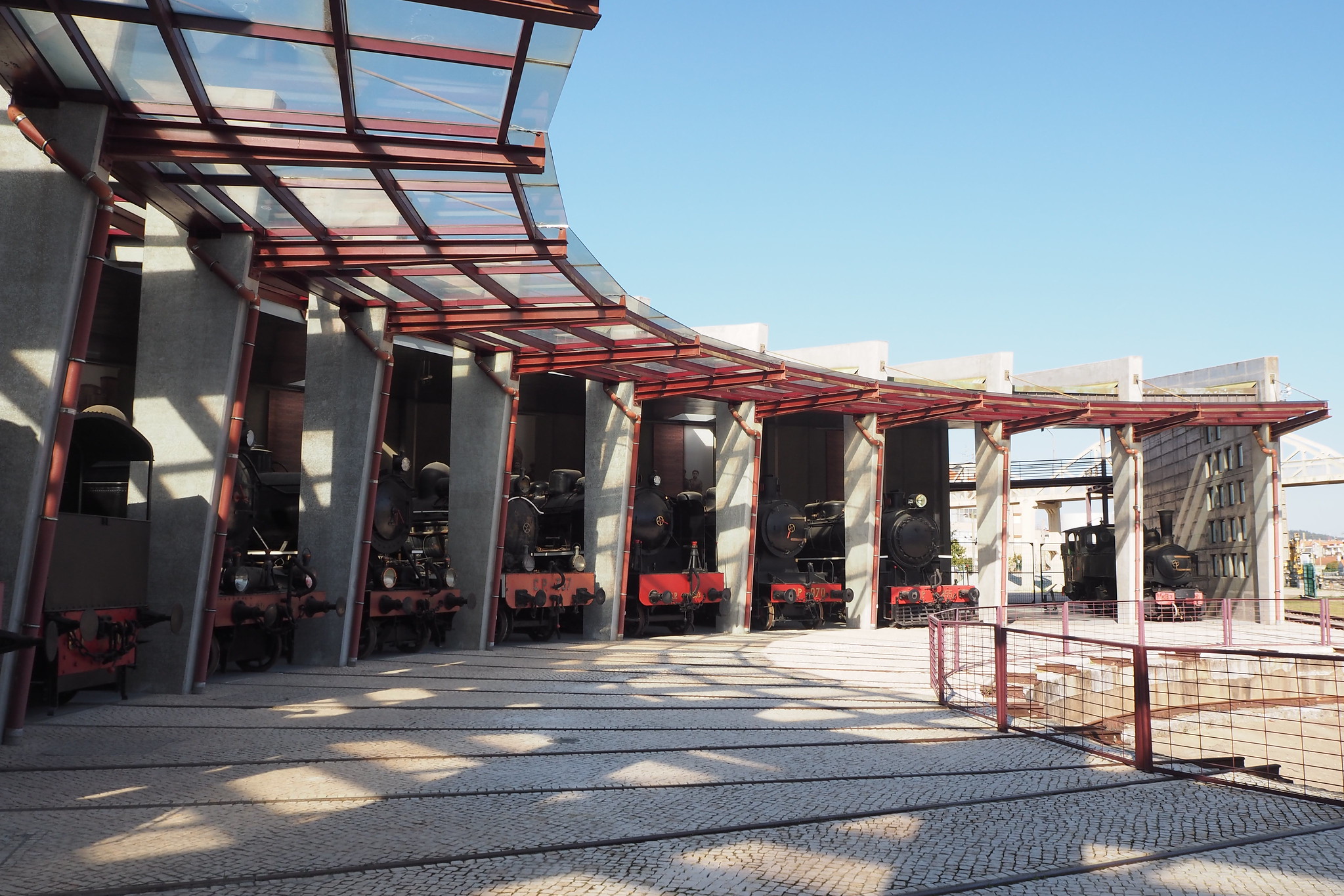 This one is so painful it had to be included. As I wrote in this piece for The New Statesman, Lisboa-Madrid is one of the most flown cross border flight routes, but the train connection is a catastrophe. At least before COVID there used to be a night train, but since then the trip takes all day, and normally involves changes in Entrocamento (PT), Badajoz (ES) and Merida (ES). The trip from Entroncamento to Badajoz involves 3 hours spent on a single carriage railbus that dates from the 1950s. At the moment this is a border with very poor local trains.
My own route is going to be a slight change from the standard – I will take an InterCity from Lisboa to Abrantes first of all, and have a coffee with @insideferrovia there, before taking the railbus to Badajoz from there – the route is the same, just I change in Abrantes rather than Entroncamento.
Night in Madrid.
Day 20 – Wednesday 6 July – Madrid-Marseille (FR)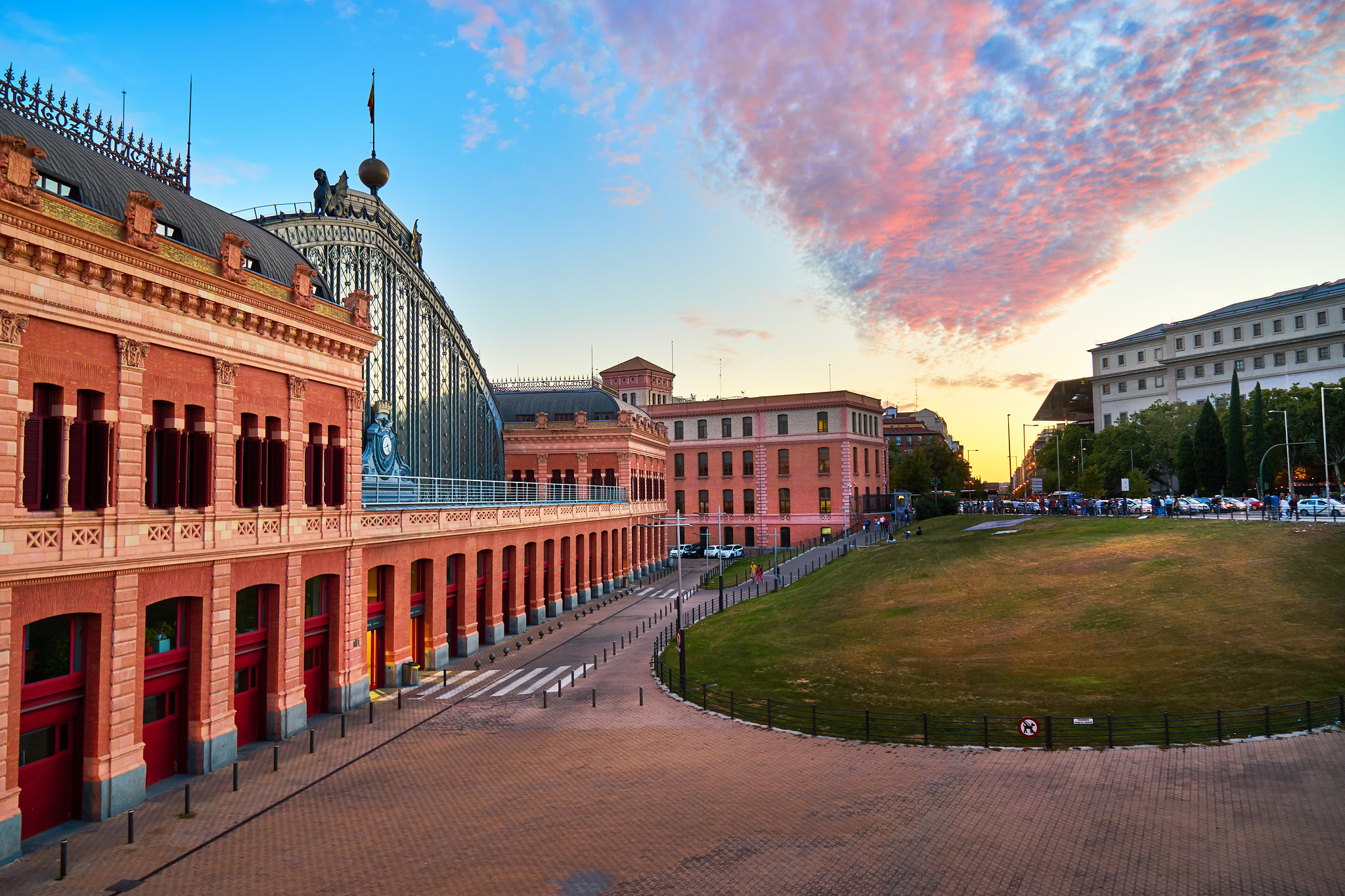 After a morning meeting with activists, this is another day that's going to leave me shaking my head.
There is a high speed line the whole way from Madrid to Perpignan (FR), and then a slow speed section as far as Nîmes (FR) and then a further high speed section to Marseille. But the problem comes – as ever – on the cross border section. Throughout the year there are just 2 trains a day each way on the Figueras (ES) via the Le Perthus tunnel to Perpignan section (1 Barcelona-Lyon, 1 Barcelona-Paris). In summer 2 more services are added – a Madrid-Marseille (that I will take), and a second Barcelona-Paris. This is scandalous – it is a border with excellent infrastructure but a poor long distance train service. And the line is only just over a decade old!
Night in Marseille.
Day 21 – Thursday 7 July – Marseille-Roma (IT)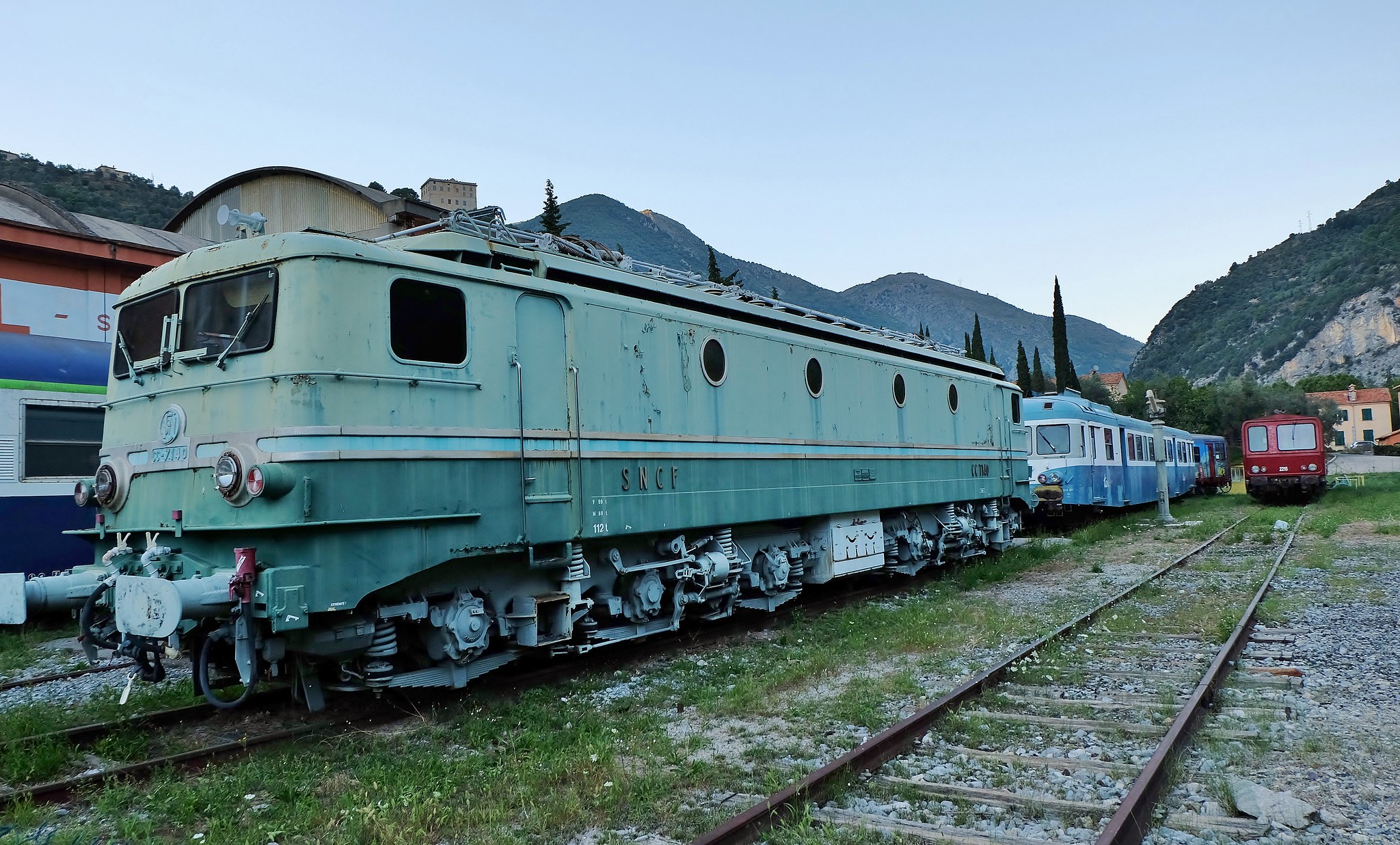 Having just battled with the borders to/from Spain, the border crossings from France to Italy are little better! And that is even though the infrastructure on two of the four of the crossings is comparatively good. A quirk of the borders, and the timetables, means my route means I can cover three of the four border crossings in just one morning.
After an early start on the regional train from Marseille to Nice (FR), the first two border crossings are actually non-EU – the train traverses Monaco in a tunnel between Nice and Menton (FR). Then between Nice and Ventimiglia (IT) there is the first crossing into Italy. This is the route the long distance Thello service Marseille-Milano(IT) used to take, before the service was abolished – leaving this as a border with no long distance services at all, but with good local services.
From Ventimiglia it is onto a regional train northbound to Cuneo (IT) that nevertheless enters France again, passing through Breil-sur-Roya (FR) (there is a line to Nice here too) and Tende (FR), before re-entering Italy and arriving at Cuneo. The line is scenic but slow and through mountainous terrain. The borders here have limited local services.
From Cuneo it is on via Fossano (IT), Savona (IT) and Genova (IT) to Roma (IT) and falling into bed after a day of 7 trains and 3 border crossings!
Day 22 – Friday 8 July – Roma-Bern (CH)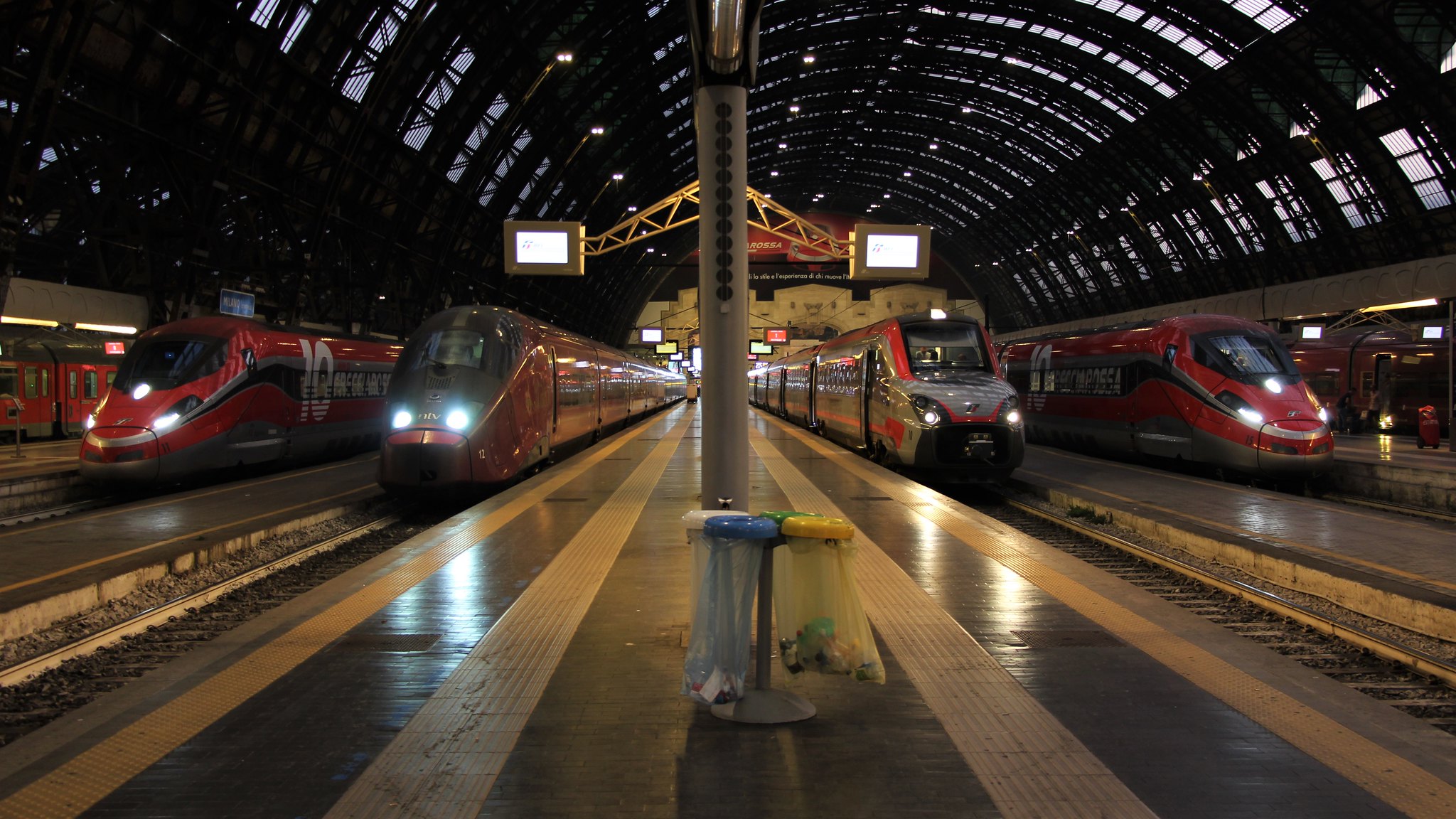 After a morning meeting activists in Roma, it's onto a lunchtime high speed train to Milano, on the line that killed an airline. It might not be a cross border railway, but the mainline the length of Italy is seriously good, and I am happy to be able to include it in my route. Having used a Trenitalia high speed train the previous day, here I will use the rival – Italo.
From Milano cross border lines to Switzerland have improved in the last two decades with the opening of the Lötschberg Base Tunnel (2007) and Gotthard Base Tunnel (2017). As Bern, rather than Zürich (CH), is my destination, I will route via Lötschberg – and this has the additional advantage of meandering along the edge of Lago Maggiore north of Milano! The border north of Domodossola is border with excellent long distance services, and good local services.
Night in Bern.
Day 23 – Saturday 9 July – Bern-Villach (AT)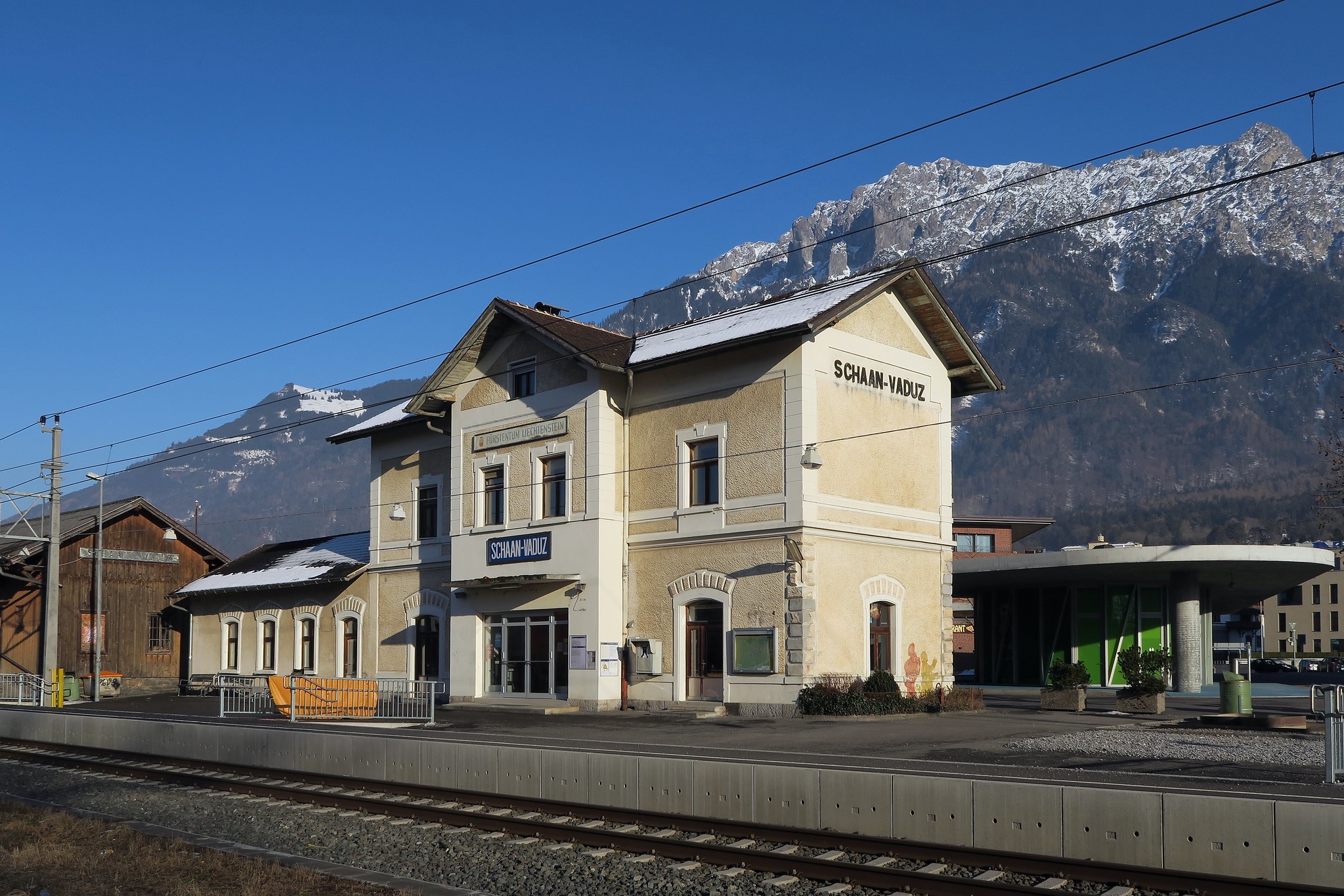 After a morning meeting with activists in Bern, it's time to head eastwards – through Zürich to St Gallen (CH) and St Margrethen (CH) to Lustenau (AT) – the only cross border line directly between Switzerland and Austria. This is a border with reasonable long distance connections (Zürich-München trains cross here) and excellent local services. After a quick bike tour to have a look at the narrow gauge Dienstbahn der Internationalen Rheinregulierung and then back into Switzerland by bike, it's time for a quick trip south to Buchs (CH), and then two border crossings in quick succession – the RailJet train traverses Liechtenstein between Buchs and Feldkirch (AT), but does not stop there! Indeed Liechtensteiners voted against improving the rail service in a referendum! These then then borders transited by long distance trains, and with a limited local service.
The route then continues through Vorarlberg to Innsbruck (AT) and Wörgl (AT). The fastest route would be to go via Salzburg (across the corner of Germany!) but instead I will take the scenic slow train from Wörgl via Kitzbühel (AT) (Salzburg – Tiroler Bahn). After all I can allow myself some routes I have never taken before, surely? In Schwarzach there is a connection southbound over the Tauernbahn to Villach (AT). Somehow I end up going to Villach rather often!
Night in Villach.
Day 24 – Sunday 10 July – Villach-Ljubljana (SI)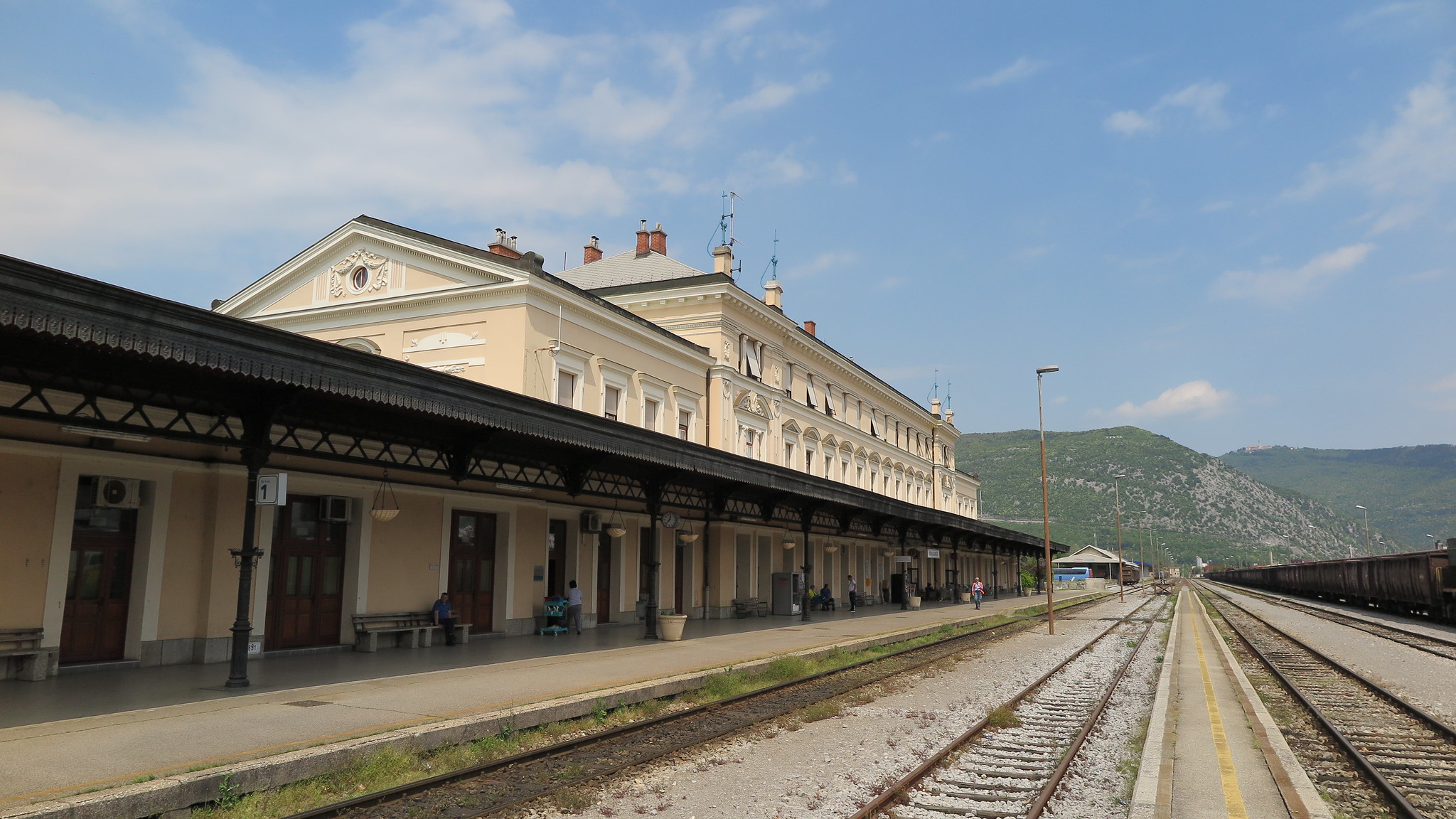 What's not to like about Villach in terms of international rail? There are regular trains to Italy, Germany and Slovenia from here, and even though Slovenia to Croatia. But for the sake of this project I am not going to take the route through the Karawanks Tunnel to Ljubljana – the fastest way.
I will instead first go towards Italy, via Tarvisio (IT) – this is a border with reasonable local services and good long distance services (Austria-Venezia services cross here). I change at Udine (IT) for Gorizia (IT). Here there is a missing service to Nova Gorica (SI), and this would be the cross border route investigated by Michael Cramer that would be easiest to fix. There is hope the rail service will work again by the time Gorizia-Nova Gorica are European Capital of Culture in 2025. But I will hop on my bike and cycle along the border for a short distance (there is a handy path along part of it), before boarding my next train at Nova Gorica – the Italy-Slovenia border crosses the square in front of the station.
From there it is a local train to Sezana (SI) and Divaca (SI) and then on to Ljubljana, and an evening meeting with activists. Night in Ljubljana.
Day 25 – Monday 11 July – Ljubljana-Zagreb (HR), and onwards by night train towards München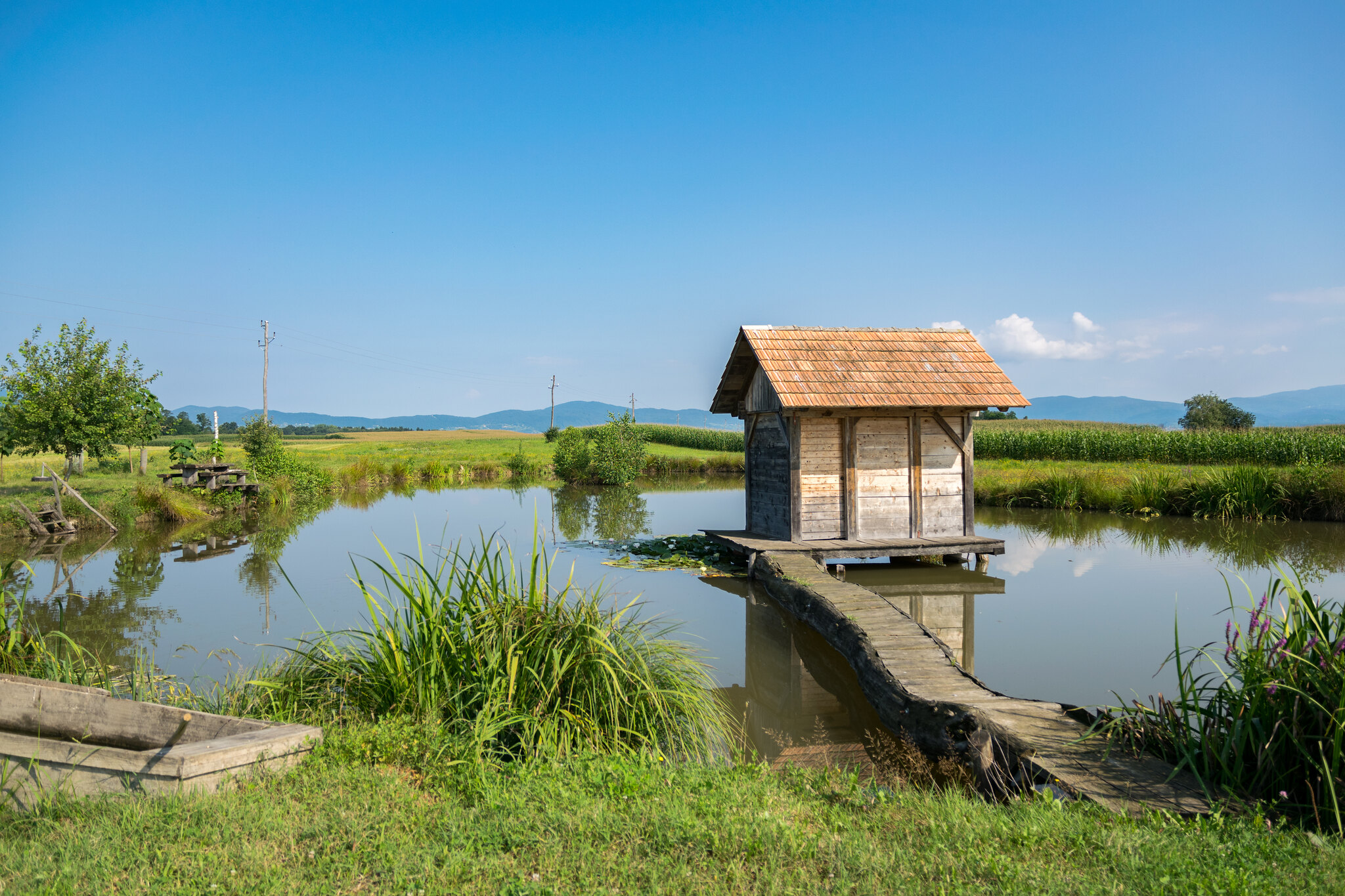 I wanted to cross from Slovenia into Croatia (that is also leaving the Schengen area) at one of the less-used border crossings, and discovered the Metlika (SI)-Bubnjarci (SI) crossing. Railway infrastructure exists here, but services have been stopped – ostensibly due to the COVID pandemic. So currently this is a missing service. But the cross border area is interesting, not least as a connection between the larger centres on both sides – Novo Mesto (SI) and Karlovac (HR) might make sense. The diverging strategies of the respective railway companies deserve a look as well – with massive investments in rolling stock (also for the line to Metlika) on the Slovenian side, and nothing equivalent on the Croatian side. There is also no website for timetable information for railways on both sides of the border (Croatian regional trains are not listed on the Deutsche Bahn site).
From Karlovac it's onwards to Zagreb for a late afternoon meeting with activists, and then onto the summer-only night train to München (DE). This crosses at Dobova (SI) – a border with a reasonable local service and a poor long distance service – and at Jesenice (SI) to Faak am See (AT), a border with a renovated new tunnel but a poor long distance service and no local service.
Night in the night train.
Day 26 – Tuesday 12 July – arrival in München, then to Bayerisch Eisenstein and on to Berlin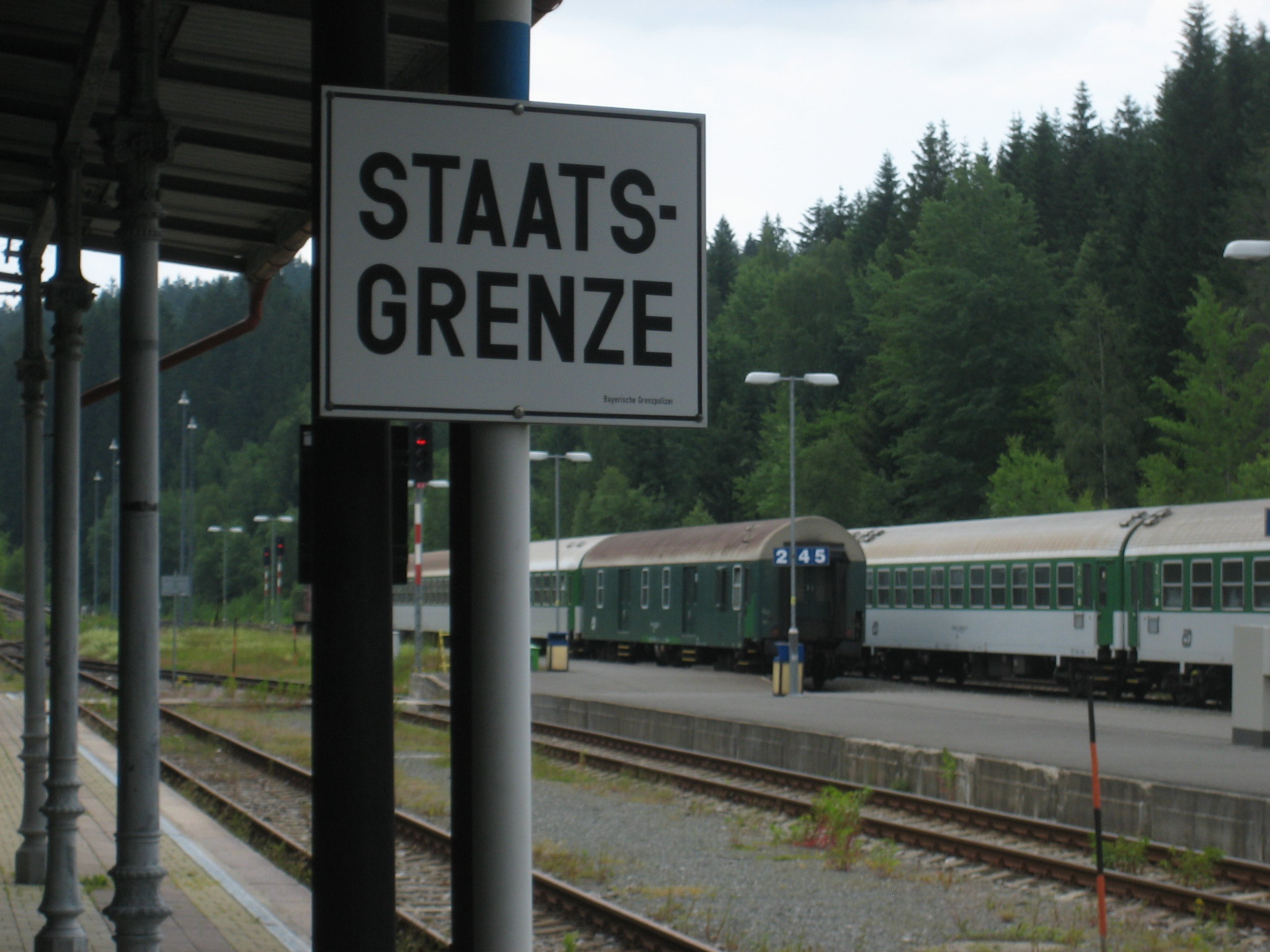 There are so many rail people based in München I ought to meet that it seems sensible to plan in a breakfast meeting when getting off the night train there.
From München I route on regional trains via Plattling (DE) to Bayerische Eisenstein (DE), where the border bisects the station building, and there is a small museum as well. I have been meaning to go here for some years, and finally with this trip will be able to do so. This border crossing has good local services, and no long distance services. I will then hop on my bike and cycle 20km over the hill to Lam (DE) in the neighbouring valley, and take the train via Cham (DE), Schwandorf (DE) and Nürnberg (DE) to Berlin, ending this circuit on the ICE Sprinter to Berlin – one of Germany's very best trains.
South East circuit
Here is the South circuit in a little more detail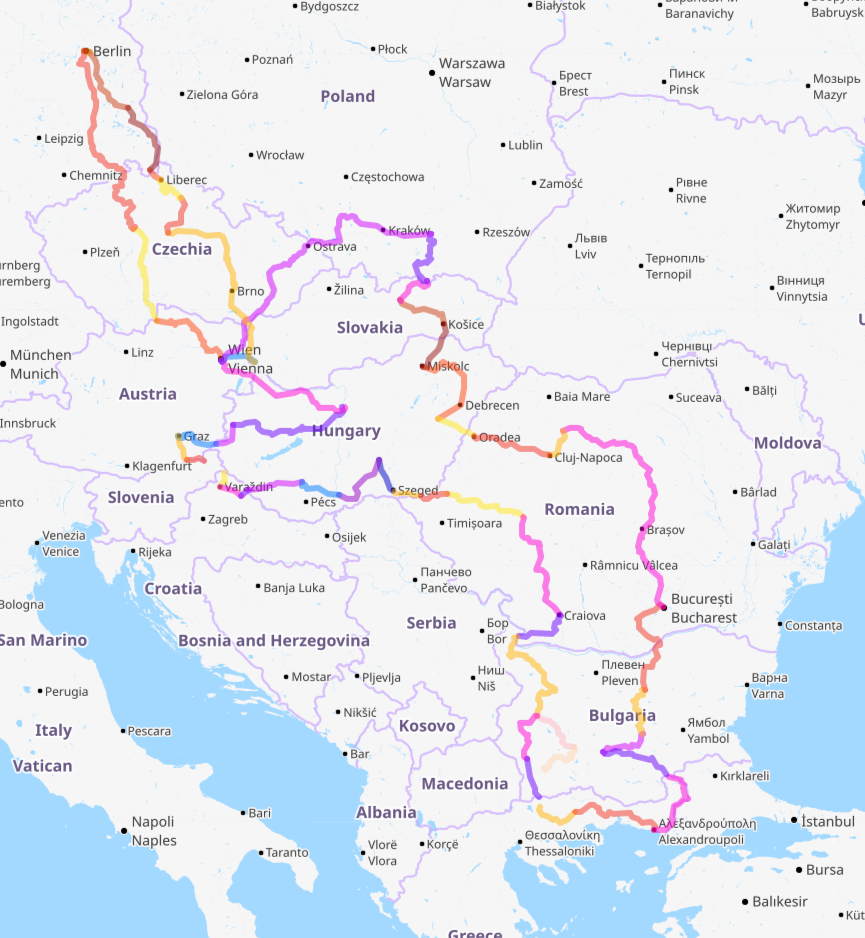 Day 27 – Tuesday 19 July – Berlin to Wien (AT)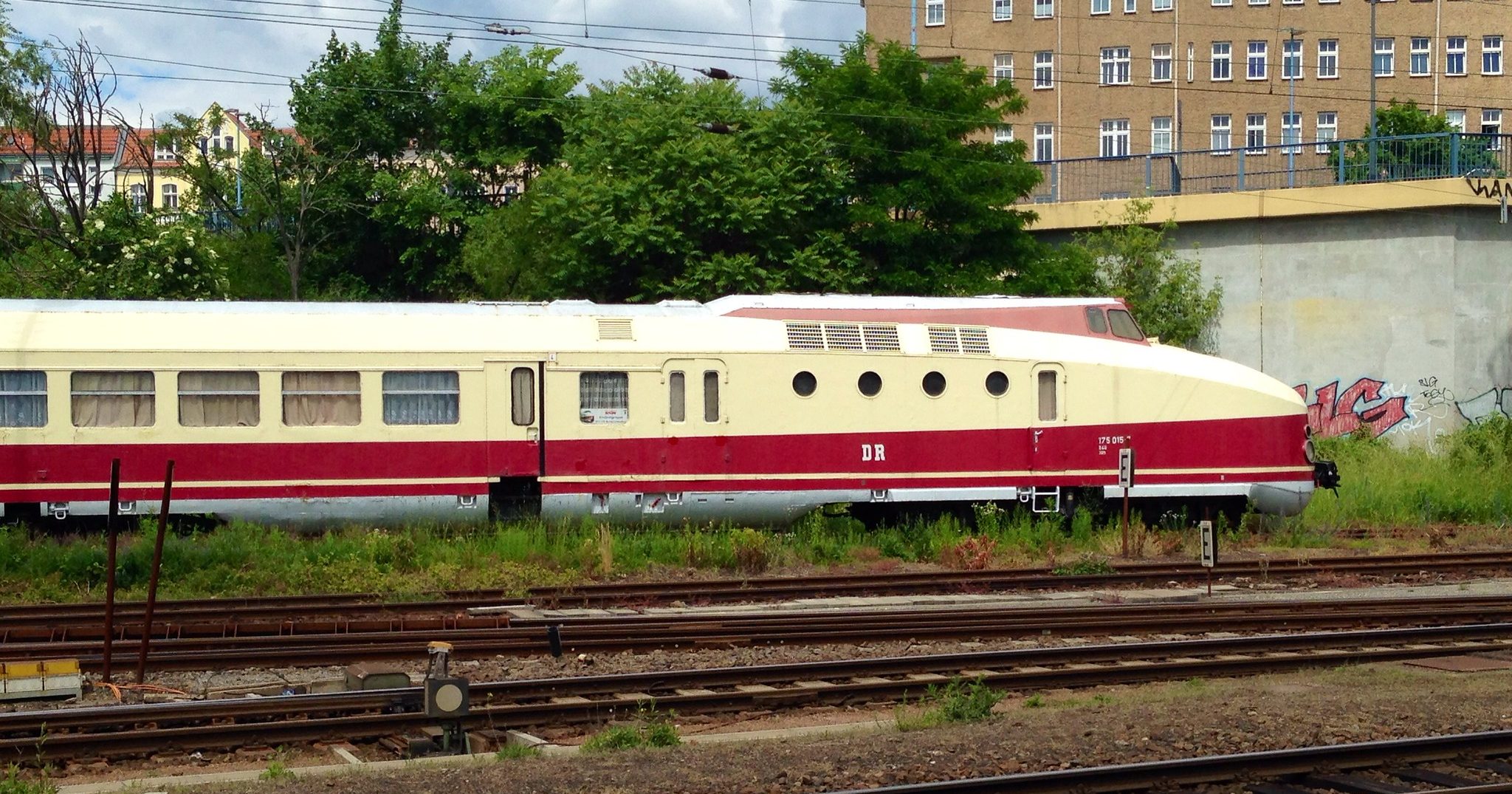 Thanks to an excellent suggestion on Twitter, I have now adjusted the start of the South East circuit, to take in the whole original Vindobona route – the legendary DR service from Berlin to Wien. I will start at Lichtenberg where the DR VT 18.16 that ran the service is parked up, then follow the route as closely as I can – on the EuroCity to Praha (CZ), and a lunchtime meeting with activists there. The border between Bad Schandau and Děčín (CZ) is a border with good long distance and poor local services.
I will then follow the original Vindobona route via Třeboň (CZ) to České Velenice (CZ) – where I will quickly look at the station restaurant, and change there onto a regional train via Gmünd (AT) to Wien. The České Velenice-Gmünd border has good regional services, with the prospect of improvement in future once line upgrades are completed north of České Budějovice are completed.
Overnight in Wien.
Day 28 – Wednesday 20 July – Wien via Budapest (HU) to Graz (AT)

A very businesslike day, on good quality trains. After a morning meeting in Wien with activists, it's onto the EuroCity to Budapest Keleti (one of my favourite stations) – the route crosses into Hungary at Hegyeshalom (HU). This is a border with excellent long distance and regional trains. After a couple of hours early afternoon for a meeting in Budapest it's back westwards to Graz, that crosses into Austria at Szentgotthárd (HU). This border has improved in recent years and has good regional train connections, and some long distance trains. I will take either the direct service from Keleti to Graz (although that re-traces the route I took in the morning as far as Györ), or more likely the route from Deli station in Budapest via Vazprem to Szombathely – it takes longer, but might be more interesting – and the train is an old one with opening windows!
Overnight in Graz.
Day 29 – Thursday 21 July – Graz to Varaždin (HR)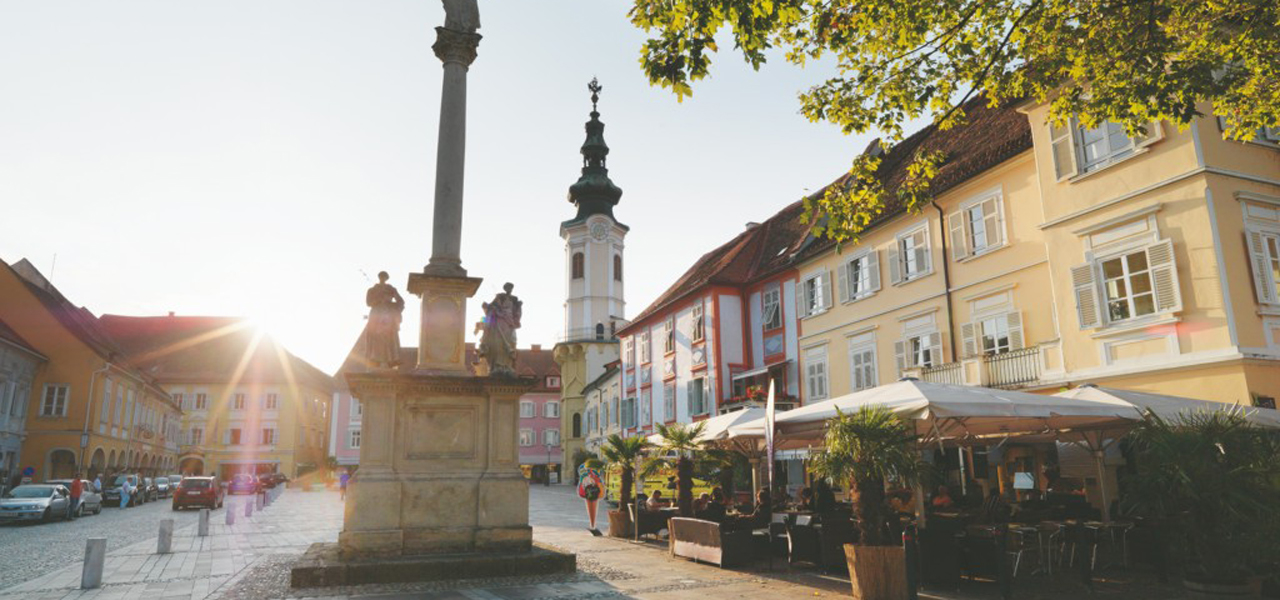 From Graz I will then take a regional train via Spielfeld (AT) to Bad Radkersburg (AT) and continue by bike.
Until the end of World War II, Bad Radkersburg was connected to Gornja Radgona (SI) with a railway bridge, and that has never been rebuilt. It is a missing link, but not one that Michael Cramer examined (it is actually thanks to a comment on my blog post about Cramer's work that I discovered this one!) – track exists on the Slovenian side, but there is no passenger service between Gornja Radgona and Ljutomer.
However rather than take a train for the next part, I will continue by bike (it's more direct!) and cross first into Hungary (at a point where there is no railway), and then head south back into Slovenia, exploring the Redícs-Lendava (SI) missing link that Cramer examined.
At the time of Cramer's research, a minimal passenger train service had been re-introduced from Maribor (SI) to Lendava, but routing through Čakovec (HR), as the Lendava branch is orphaned from the rest of the Slovenian railway network. However this service has ceased to run since December 2021 – so the first check is why that is the case – it is a missing service at the moment. I will take a train for the last leg of the day – from Mursko Središće (HR) to Varaždin.
Overnight in Varaždin.
Day 30 – Friday 22 July – Varaždin-Szeged (HU)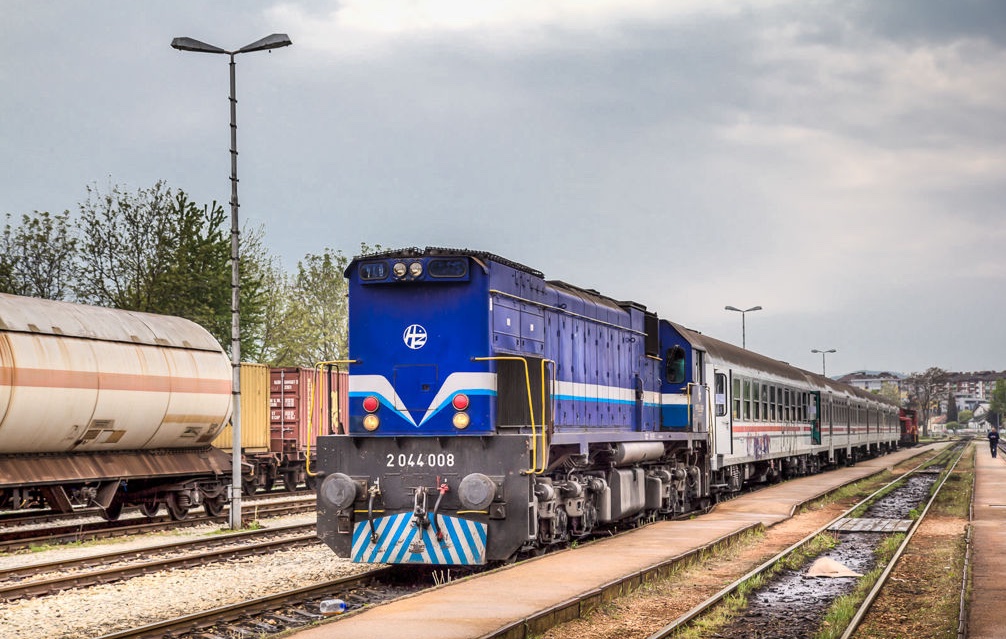 Borders in this region do not correspond neatly with where the railways are!
The best route from Pragersko (SI) on the mainline between Ljubljana to Maribor to Nagykanizsa (HU) routes right through Čakovec (HR) – that is a border with missing service, but I cannot get close enough to cross it. Instead of improving that route to Hungary, the Slovenes instead electrified and renovated the much longer route further north via Hodoš (SI) instead – thanks Nico Huurman for the comment about this! Meanwhile the Croatians do not really care about the route through Čakovec either, instead favouring the one further south through Koprivnica (HR) to Gyékényes (HU) instead! This is a border I will use – it has a very limited long distance service. It is also a Schengen external border.
It is that latter route that I am then taking – by train within Croatia from Varaždin (HR) to Koprivnica, then to Gyékényes. Then onwards in Hungary via Dombovar (HU), Baja (HU) and Kiskunfelegyhaza (HU) to Szeged. On the Hungarian side two further problems present themselves – the only rail bridge over the Danube south of Budapest (HU) is at Baja, and it has rather few trains! And the Hungarian railway network radiates out from the capital – regional lines do exist, but services on them are slow and irregular. If any of the trains here are delayed or do not run, I will always have the backup of routing via Budapest – longer but faster.
Overnight in Szeged.
Day 31 – Saturday 23 July – Szeged-Simeria (RO)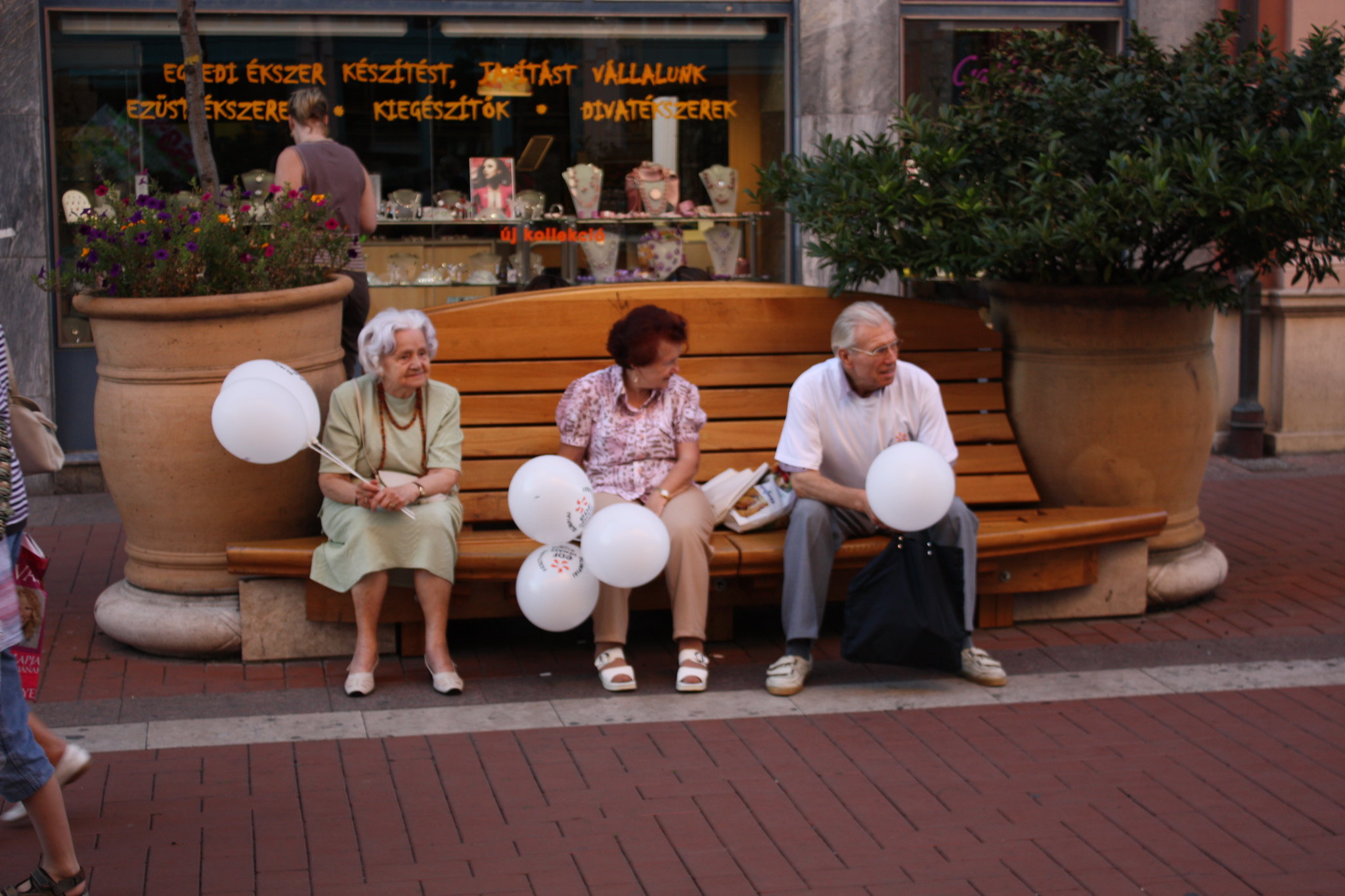 The infrastructure around Szeged is confusing – the focus seems to be on the recently introduced tram-train, meaning local services from the "other" Szeged station – Újszeged on the other side of the river from the main station – are rather run down. Ideally I will take the train to the border to Romania at Nagylak (HU), but can cycle this leg as well if necessary. The joint village Nagylak-Naglac (RO) divided by the border is fascinating on the map – at the moment it is a missing link in the railway network, but not one Cramer investigated. The distance between the tracks on each side is about 3km – I will cross the border here (and leave Schengen once more!) by bike.
Once on the Romanian side, it's onwards by local train to Arad (RO), an important railway junction more normally reached from the main Lököshaza (HU)-Curtici (RO) border crossing used by mainline trains from Budapest. From Arad I take one further train eastwards and stop overnight in Simeria.
Day 32 – Sunday 24 July – Simeria-Calafat (RO)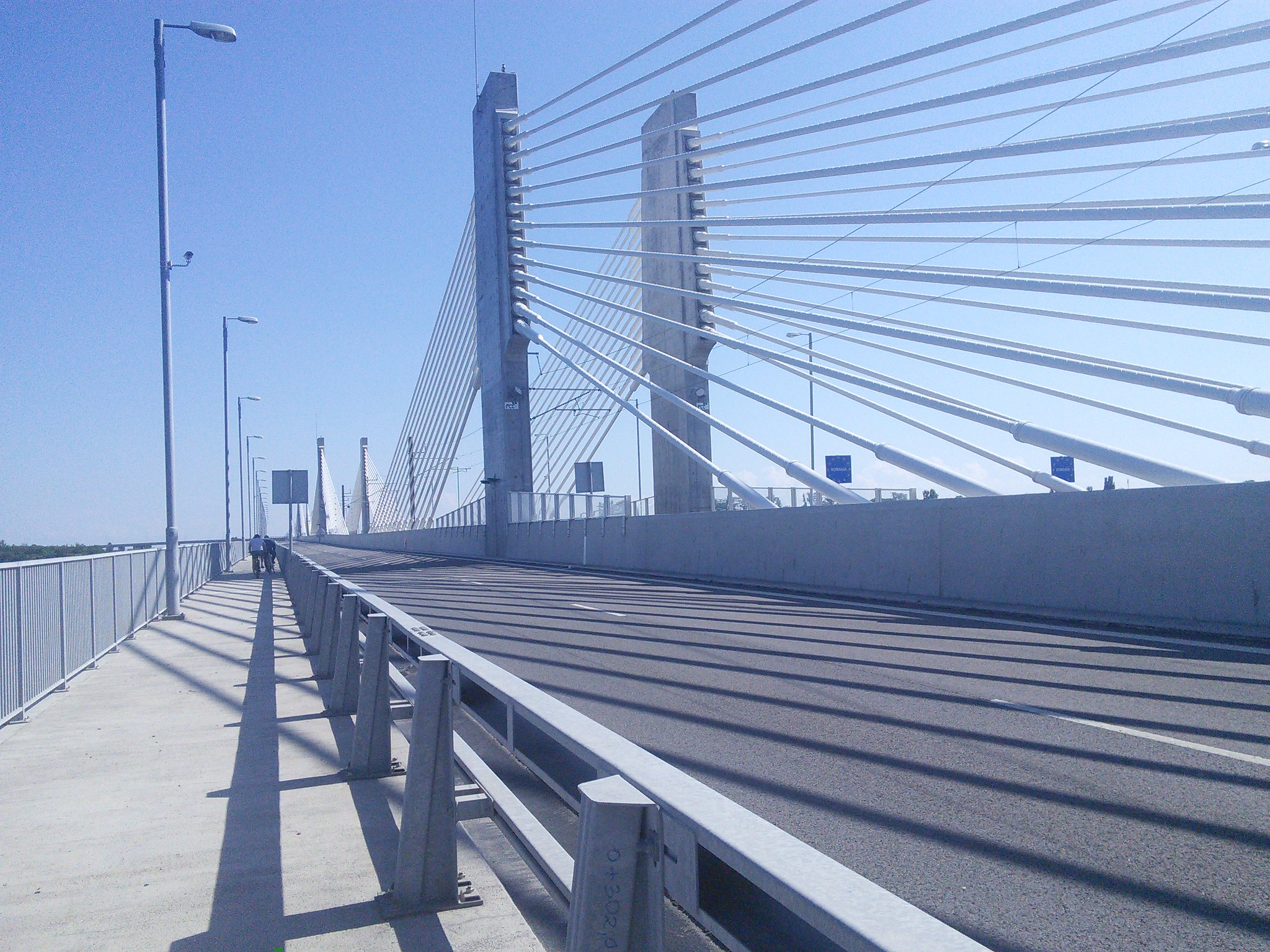 The reason for choosing Simeria for the overnight stop is it allows me to route onto the line via Petroșani (RO) and Târgu Jiu (RO) to Craiova (RO) – thanks Helmut Uttenthaler for the inspiration here. From Craiova there is no option but to take the horribly slow diesel train to Calafat – the Romanian side of one of only two bridges over the Danube along the Romania-Bulgaria border. Vidin (BG) is the town on the Bulgarian side. The bridge only replaced ferries here in 2013, and it is a combined rail and road bridge. But there is a catch – only 1 train a day crosses it each way each day! This is a border with the most minimal cross border service imaginable. It is not as if the situation for road traffic is much better – 6 Euro toll to cross this bridge in one of the poorest corners of Europe! Because my arrival time does not correspond with the daily train across the bridge I am going to cycle instead – it is possible! – but at the moment I do not know if it makes more sense to stay on the Romanian or Bulgarian side overnight. Vidin on the Bulgarian side is the larger town.
Day 33 – Monday 25 July – Vidin-Sofia (BG)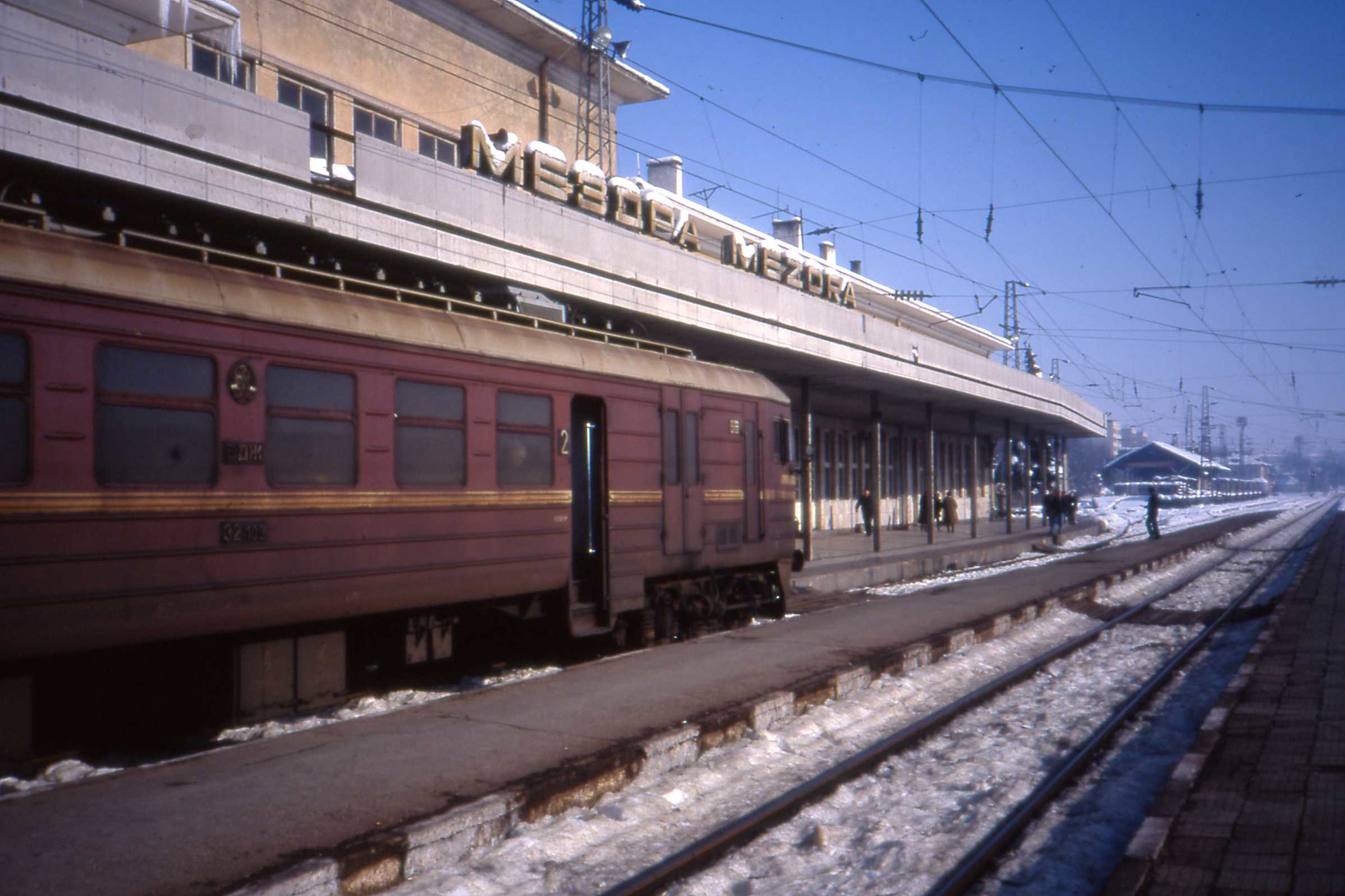 Were I to depart Vidin insanely early, I could get through Bulgaria to Greece all on the same day, but given the thin timetables on this section, I have decided a little more caution would be in order! At least the lines on the Bulgarian side are electrified, and so I will take regional trains via Mezdra (BG) to Sofia, arriving in the early afternoon in time for a meeting with activists. No border crossings today!
Day 34 – Tuesday 26 July – Sofia-Sidirokastro (GR)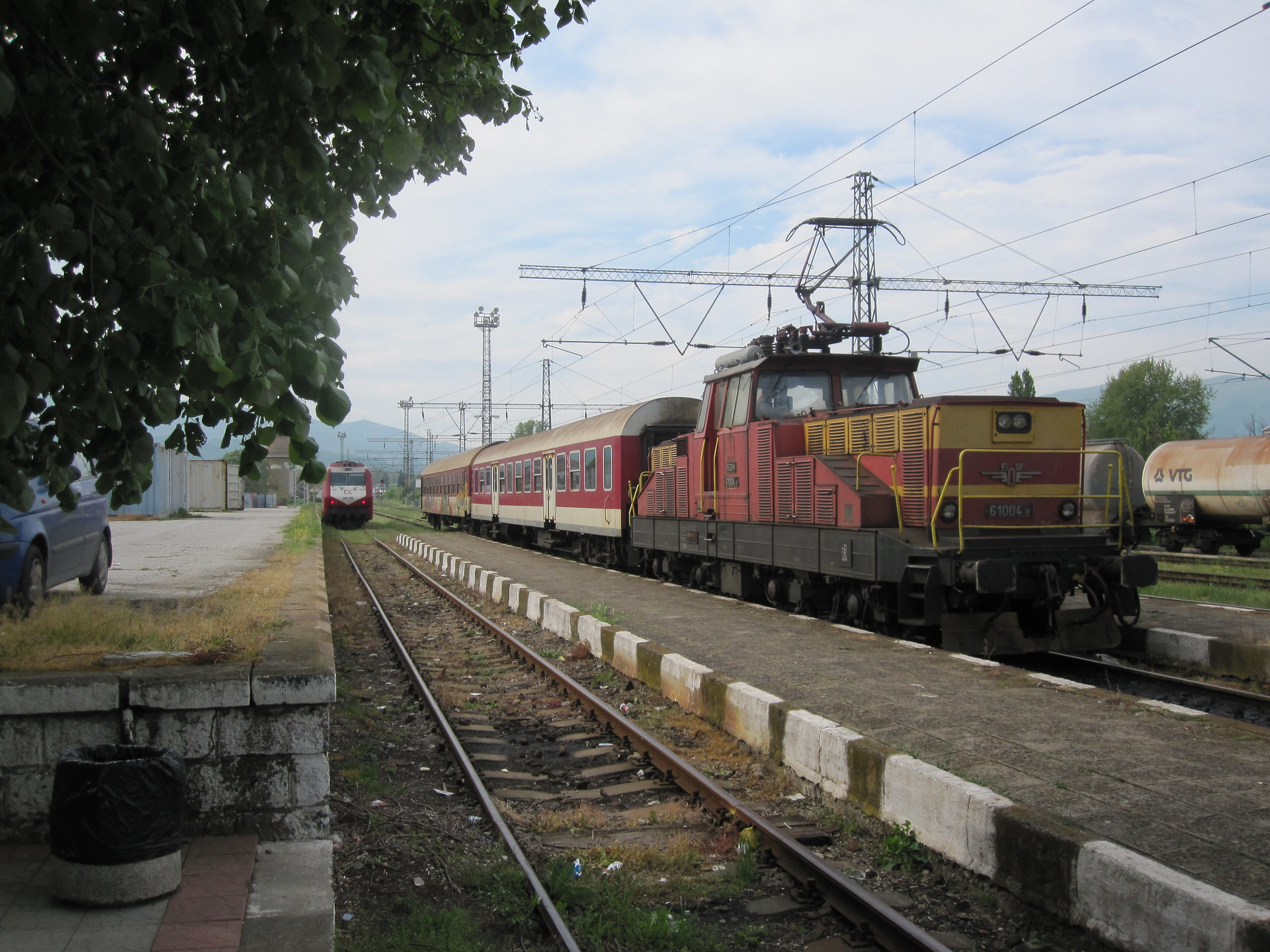 I travelled this way in 2014 when there was still a direct train each day from Sofia to Thessaloniki (GR), but those trains no longer run – and indeed the service on all lines in Greece other than the main Thessaloniki (GR)-Athens (GR) route is indeed incredibly limited these days. Also the cross border route here looks quite hellish – I cannot cycle on the motorway, and country lanes route up and across steep hills. So I think I am going to have to take a taxi here, from Kulata (BG) – the last station Bulgarian side – to Sidirokastro. This is a border with a missing service – lines exist here, but services do not run. I could also take the Septemvri–Dobrinishte narrow-gauge line for part of this, and a bus from Bansko to Blagoevgrad, but it takes longer. To be decided closer to the time!
Day 35 – Wednesday 27 July – Sidirokastro-Alexandroupouli (GR)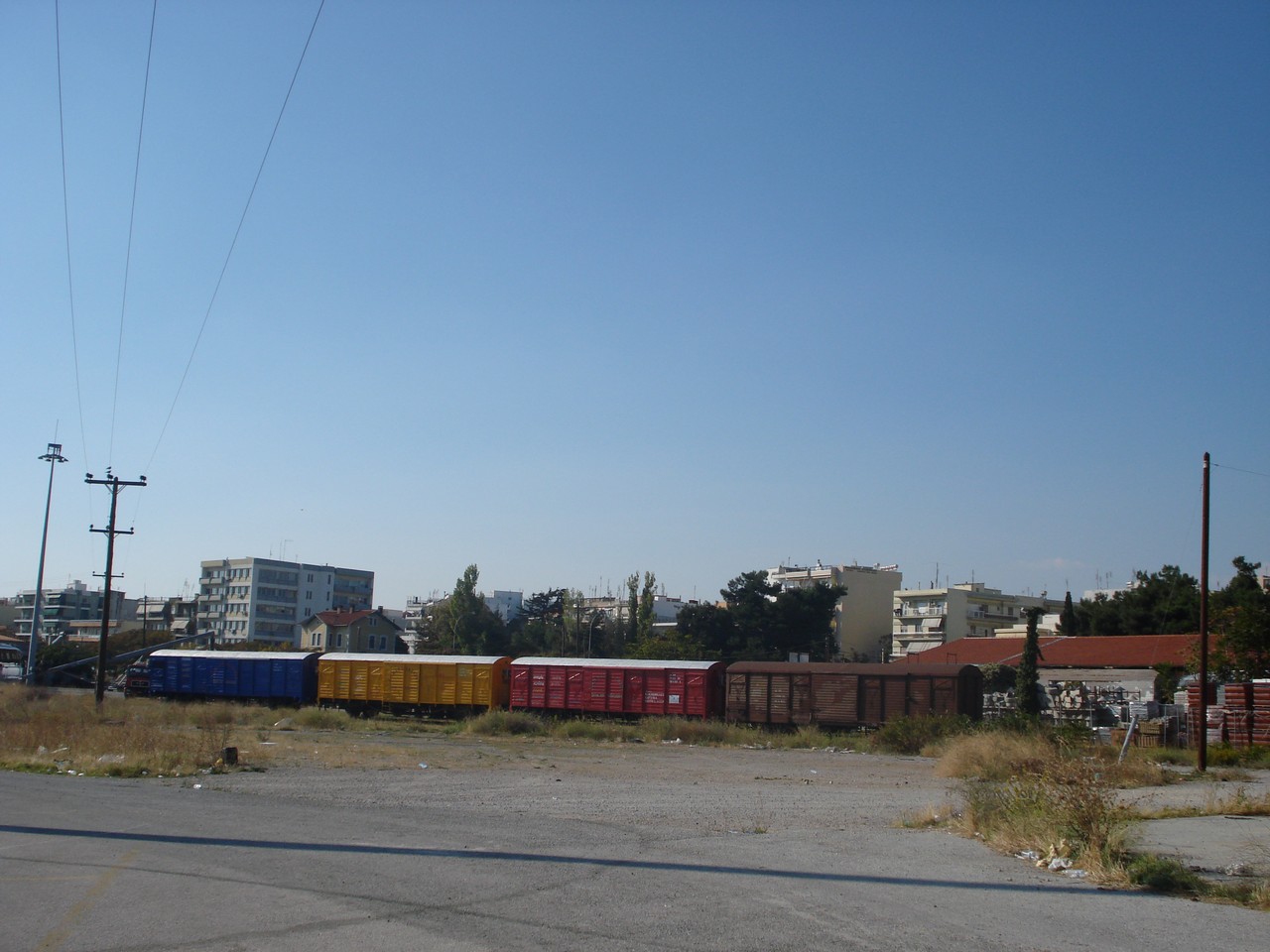 Train services in Greece are now so infrequent that there is only 1 connection a day from Thessaloniki via Sidirokastro (where I will board) via Drama (GR) to Alexandroupouli. This means that Athens to Alexandroupouli in a day is impossible, and this is the reason why I am having to skip a trip to Athens altogether – it would add 2 days to my trip, or involve some absurd dash from Kulata to Thessaloniki to make it possible in 1 day – just too much of a mess. If timetables improve in Greece I might reconsider this one nearer to departure, but it looks like I will make a slow trip through northern Greece instead. It seems Drama-Alexandroupouli is with a rail replacement bus service, not a train though. Overnight in Alexandroupouli.
Day 36 – Thursday 28 July – Alexandroupouli – Stara Zagora (BG)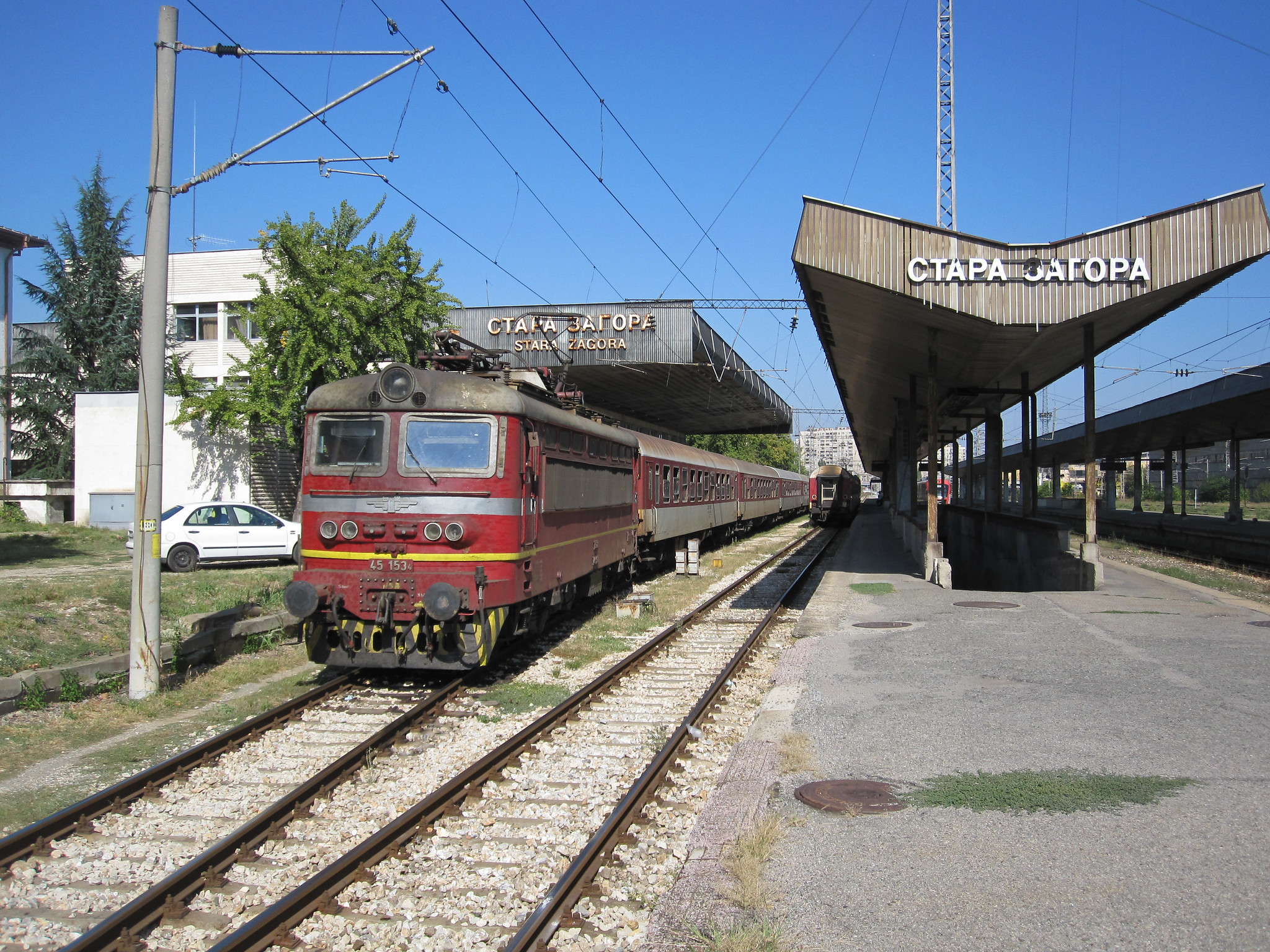 The day starts on the only train of the day between Alexandroupouli and Ormenio (GR). Passenger trains have not crossed to Svilengrad (BG) here for a decade – a missing service – and this is an interesting border – as trains also could depart from Svilengrad towards Edirne (TR). The 15km across the border here looks possible on local roads, so I reckon this one ought to work on a bicycle.
From Svilengrad it's onwards to Dimitrovgrad, and then it gets messy. My original plan was to go as far as Veliko Tarnovo, but due to service reductions between Dimitrovgrad and Stara Zagora this does not seem to work any more. So I have to go the long way around – via Plovdiv to Stara Zagora and spend the night there.
Day 37 – Friday 29 July – Stara Zagora – Bucuresti, and onwards with the night train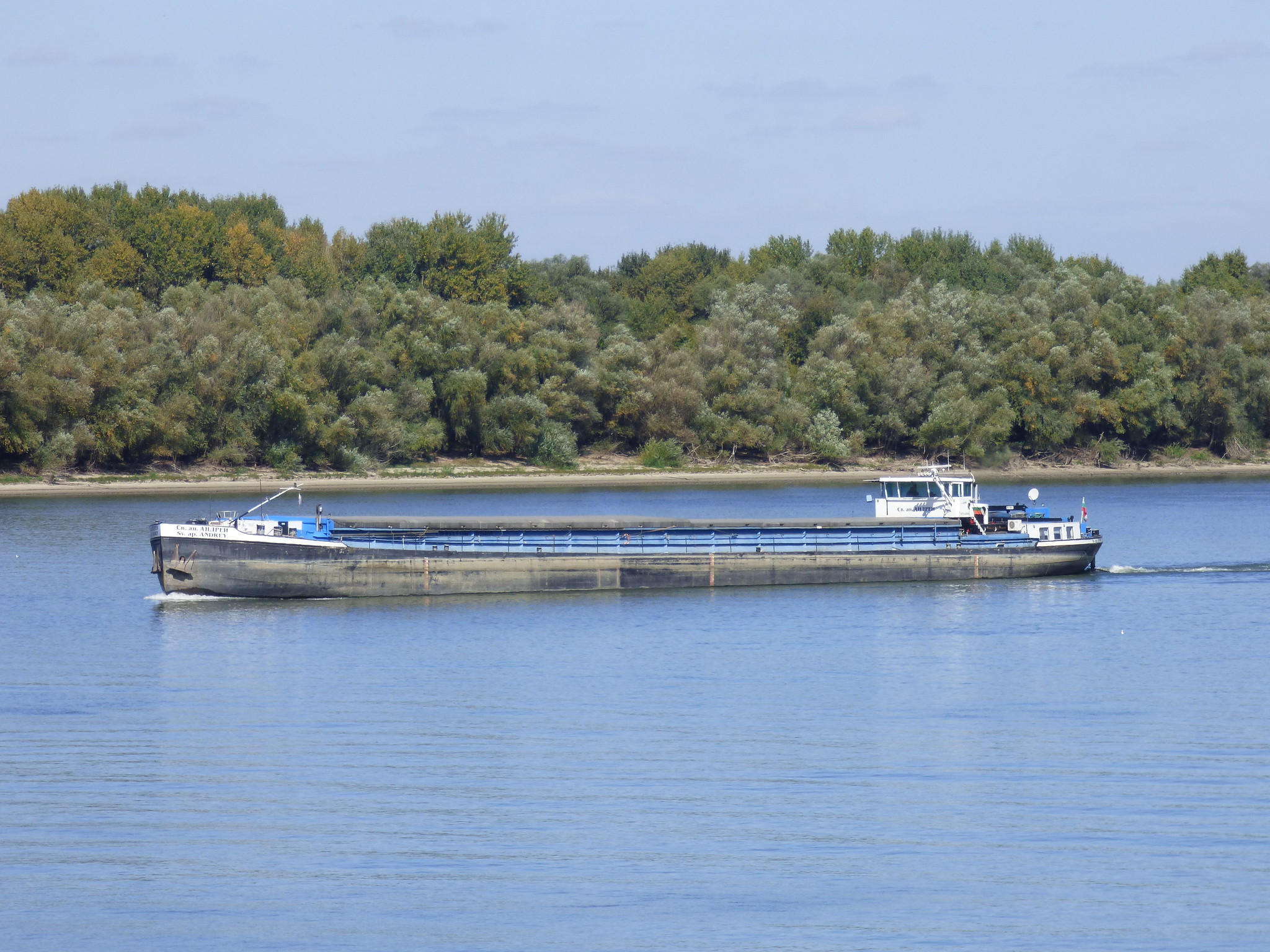 The day starts on the scenic mountain route northwards from Stara Zagora to Veliko Tarnovo, then via the railway junction at Gorna Oryahovitsa northwards towards Ruse.
The way back into Romania is at Ruse – the second of the two Danube bridges between Romania and Bulgaria. As at Calafat the tracks are electrified on the Bulgarian side, and diesel on the Romanian side, and the train to Bucuresti has to even take a diversion on a longer route than a decade ago because a bridge on the regular route is damaged. The European Commissioner for Transport is from Romania but there are problems like this in her own back yard… But at least there are a few trains here – there are limited local services, and long distance services might resume after the COVID pandemic.
After a meeting with activists in Bucuresti, it will be time to head north on the night train.
Day 38 – Saturday 30 July – arrival on the night train, and Dej (RO)-Poprad (SK)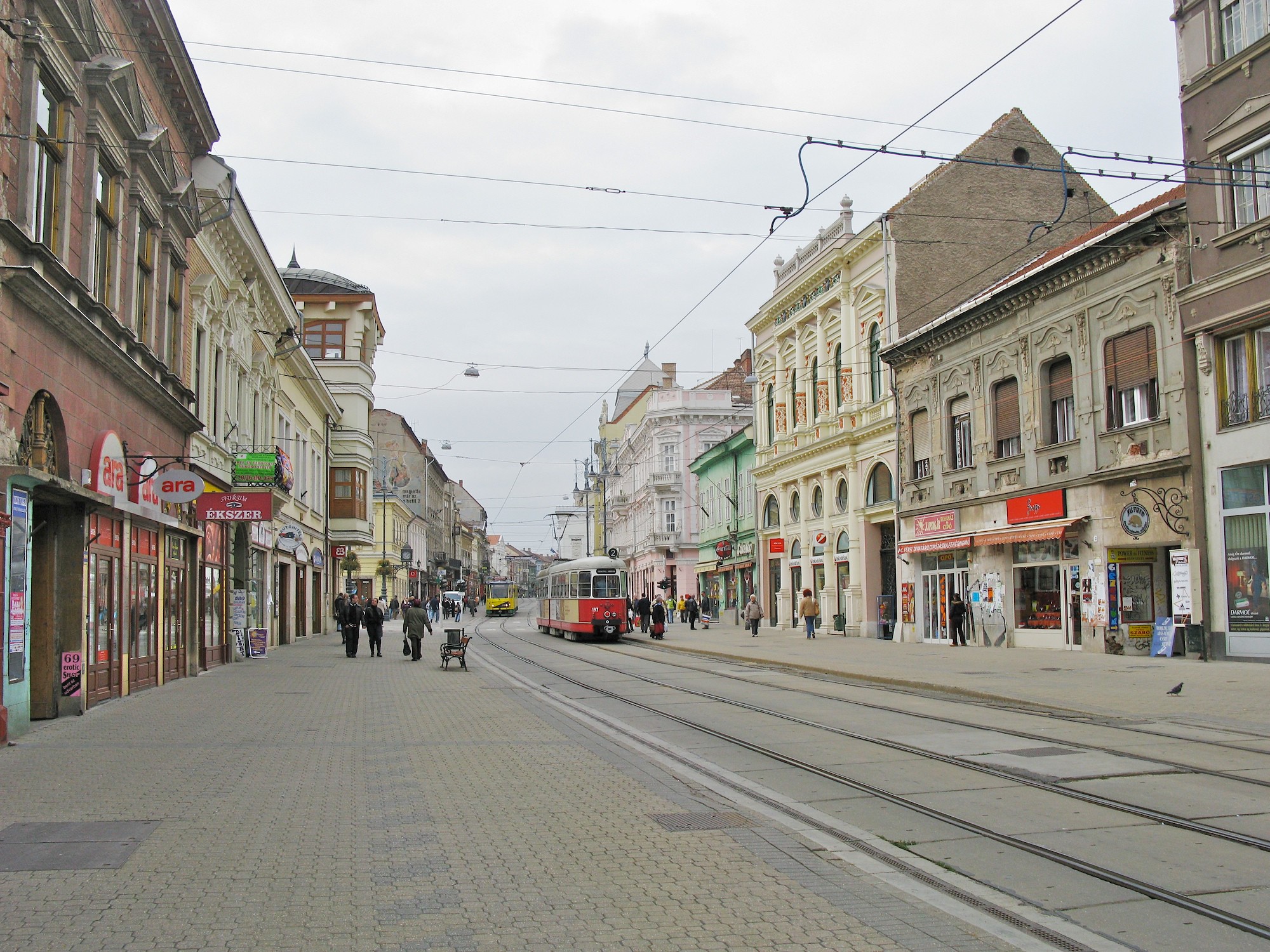 It gets a bit complicated here. I am not sure if I have to change in Dej Calatori (RO) or whether the through cars to Cluj Napoca will run on the night train. I might also get a retro sleeping car like this! Connections via Cluj Napoca (RO) and Oradea (RO) are very tight (so I have a backup plan to split my journey at Miskolc (HU) rather than Poprad (SK) if I have to). Whatever happens I will cross from Romania to Hungary at Biharkeresztes – a border with poor infrastructure, but a reasonable local and a reasonable international service. Infrastructure upgrades are due here. This is also a crossing back into Schengen. Then from Hungary to Slovakia the crossing is at Hidasnémeti – a border where there are 7 long distance services a day. This recently improved route – Košice's proximity to the border helps! – has a good international service. The baseline plan is to spend the night in Poprad, but with Miskolc as fallback in case something goes wrong.
Day 39 – Sunday 31 July – Poprad-Bratislava (SK)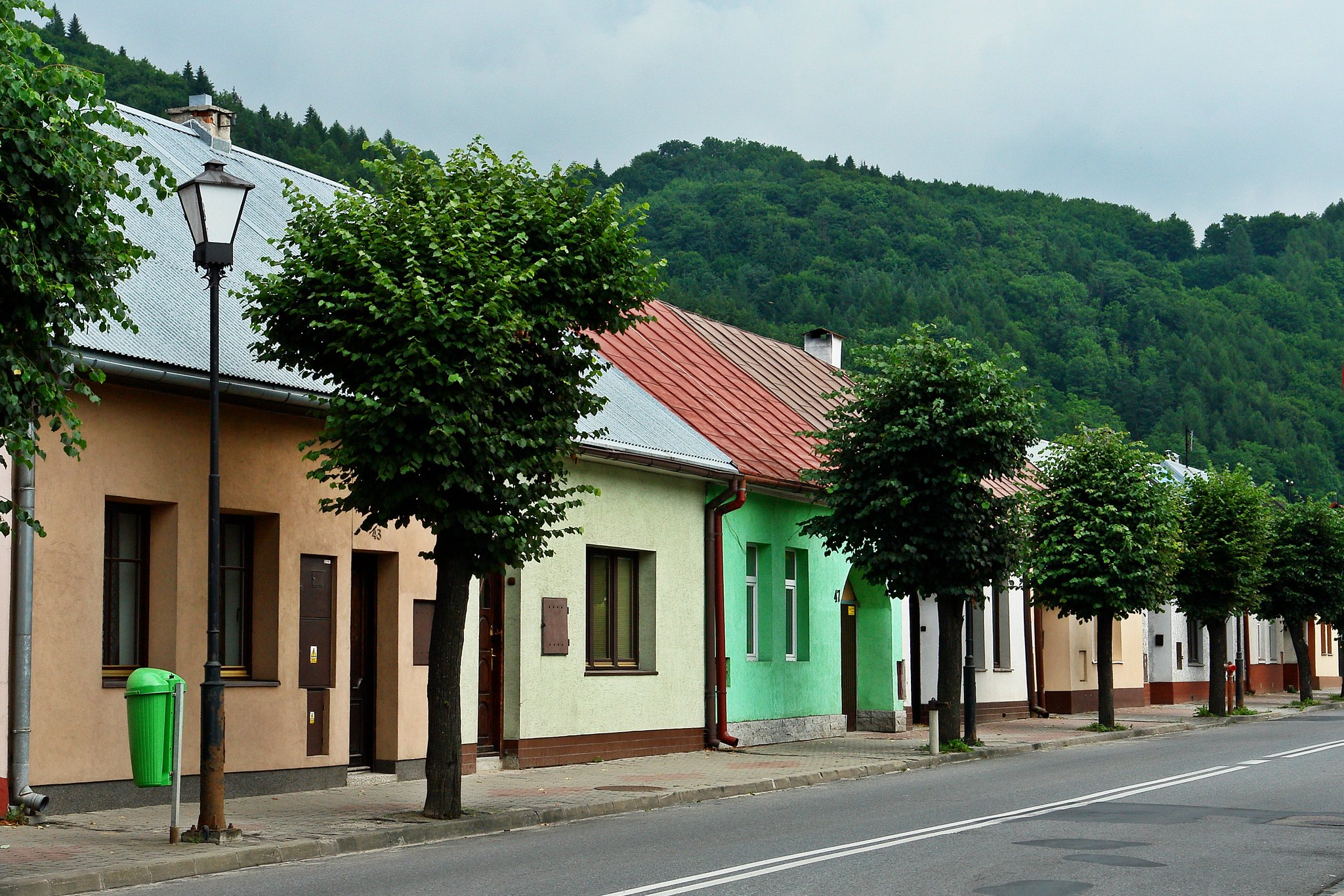 This day starts and ends in Slovakia, but routes into Poland, Czechia and Austria along the way! There are only two cross border lines between Slovakia and Poland, and despite it being a Trans European Network corridor, the one from Poprad to Muszyna (PL) only has 2 trains a day at weekends in the summertime! That is an insanely minimal cross border service! A local train from Muszyna will take me to Tarnow (PL) from where I can take a EuroCity service via Kraków (PL) to Bohumín (CZ). This is a border with good local services and good long distance services. I will then cross eastern Czechia and enter Austria at Breclav – a border with excellent long distance and good local services to Austria. In Wien I will change trains, and route via Marchegg (AT) to Bratislava. This border has very good local services and some long distance services.
Night in Bratislava.
Day 40 – Monday 1 August – Bratislava-Berlin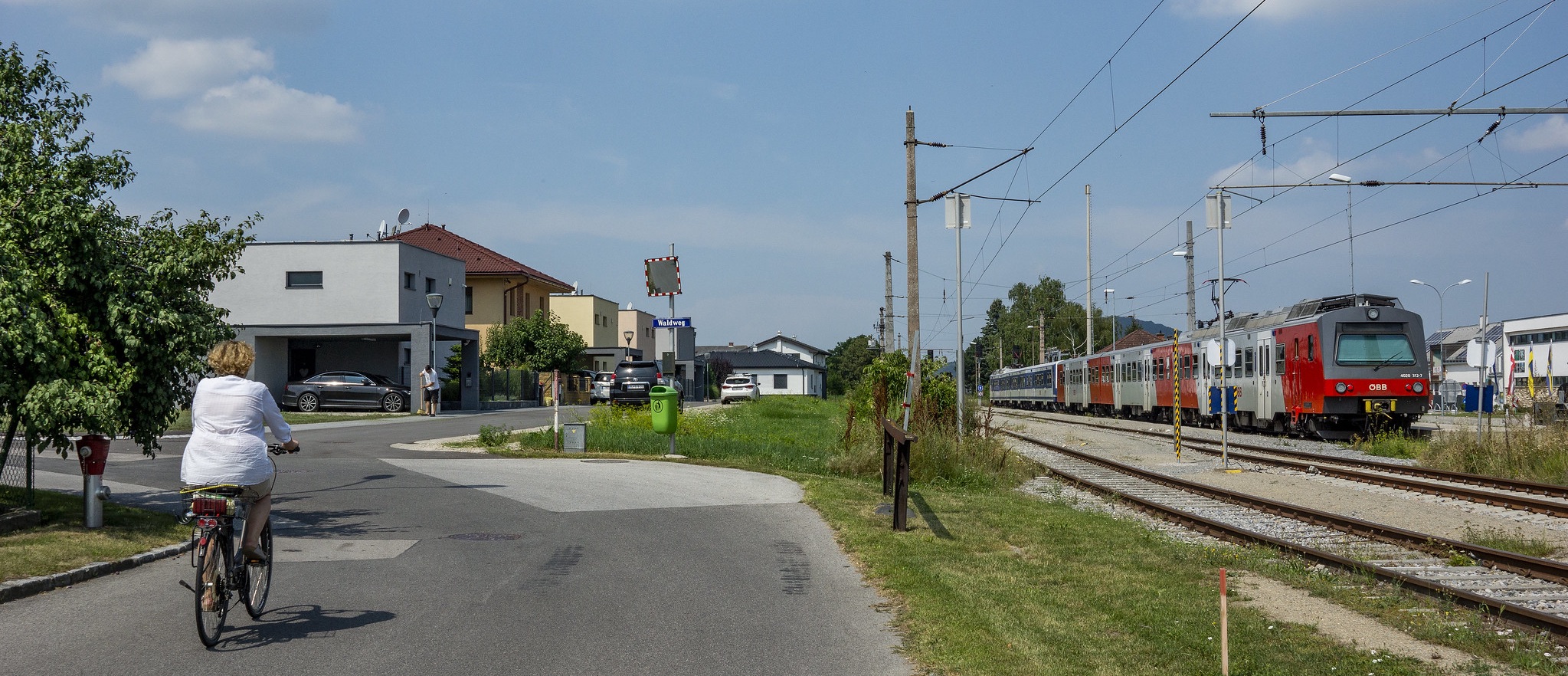 The day will start with a meeting with activists, and then a quick hop on the bike across the Danube and into Austria to Wolfsthal (AT) – from here to Bratislava Petržalka is a missing link between Wien and Bratislava. It is one that Cramer investigated, but one with little prospect of improvement soon – as two other lines between the Austrian and Slovakian capitals have been attracting the investment.
It's then back to Bratislava main station, and onto the EuroCity train to Kolín (CZ), entering Czechia at Breclav, a border with good long distance and poor local services from Slovakia.
I will then take regional trains via Stara Paka (CZ), Liberec (CZ), Zittau (DE) and Cottbus (DE) – and the route takes me CZ-PL (once), PL-DE (3 times) and DE-PL (twice) – so that's 7 border crossings in 1 day! All of these later border crossings have good local train connections, but no long distance traffic.
And then if I manage all of that I will be home in Berlin!
Rejected Suggestions
Some of the ideas put forward for this trip have proven impossible to include.
The one that I am sad to miss is the former railway line that is now a cycle path between Tarvisio (IT) and Jesenice (SI) – Marco Bereth sent me some wonderful pictures of it here. The problem however is that trains München-Salzburg-Villach-Udine are partially re-routed due to engineering works in July – and I cannot manage to get to Tarvisio and Gorizia on the same day as a result. And although the bicycle path looks wonderful, Gorizia – Nova Gorica is the politically more important one, so has to be retained.
The funniest suggestion was to use the cross border mining heritage train between Niederkorn ??  and Saulnes ??. You can find more about this one here. Sadly it only runs Sundays, and I am in Luxembourg on a Thursday! More pics here. There is also an extra cross border oddity, and the line is electrified!
Also a rail line that has 3 metres (yes, literally!) of track in Germany (from Nové Údolí in Czechia) might be amusing, but is not a viable connection to include here. Thanks Peter Papp for the suggestion though! More here.
I considered taking the Inlandsbanan between Östersund and Gällivare, but the timetable for it does not match trains arriving in Östersund from Storlien. So this had to be rejected.
That then is about all for now… This blog post will be amended and updated as my plans evolve!
Photo Rights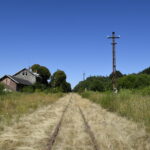 Stefan Ulrich Fischer
former Raeren station
July 1, 2018
CC BY-NC-ND 2.0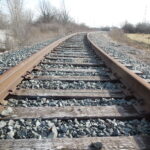 Counselman Collection
The Rail Less Traveled
January 21, 2017
CC BY-SA 2.0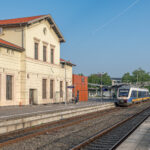 Rob Dammers
Kleve Bahnhof NWB Lint VT 648 421 Düsseldorf Hbf
July 18, 2020
CC BY 2.0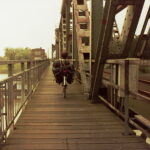 m66roepers
Friesenbrücke en ligfiets
June 25, 1997
CC BY 2.0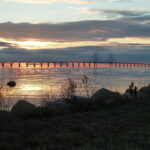 Karl Baron
Öresundsbron
October 17, 2010
CC BY 2.0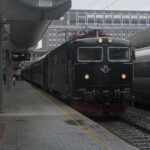 Phil Richards
11.09.19 Oslo Sentral Rc6 1414
September 11, 2019
CC BY-SA 2.0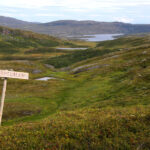 Guillaume Baviere
2018-07-31
July 31, 2018
CC BY-SA 2.0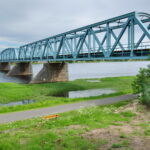 Niko Hörkkö
Railroad bridge over Tornionjoki
June 27, 2016
CC BY-NC-ND 2.0
Anita
Valga Train Station
July 4, 2015
CC BY-NC-ND 2.0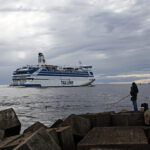 out0fwave
TALLINK
June 15, 2010
CC BY-SA 2.0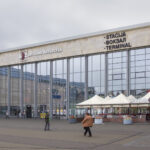 A.Davey
Riga Terminal
September 8, 2017
CC BY-NC-ND 2.0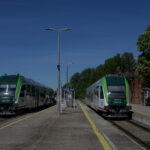 Phil Richards
07.05.18 Suwałki SA133-019 and SA133-011
May 7, 2018
CC BY-SA 2.0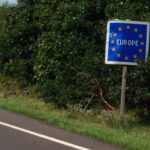 Will Bakker
Sarcasm?
August 2, 2009
CC BY-SA 2.0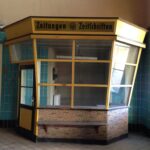 berlinistanbulexpress
Bahnhof Guben
May 25, 2014
CC BY 2.0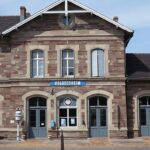 Bahnhof Volgelsheim
Patrick Kerber
4th May 2008
CC BY-SA 3.0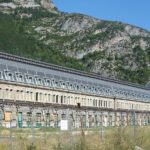 masia vilalta
L'estació de Canfranc
August 13, 2009
CC BY-NC 2.0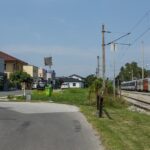 Albert Koch
S-Bahn to Vienna waiting for departure
July 28, 2018
CC BY-ND 2.0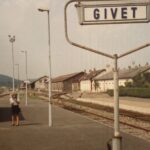 Givet Station
Photo from Twitter from Matt Perret
Used with permission
.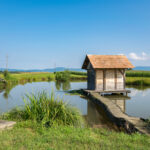 Uroš Novina
Pond at Griblje
July 27, 2018
CC BY 2.0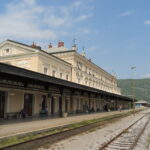 Patrick Müller
Nova Gorica
April 24, 2018
CC BY-NC-ND 2.0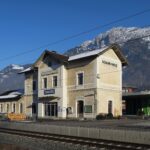 Kecko
ÖBB Station Schaan-Vaduz
February 13, 2015
CC BY 2.0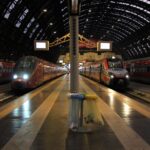 Pjedro22
Four in a row – Milano Centrale [IT]
September 26, 2019
CC BY-ND 2.0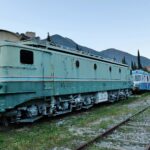 thierry llansades
Écomusée du haut-pays et des transports, Breil sur Roya
August 24, 2016
CC BY-NC-ND 2.0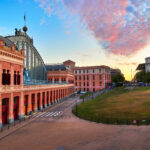 Deensel
Atocha Madrid
September 17, 2017
CC BY 2.0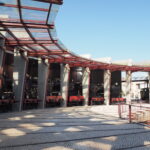 nigelmenzies
Roundhouse, Entrocamento
February 24, 2018
CC BY-NC-ND 2.0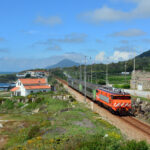 Nelso Silva
CP 2607
April 26, 2021
CC BY-SA 2.0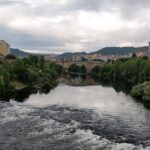 Mario Sánchez Prada
Ourense
June 22, 2019
CC BY-SA 2.0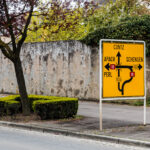 Manolo Gómez
Schengen
April 16, 2017
CC BY 2.0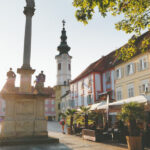 Romantik Hotel im Park
Altstadt von Bad Radkersburg
March 12, 2018
CC BY-NC 2.0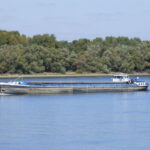 damian entwistle
Ruse – Danube barge (2)
October 7, 2018
CC BY-NC 2.0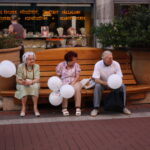 Mohamed Nanabhay
Szeged, Hungary
August 26, 2008
CC BY 2.0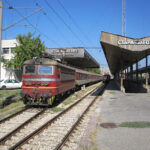 Phil Richards
28.09.12 Stara Zagora 45153
September 28, 2012
CC BY-SA 2.0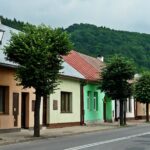 gibasianka
muszyna
July 6, 2009
CC BY 2.0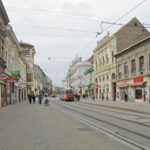 Hungarian Snow
downtown miskolc
October 19, 2009
CC BY-SA 2.0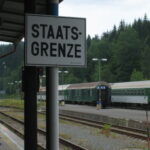 Wolfgang Stief
At the border
June 24, 2008
Public domain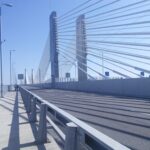 Maarten Sepp
brug Vidin-Calafat
May 19, 2017
CC BY-SA 2.0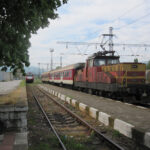 Phil Richards
21.04.10 Kulata 61004
April 21, 2010
CC BY-SA 2.0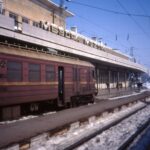 Sludge G
Мездра БДЖ страница. Mezdra station, Bulgaria Jan 1995
February 21, 2009
CC BY-SA 2.0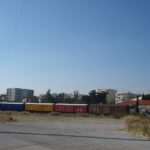 Dimitris Siskopoulos
Trains
October 11, 2009
CC BY-SA 2.0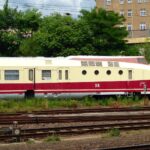 ian.dinmore
The VT 18.16
May 30, 2014
CC BY-NC 2.0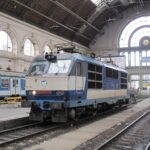 Phil Richards
08.05.11 Budapest Keleti pu. 350017
May 8, 2011
CC BY-SA 2.0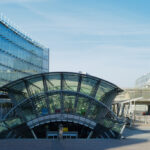 Paucal
Gare Bruxelles-Luxembourg
February 7, 2011
CC BY-NC-ND 2.0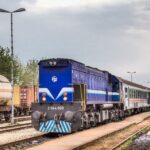 Schnitzel_bank
2044 008…ist mit einem Personenzug in Varaždin (11.April 2017)
April 11, 2017
Attribution-NoDerivs 2.0 Generic (CC BY-ND 2.0)
All other photos taken by Jon Worth, can be re-used under the same terms as the content on this blog.