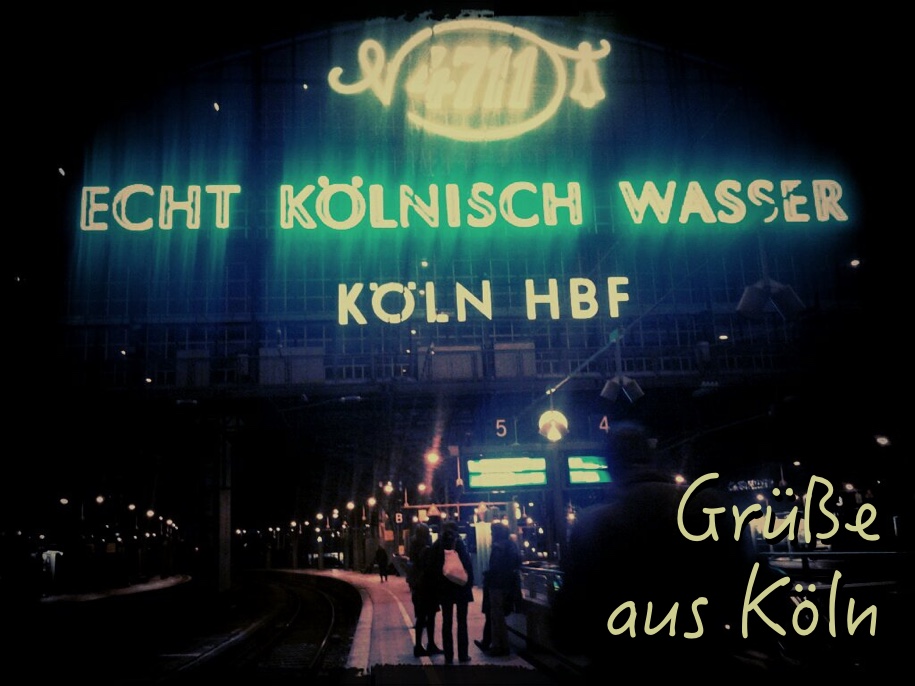 Dear Violeta,
It's only a week or so since I wrote the last postcard to you. That one didn't receive a response – perhaps you were too busy talking to the rail industry, rather than thinking of passengers' needs?
Anyway, today at Köln Hbf things went spectacularly wrong as happens so often, so I write once more. My Berlin – Köln ICE train had a technical issue at Hamm (Westfalen), meaning we had to be diverted via Dortmund and Essen, and ended up at Köln Messe-Deutz rather than Köln Hbf, and 30 minutes delayed.
I spoke to the DB train manager in the train to ask if he could ask the control centre to hold the ICE to Brussels just a few minutes so we, the dozen passengers from Berlin who needed the connection, could catch it in Köln. "The train will not wait, right?" were the exact words he used on the phone to the control centre. He did not even try to help us, the passengers. "It's above my level to ask a train to be held," he later told me, grumpily. A frail, elderly lady who spoke no German was brushed off by the train manager, and told she would just have to take the S-Bahn from Deutz to Hauptbahnhof like everyone else. "How do I do that?" was her not unreasonable reply. "Will we have the right to take the later Thalys?" asked another passenger? "How am I supposed to know," the train manager answered. "You'll have to ask at Köln station." Gee, thanks!
You see, Violeta, I can tolerate all kinds of technical issues, and I have also had to re-plan my way around strikes, but those I understand. But the lack of a little customer service, or a little flexibility for passengers really rankles.
Yet when we actually got to Deutz there was our ICE to Brussels, just not scheduled to stop there, but only at Hauptbahnhof. So through it went, slowly, without us on board. A little forward thinking from the staff of the railway would have allowed it to pause briefly there, and saved all of us hanging around for an hour awaiting the next train. Alternatively holding it literally 3 minutes at Hauptbahnhof would also have solved the issue.
Now, Violeta, this train trip cost me €74,20, single, and that's with a BahnCard25. I am paying for a supposedly premium service here, but a premium customer service damned certainly is not what I am getting! Ryanair offers an alternative for Berlin – Brussels trips, and I booked one last week for €10,19. Yes. 10 Euro. For a flight.
How does that make you feel, Violeta?
I suspect you don't actually know how much your flights cost you these days as you've a minion to do the booking for you. But let me tell you, it makes me feel kind of dirty. Or at least the amount of CO2 I'm going to be pumping out does. But customers are surely going to vote with their feet; if rail is unreliable and unfriendly, then people will go for the cheaper and faster option.
I am sure you, like the rail firms, will pay lip service to climate goals and green transport at the COP21 meeting in Paris. The UIC will stick on a few special trains and you can smile in front of them like the hypocrites did prior to Copenhagen. And then all will return to normal – where European railways will keep defending their national markets, and passengers on international routes will keep losing out.
Anyway, until next time, safe travels!
Jon
(Note: this is the latest in the series of Rail Postcards to the Transport Commissioner – formerly Siim Kallas, now Violeta Bulc. The whole series can be found here.)