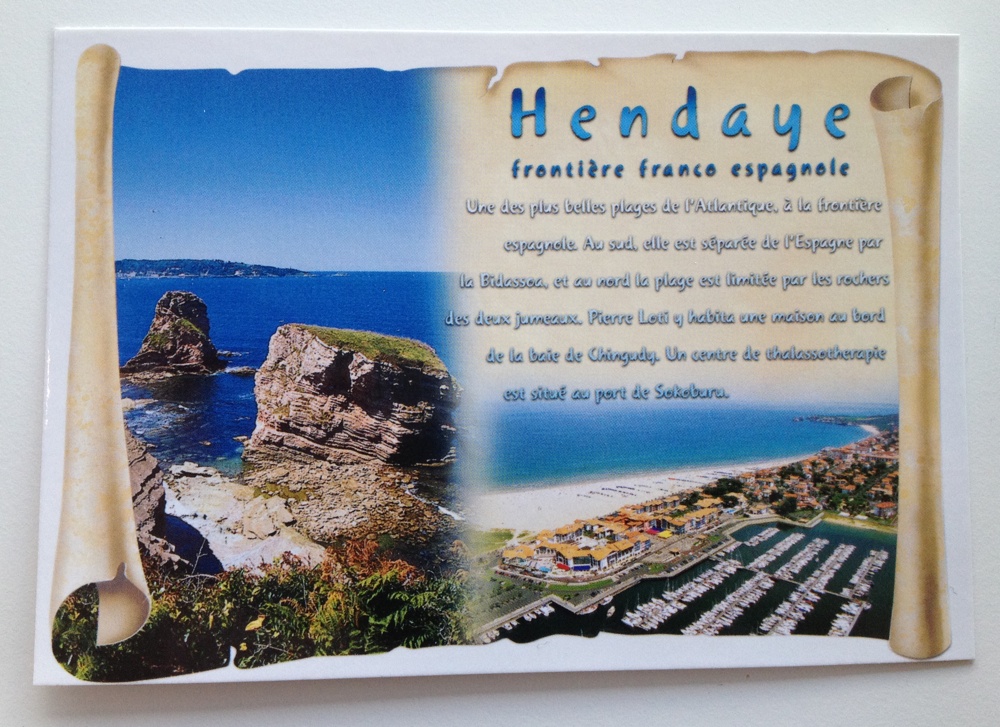 Dear Siim*,
Although we have never met, you seem familiar to me. I follow all your upbeat reports on Twitter about the bright future of European rail, and your great liberalisation plans, and investments in trans-European networks.
Well Siim, for me as a traveller, I'm not feeling it.
I am actually one of those people you are supposed to be trying to promote: a cross border rail traveller. So every time from now on that I cross a border on a train and it goes wrong, I'll be sending you a virtual postcard to let you know what happened. I somehow suspect you will be getting a few of these from me. Call it reports from 'real life' if you wish.
So Siim, today I am writing to you from Hendaye, on the border between France and Spain. I have time to write to you because I am not actually meant to be in Hendaye. But thanks to SNCF I am stranded here for more than three hours.
You see RENFE actually did a good job, getting me from Madrid to Hendaye on time. At 1351 local time. The problem is that there are engineering works north of here, so we need to take a bus, and SNCF choose to put the first rail replacement bus service on at… 1715.
Here waiting with me is an elderly Spanish lady, on the way to visit her son in Paris. I tried to help her, because I am that sort. She is going to be waiting around a draughty station for this time, and will eventually get to Paris at almost midnight. Yes, it might sound hard to believe, but there are no replacement buses between 1215 and 1715, and the train from Madrid arrives at 1351.
How does that make you feel, Siim? Could you look the old Spanish lady in the eye and tell her that EU-wide railway travel works? Try to justify to her why RENFE had not told her that there would be no connecting service in Hendaye? Or explain the brusqueness of the SNCF ticket office staff, telling her to just speak to the non-existent station manager to get a justification for the poor timetabling?
Because you know what will happen next time Siim: she will fly. Is that right?
Anyway, until the next time, travel safely.
* Siim Kallas is the European Commissioner for Transport. More about him here, and on Twitter here.
POSTSCRIPT:
I did write this in Hendaye, but am now uploading it in Bayonne. Little did I know the chaos that would then follow. The 1715 bus was of course packed, so 5 passengers were turfed off and had to wait for the next bus. The bus driver then got lost leaving Hendaye, and had to ask passengers for assistance. Then the bus got stuck in traffic, so the driver started to drive like a maniac, and almost knocked down a man on a pedestrian crossing when arriving into Bayonne.
Of course no-one had thought of the timetable – a 1715 bus departure from Hendaye is just too tight to be sure to get the 1827 connecting TGV to Paris, especially when traffic is heavy. So the TGV actually had to wait in Bayonne for the bus, and all the passengers – including the elderly Spanish lady mentioned above – had to rush for the train.
The SNCF staff at Bayonne of course just stood there, even after I suggested to one that he should help unload the bags from the bus. I some of it instead. I then complained to another member of staff that the arrangements were inadequate, and that there should be more buses, and one at least 30 minutes earlier. "Mais le weekend il n'y a plus de trains que ça!" Well, no, actually, that's a lie, SNCF man. Here are the trains for next Saturday – there is at least a 1627 departure from Hendaye, and that was not covered by a bus. The clear message here: just don't even try to go this way by train at a weekend, even if the trains work… And this is one of two routes in and out of Spain. I despair.