Today I made a rather unusual trip to Berlin Hbf – I was not actually departing on a train anywhere! Instead the purpose of my trip was to a meeting for some media work – I will post more about that in due course.
But the trip gave me the opportunity to examine the bike parking at Berlin's main station. As Amsterdam Centraal has just opened a massive new bike parking space, and Utrecht has already set a standard for this, the rather grotty outdoor bike parking at Berlin Hbf looks like this: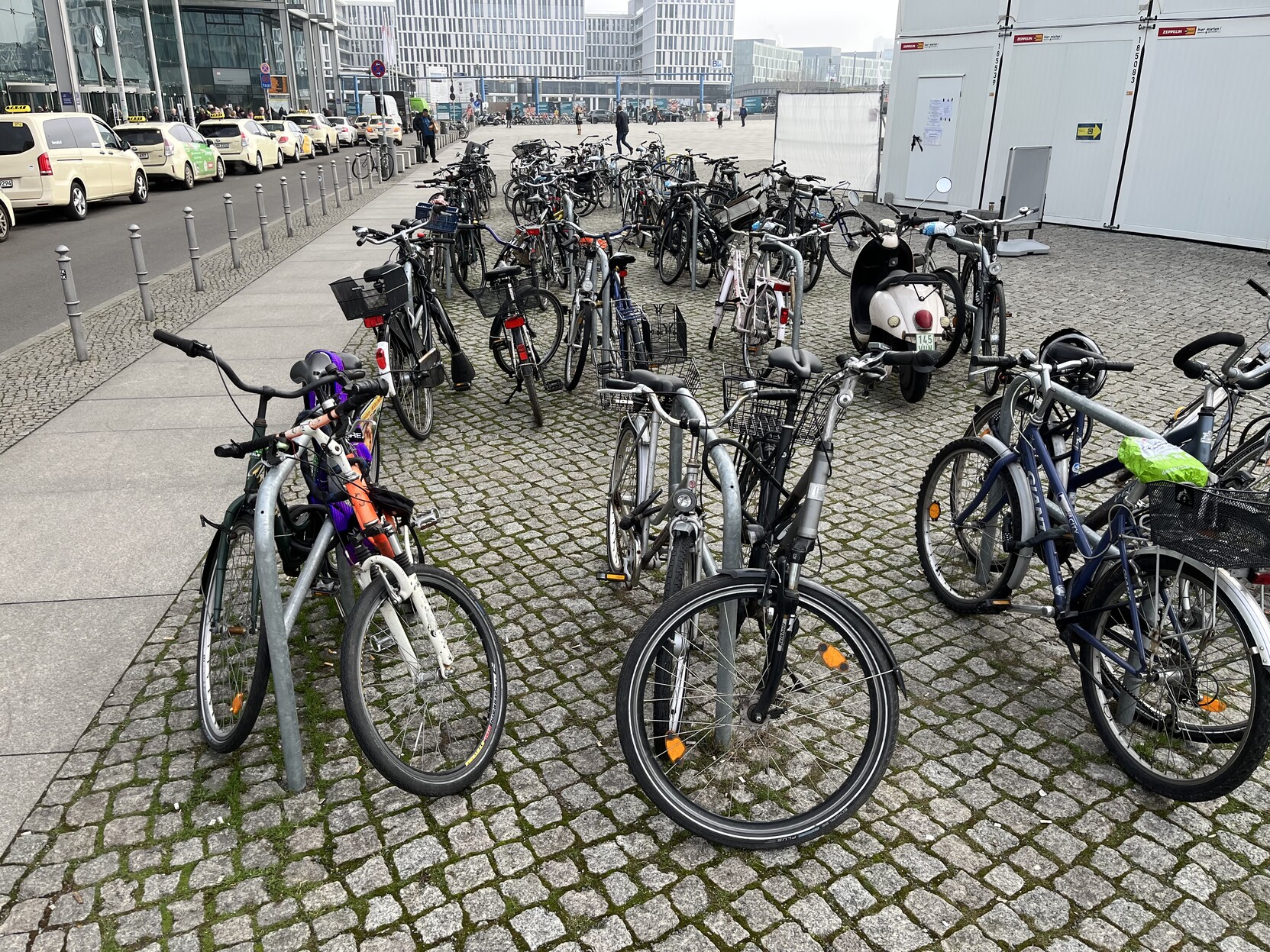 Open to the elements. And I would never leave my bike there overnight.
Compare this to the underground car parking: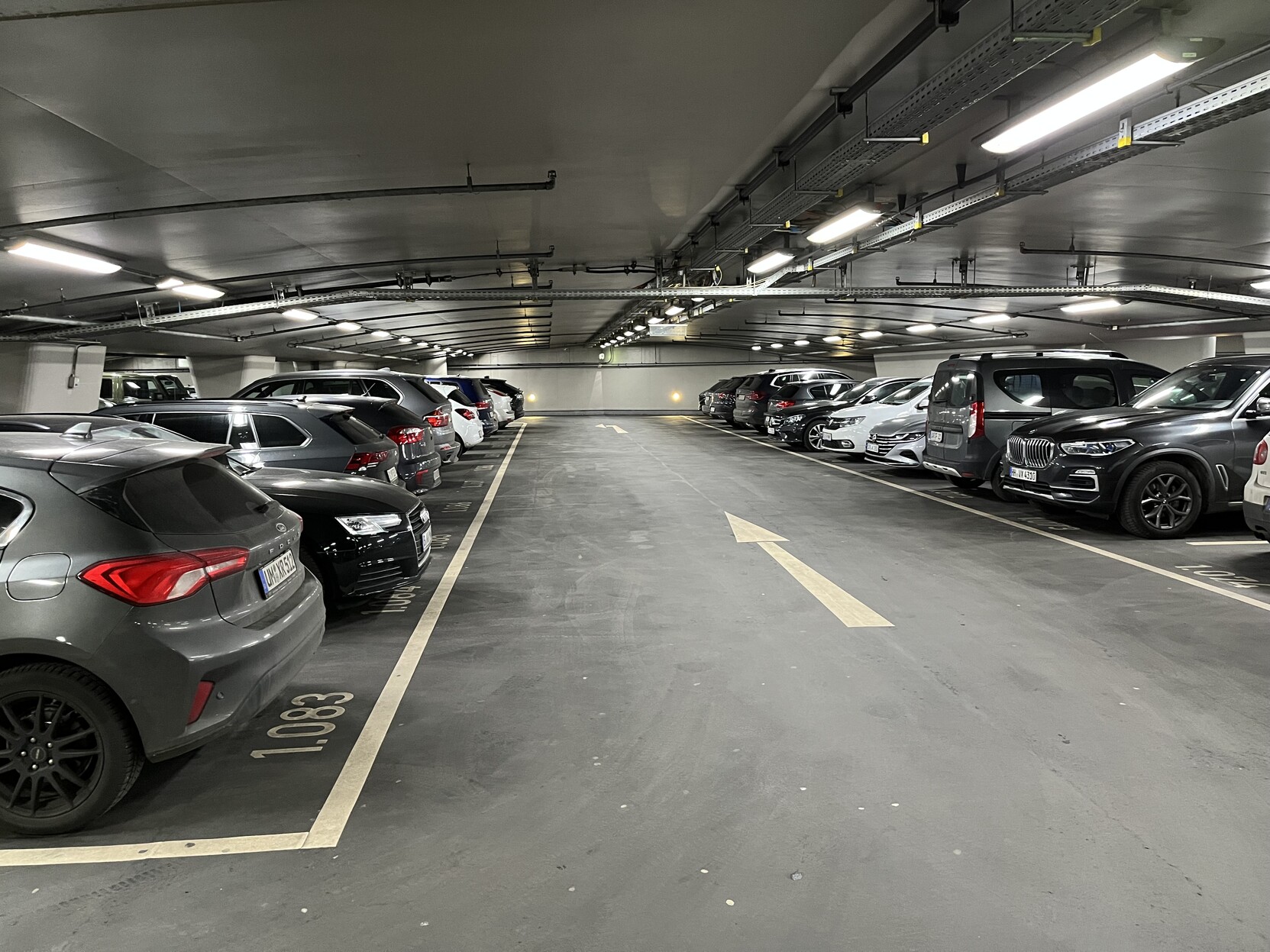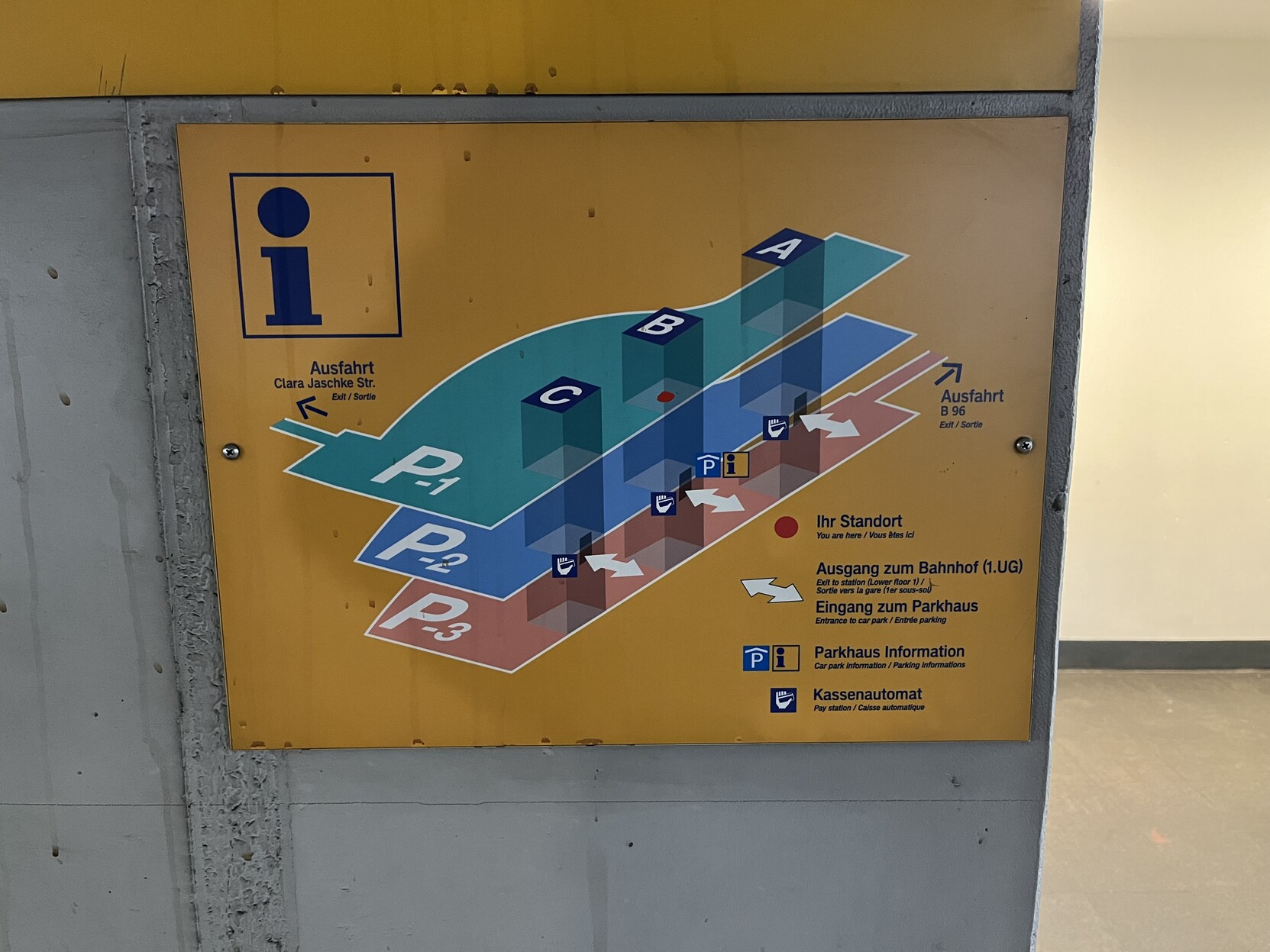 I asked at the information desk if I would be allowed to leave a bike anywhere here. "Nein" was the answer.
Later at the meeting I was attending the discussion turned to taking your bike on Deutsche Bahn trains. If bike parking at stations like Berlin Hbf is so lousy, no one is going to want to leave their bike there – so they will want to take their bike with them. Provide better parking at stations, and bike hire schemes at destination stations – as the Dutch do – and the problem of the lack of space for bikes on German long distance trains would largely be fixed, as the need to take your own bike with you would be reduced.