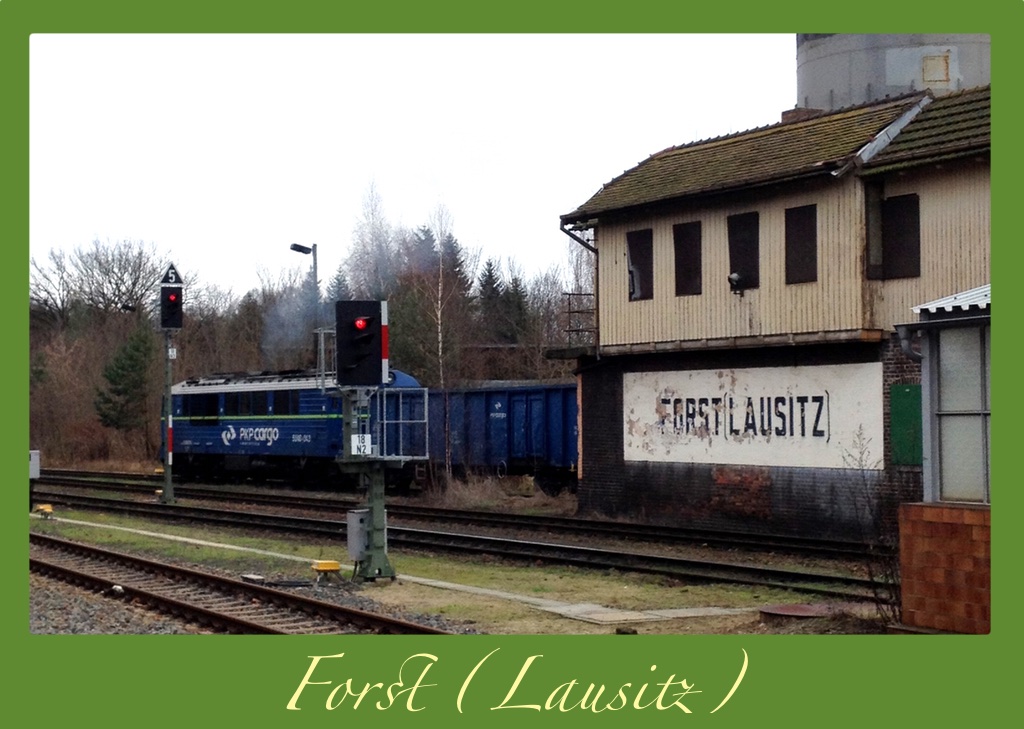 Dear Violeta*,
I'm a regular long distance rail traveller, and when things used to go wrong with EU-wide rail I would write postcards here on my blog to your predecessor, Siim Kallas. You can find old postcards from Hendaye, Göteborg and Liège. This is my first postcard to you, but I fear it will be one of many.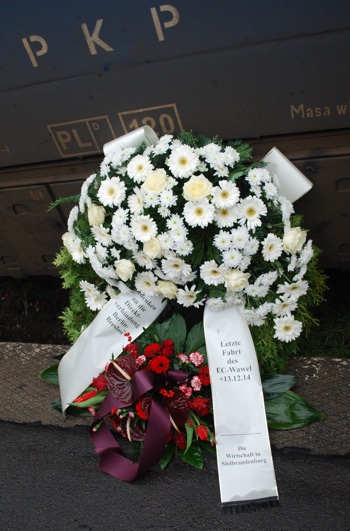 Today I was at Forst (Lausitz), on the German-Polish border. This was a sad, and very special trip, for it was the very last ever departure of the EuroCity "Wawel" train between Berlin and Wrocław (Breslau). Trains have been running between those cities for 161 years, or about 50000 days, but today was the last one. A wreath was laid at the station in Cottbus to commemorate the final departure, and a saxophonist played a lonesome tune on the platform.
Berlin and Wrocław were, of course, previously in the same country, and indeed it took less than four hours between them in the 1930s. If today they were still in the same country I rather suspect the service between the two would not be axed.
How does that make you feel as the European Commissioner responsible for transport?
The EU is supposed to make Europe grow together, not apart. But now all the passengers on this connection will have is a poxy bus. I cannot imagine anyone ever laying a wreath to mourn the final departure of a bus.
The final train was, I suppose, fittingly depressing. Two carriages were missing from the train, and the heating and doors were broken on one of the other carriages. The train left Berlin 15 minutes late.
European rail of course cannot go on like this – if rail is to be viable it needs to build on the joy and comfort of the train, and focus on passenger comfort. The bus that will replace the train has on board wifi, but very few EU-wide rail services do.
What, I wonder, are you doing about this as Commissioner?
Some low-cost changes to infrastructure could improve things a lot at the German-Poland border, as Michael Cramer MEP explains (PDF here) – have you made the case for this to Mr Juncker in for his €315bn investment package?
Anyway, until next time, have a good weekend and safe travels. There are people out there that want EU-wide rail to work, and we're hope you do too!
* – Violeta Bulc is European Commissioner for Transport. More about her here. Photos from the last trip on EuroCity Wawel can be found on Flickr here.