So you want to go to the only place in the world that still has the hammer and sickle on its flag? A largely unrecognised state? One with a statue of Lenin in front of its Parliament? And you want to do that in 2019? And you want to do that without needing a visa, and safely and easily in under two hours from a city with an international airport?
Go to Transnistria.
It is part of Moldova – the eastern sliver of that country – that after conflict in 1992, post-break up of the Soviet Union, sought to split from Moldova.
Its main city – Tiraspol – is less than 2 hours by either train or minibus from Chișinău, the capital of Moldova. You can also stop in Bender, a smaller town in Transnistria with a fortress, on the way.
This guide by Julia Hammond and this by Wanderlust helped me plan my trip, and this blog post builds on those posts. There are all-inclusive coach tours from Chișinău (but those cost $100 or more) – this is how to do it independently. Just be aware that diplomatic assistance cannot be offered in Transnistria, so try to avoid getting yourself in trouble. But anyway, here's how to do it!
Before you go
If you have an EU country mobile phone contract, roaming in Moldova is likely to cost you a lot. There are a few public wifi hotspots in Tiraspol, but wifi is not as prevalent as in Chișinău, so do a little bit of preparation. Same as for my Central Asia guide – make sure you have maps.me (with Moldova downloaded) and Yandex Translate (with Russian offline translation files downloaded) before you depart. The camera function on the latter helps decipher Cyrillic as well – pretty much all signage is in Cyrillic in Transnistria and Russian will get you further than Romanian will. App download links: maps.me (iOS, Android) and Yandex Translate (iOS, Android).
How to get to Tiraspol from Chișinău
You have two options – either a minibus or a train. I took a minibus to Tiraspol and the train back. Minibuses in Chișinău depart from Gara Centrala, just behind the central market (Piata Centrala). Note that some minibuses depart from on the street there, but I found the Tiraspol buses inside the main part of the station, at stop number 13. Trains depart from the Chișinău main railway station – this is quite a walk from the city centre, so you might need to take a trolley bus to get there (2 Lei, pay the attendant in the bus, and lines 4, 5, 8, 17 and 20 heading eastwards get you there). Trains and minibuses in Tiraspol depart from the the railway station – about 15 minutes on foot from all the main things you will want to see, and close to the Kvint distillery (see below).
The minibus to Tiraspol cost 37 Moldovan Lei, the train back 19.60 Transnistrian Ruble. As you can see from the picture of the train ticket below, the price of the train ticket is 21 Moldovan Lei if you buy it in Chișinău. For the minibus, pay the driver. For the train, buy the ticket at the ticket office – note that in Tiraspol this is not in the main hall, but in a side hall (signposts in English).
The minibuses are Mercedes 16 seaters that have seen better days. The train is a recently modernised diesel multiple unit (see pictures below) that – either due to bad track or bad suspension – offers a rather bumpy ride. Still much better than a bus though, even with 20 minutes of delay, icy cold air conditioning (none in the bus!) and wifi that did not work.
Take care with times of your departure – like a lot of things in Moldova, the minibuses do not run very late. The latest departure from Tiraspol I could find (on signs in the minibus I took) was 1845, although up until that point there are buses at least every half an hour.
There is one regular train a day – part of the international route 642CJ/642SH to Odessa in Ukraine – and the timetable in 2019 was as follows:
Chișinău D. 0705
Bender 2 A. 0803, D. 0806
Tiraspol A. 0821
Tiraspol A. 2105
Bender 2 A. 2119, D. 2122
Chișinău D. 2220

One some days there are additional, slower trains that run on the Chișinău-Moskva route. Check all the times on the Deutsche Bahn website here.
Border formalities to enter Transnistria
British citizens (and those from EU countries in general) do not need a visa to enter Transnistria, but unlike locals do need to complete border formalities. In a minibus this is at a border post just west of Bender, for the train it is done at Tiraspol or Bender station when arriving/departing. Top tip: border formalities for locals can be done in the minibus itself, but EU citizens have to get out and go to an office at the road checkpoint and get a small slip of paper (pic of this paper HERE) confirming their entrance into Transnistria that they have to give up when exiting. Proactively get out of the bus and go and get this! I did not, and my minibus driver was ready to leave without me while I went to the office! My passport was not stamped.
Money in Transnistria
You can get Transnistrian Rouble at exchanges on the spot in Tiraspol – there are 2 exchanges in the station, which is quite something given there are so few trains! Take care to change only as much as you need for your stay, as you will not be able to exchange it again when you return to Chișinău. Spare Rouble can be used to buy brandy (see below).
Exchange rates 21.6.2019 – put . in front of the MDL numbers!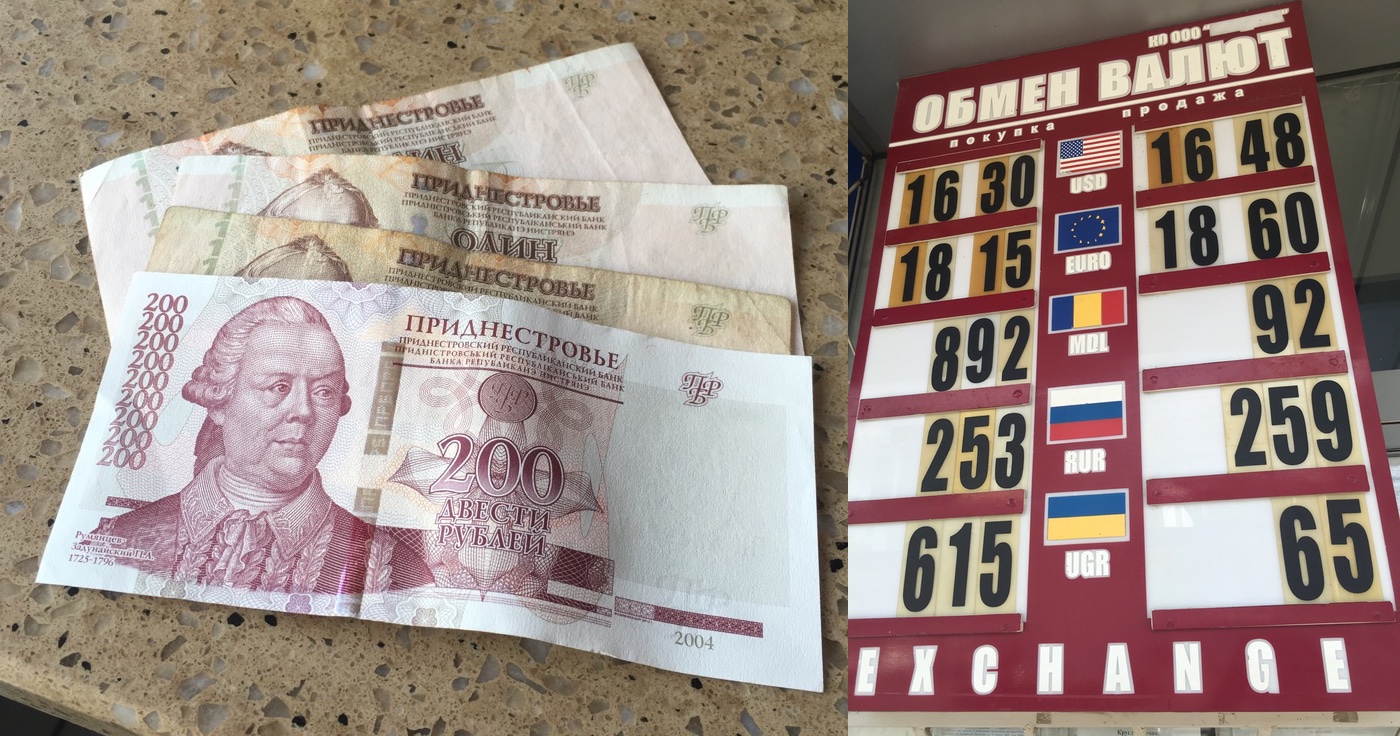 What is there to see and do?
Bear in mind that Tiraspol is not a massive place – it has only about 130000 inhabitants. It is not the grandest capital city you are ever going to go to! Highlights are the Lenin statue in front of the Parliament, the main strip (25 Oktyabrya Street) with the flags and crests, the war memorial with the tank, and plenty of pretty ugly Plattenbau as the Germans would call them – pre-fabricated concrete towers. Also note the Russian flags hanging alongside the Transnistria flags on all government buildings. There are a fair few Lada cars as well, some quite vintage. Photos of all of this are below.
The main thing to do is to visit the Kvint brandy distillery that occupies a whole block not too far from the railway station. I only stopped here to buy some of the brandy (a 5 year vintage that cost me 56 rouble – roughly €2.50! – and it's pretty good), but you can tour the distillery and do a tasting for $10 dollars – you need to email them or call them to book this, using the contact information at the bottom of the page here.
You can do all of this in a day easily, and actually an afternoon is probably enough.
If you want to see something else in Transnistria, try the fort in Bender as well – details of how to do that here. The fort is 2km from the bus station and 1km from Bender 2 station where the train stops (see above).
Photo Gallery – Tiraspol
25 Oktyabrya Street – flags, crests, statues
Parliament building and Lenin statue
War memorial
Kvint distillery
The Dniester river. It's pretty brown. But people do swim in it.
Miscellaneous other pictures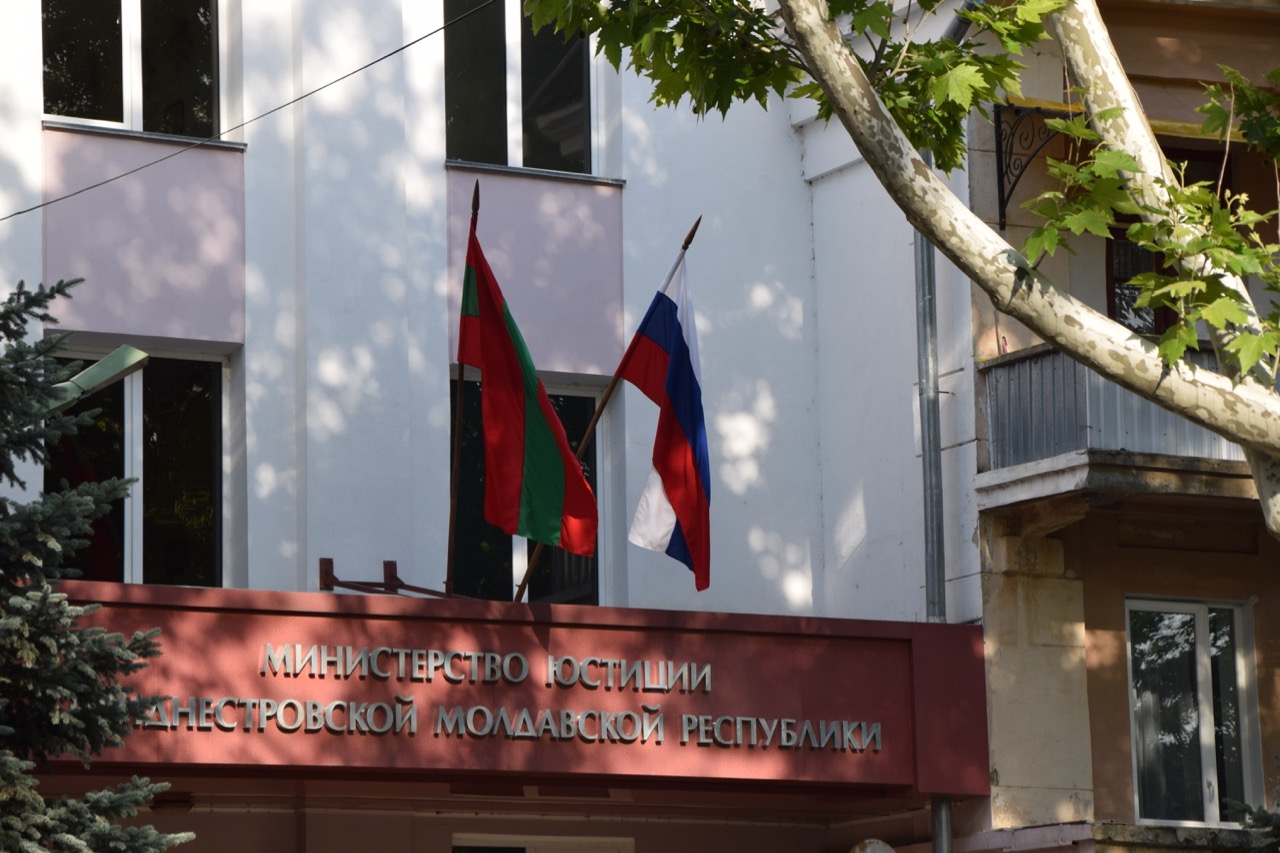 Wherever there is a Transnistria flag there is normally a Russian one too!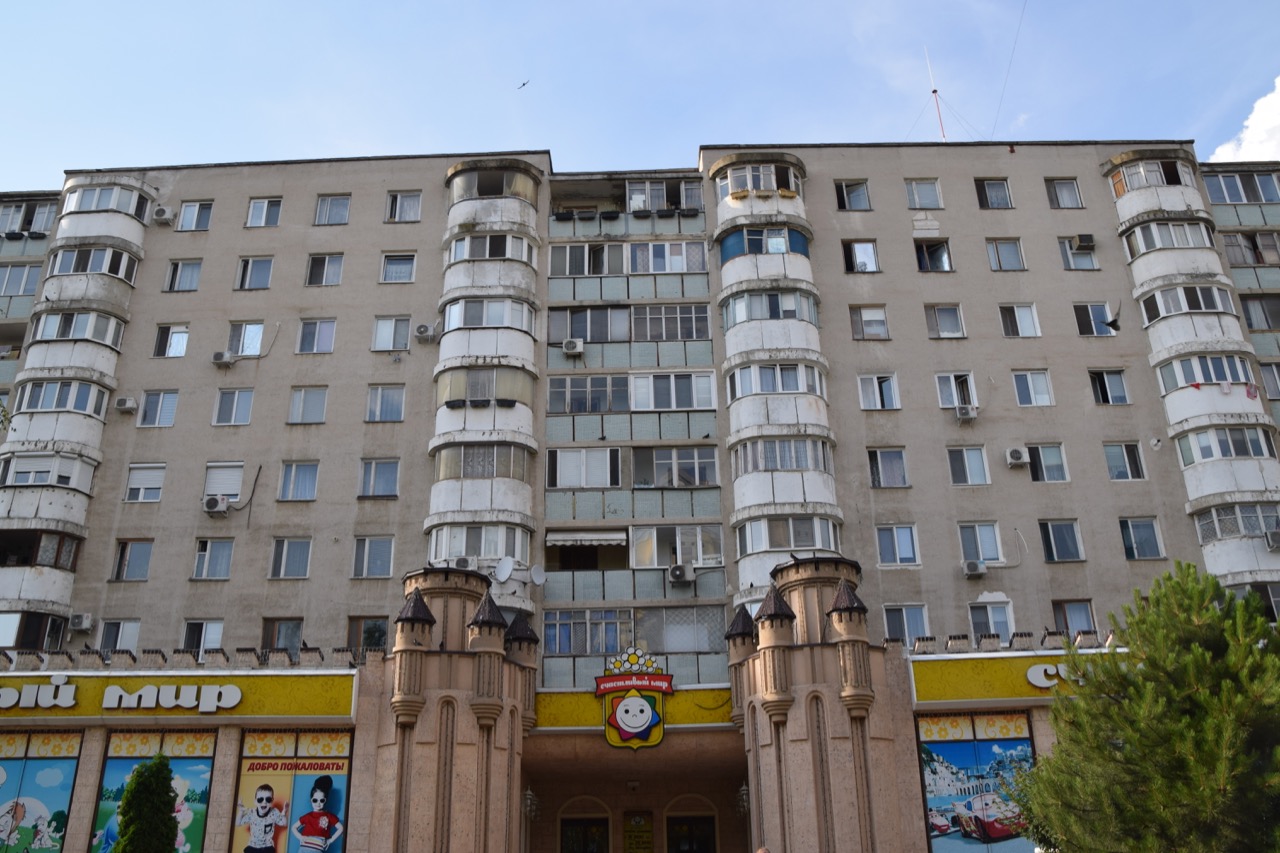 Nice Plattenbau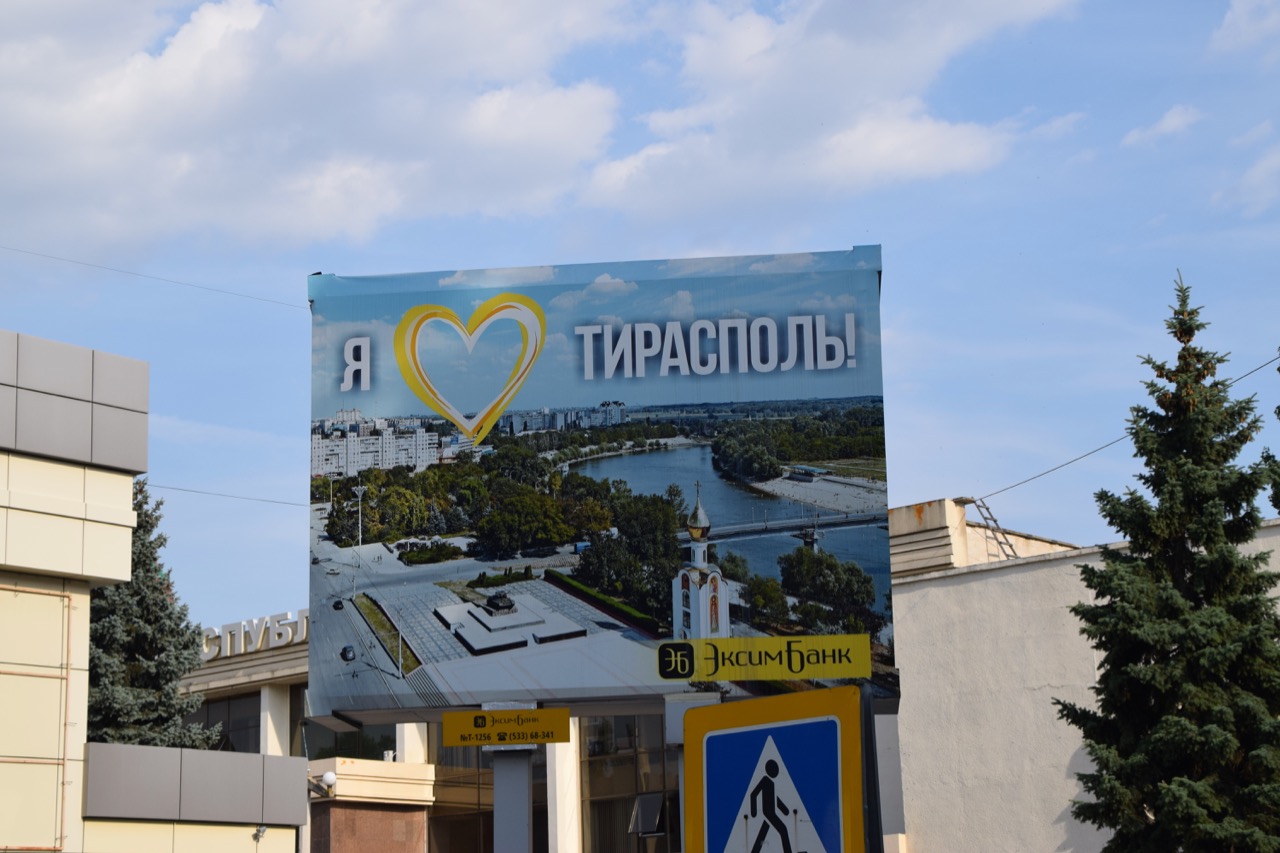 Who doesn't love Tiraspol?
Some of the cars are pretty vintage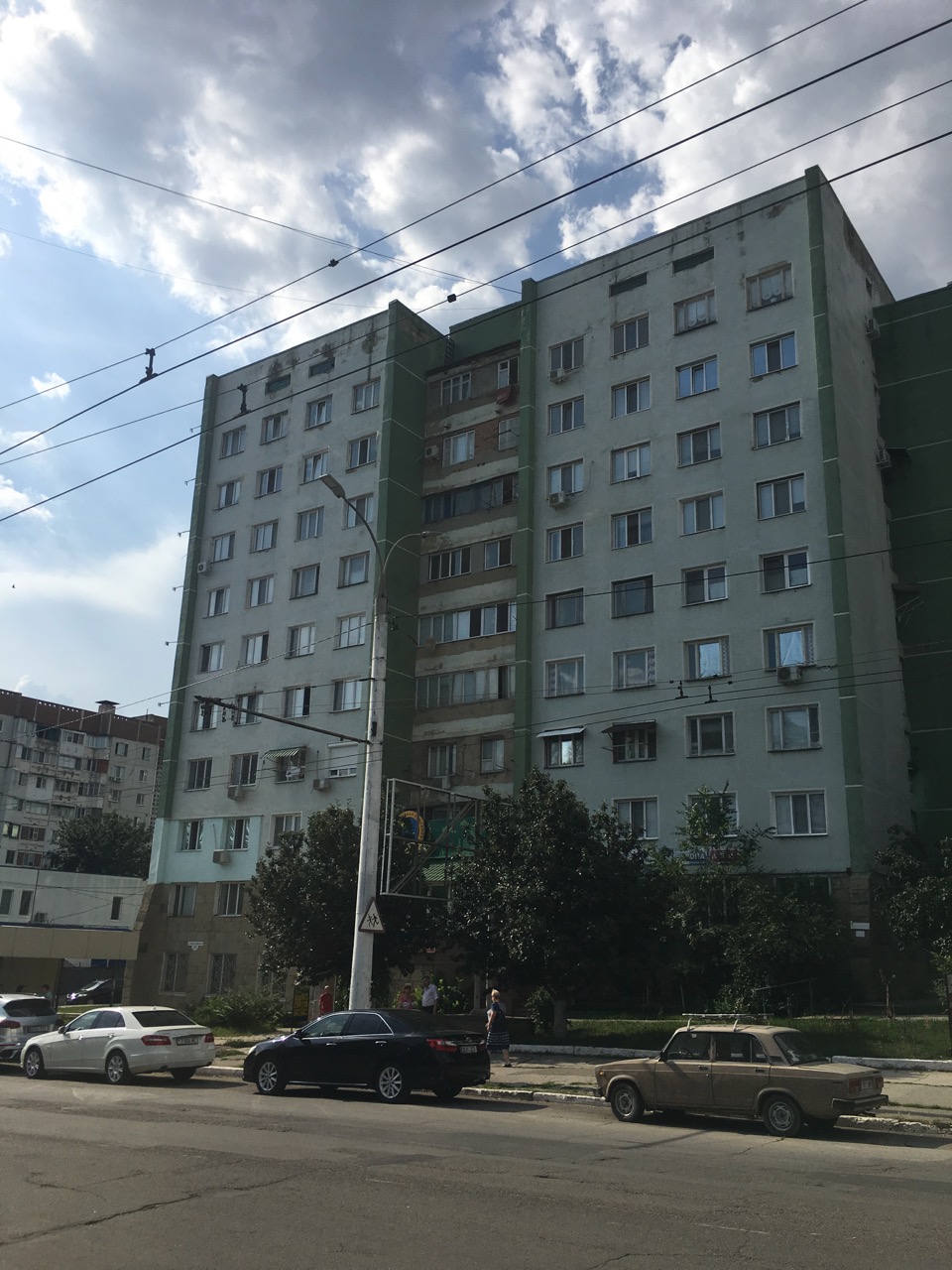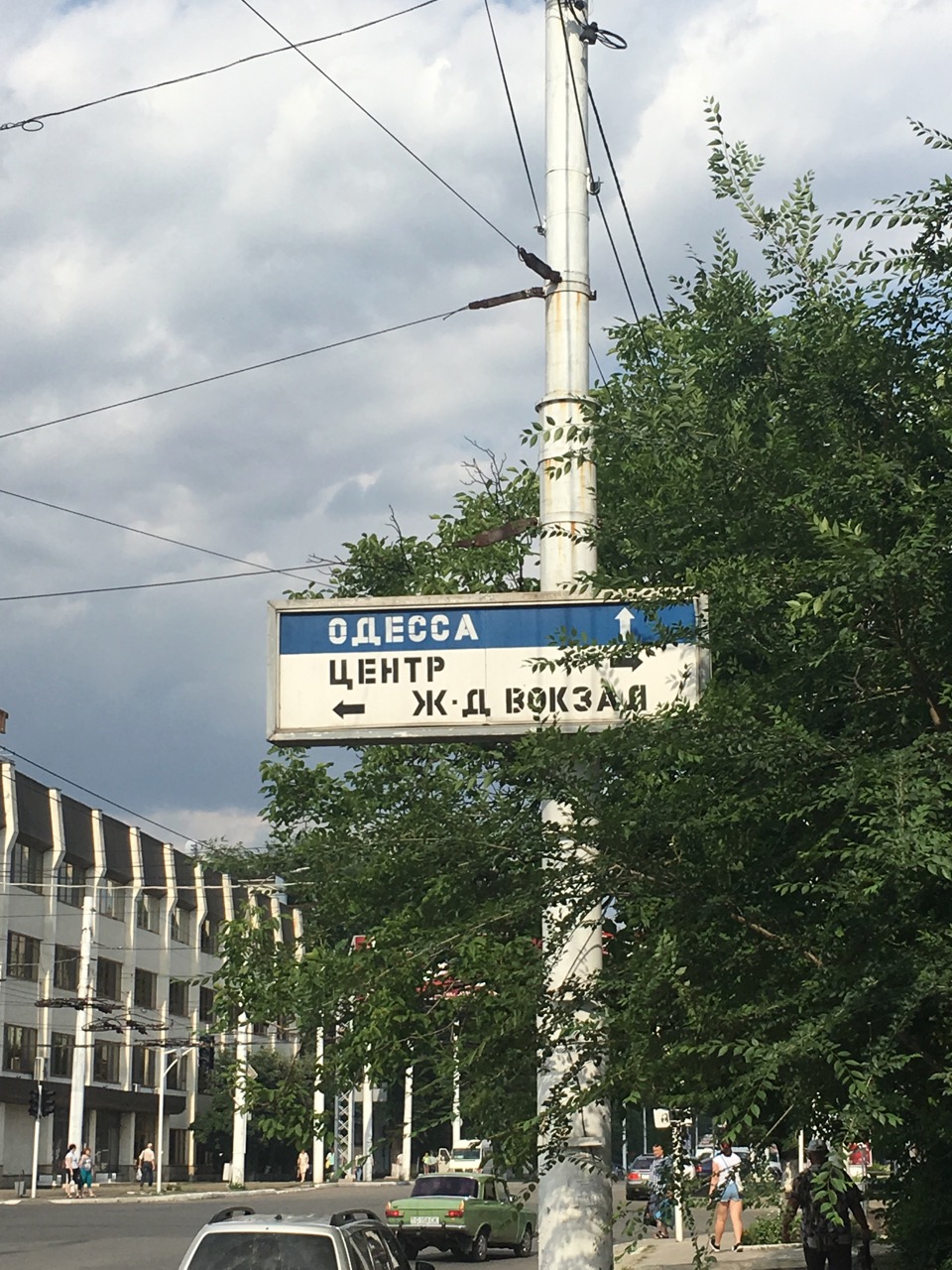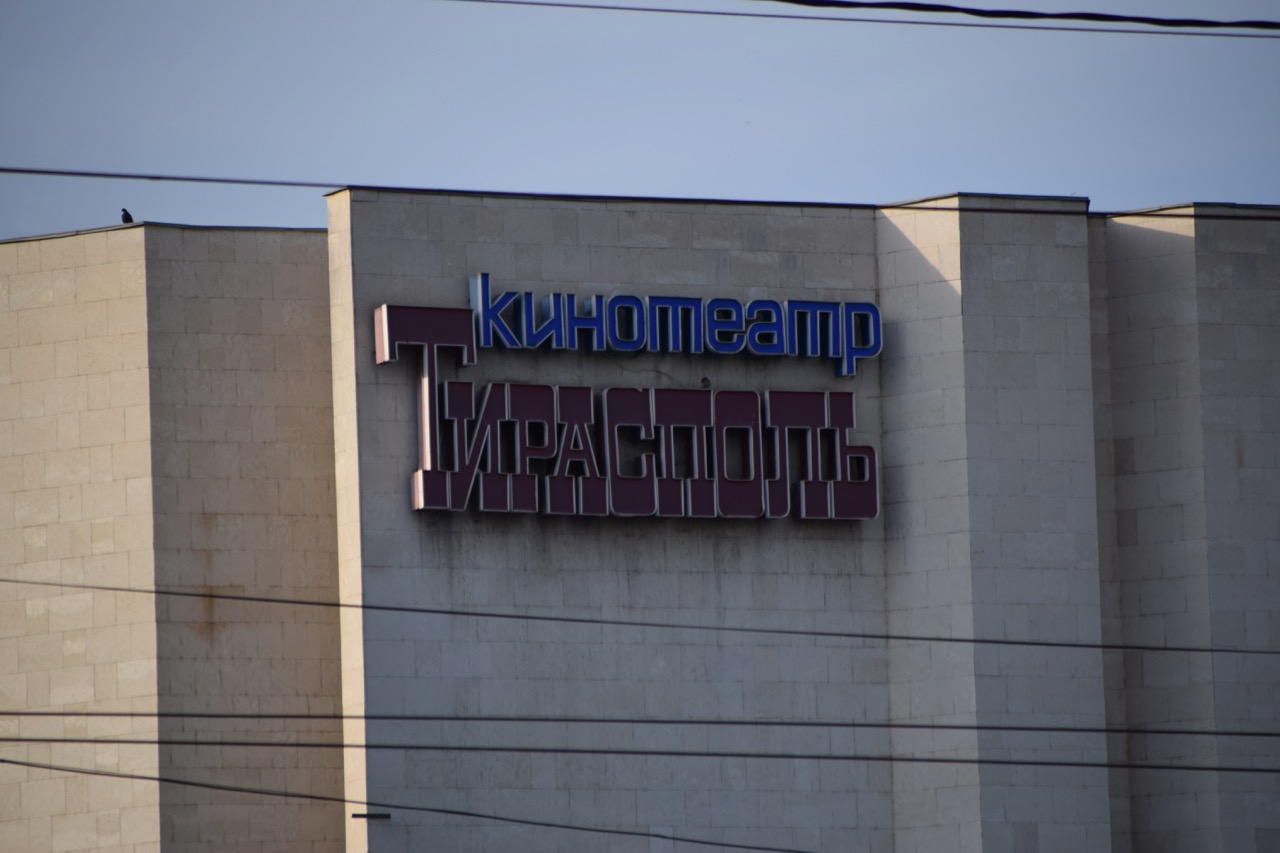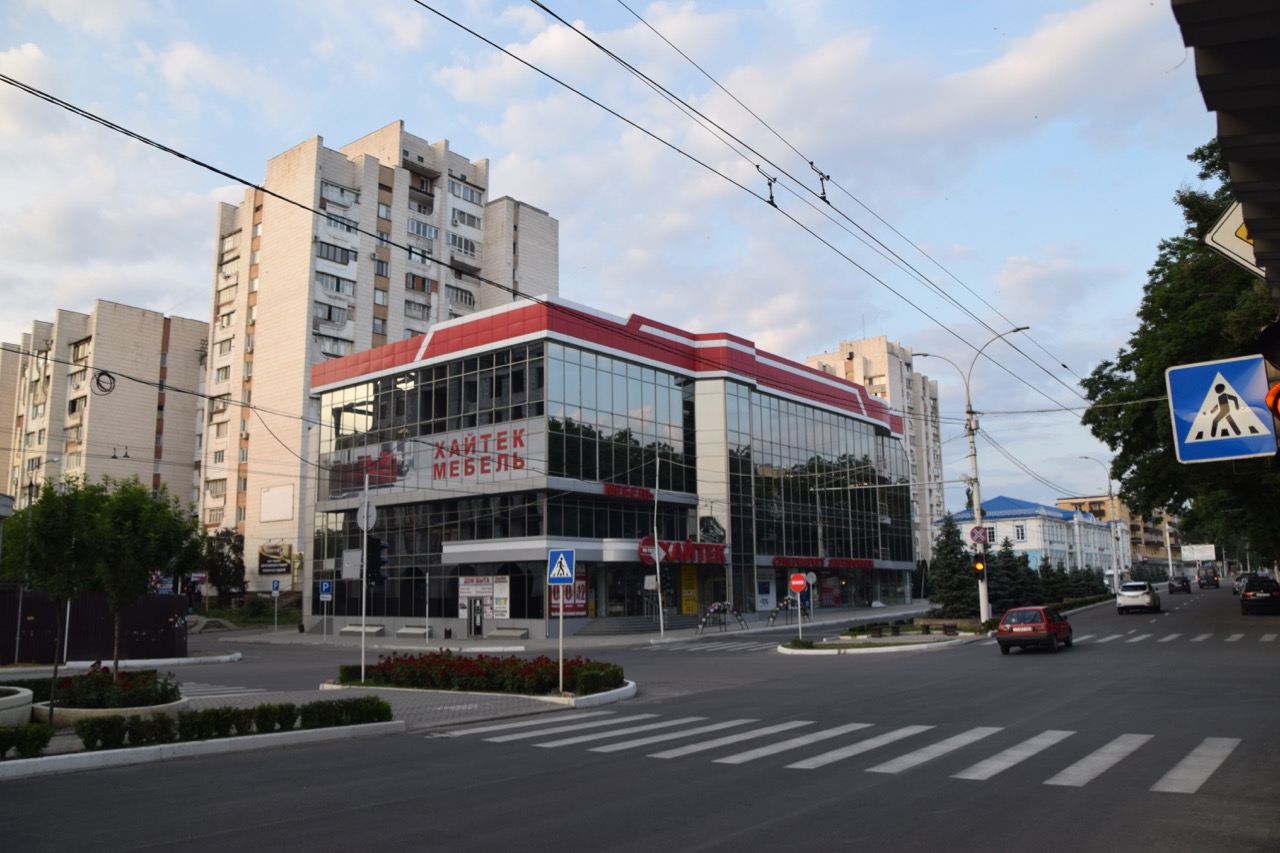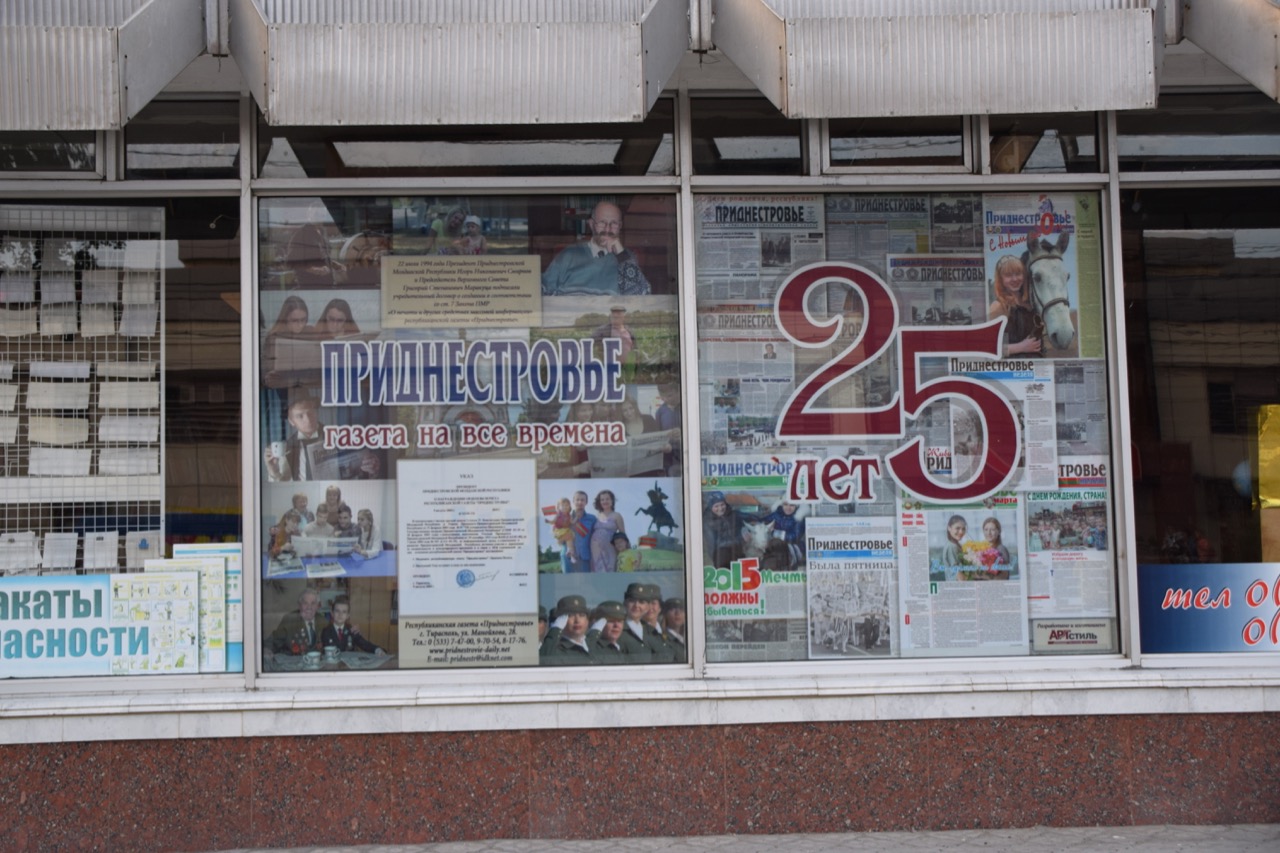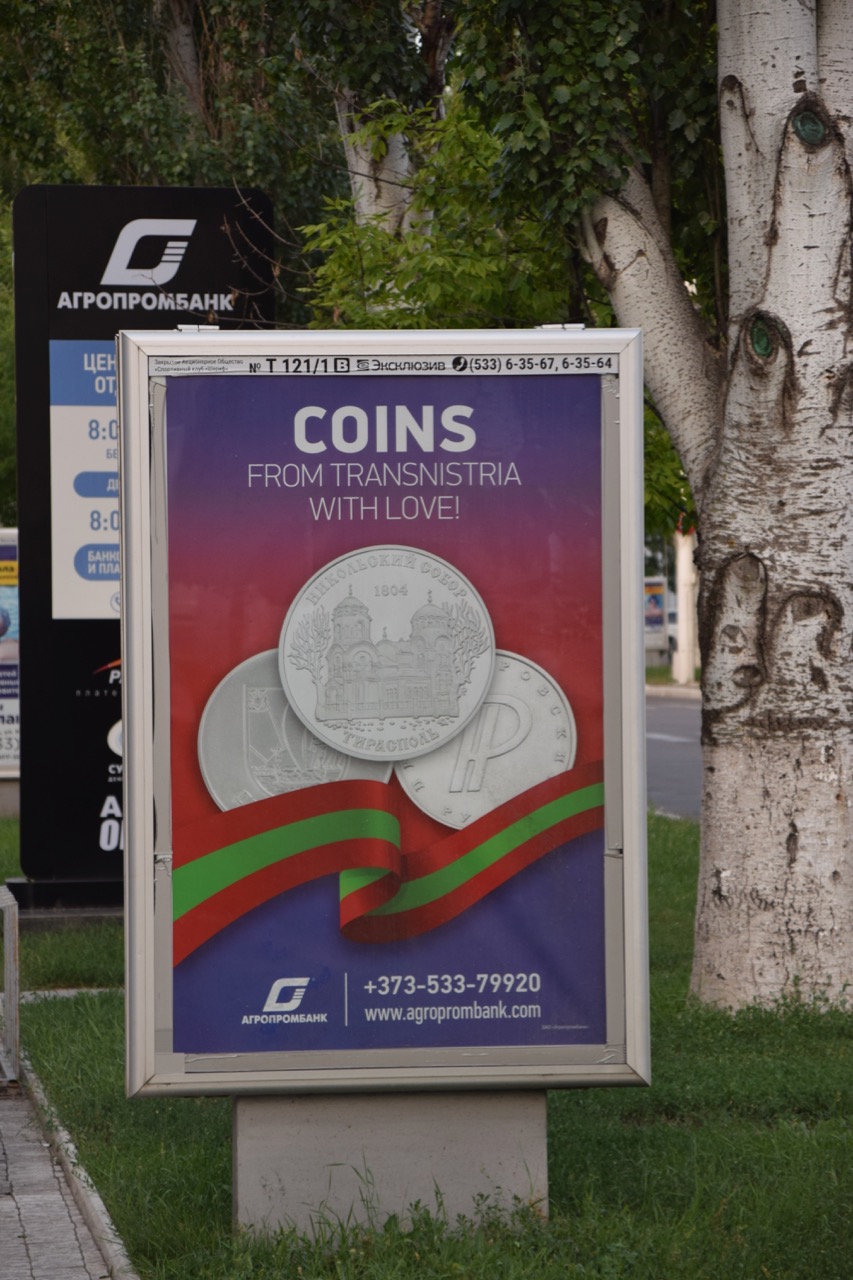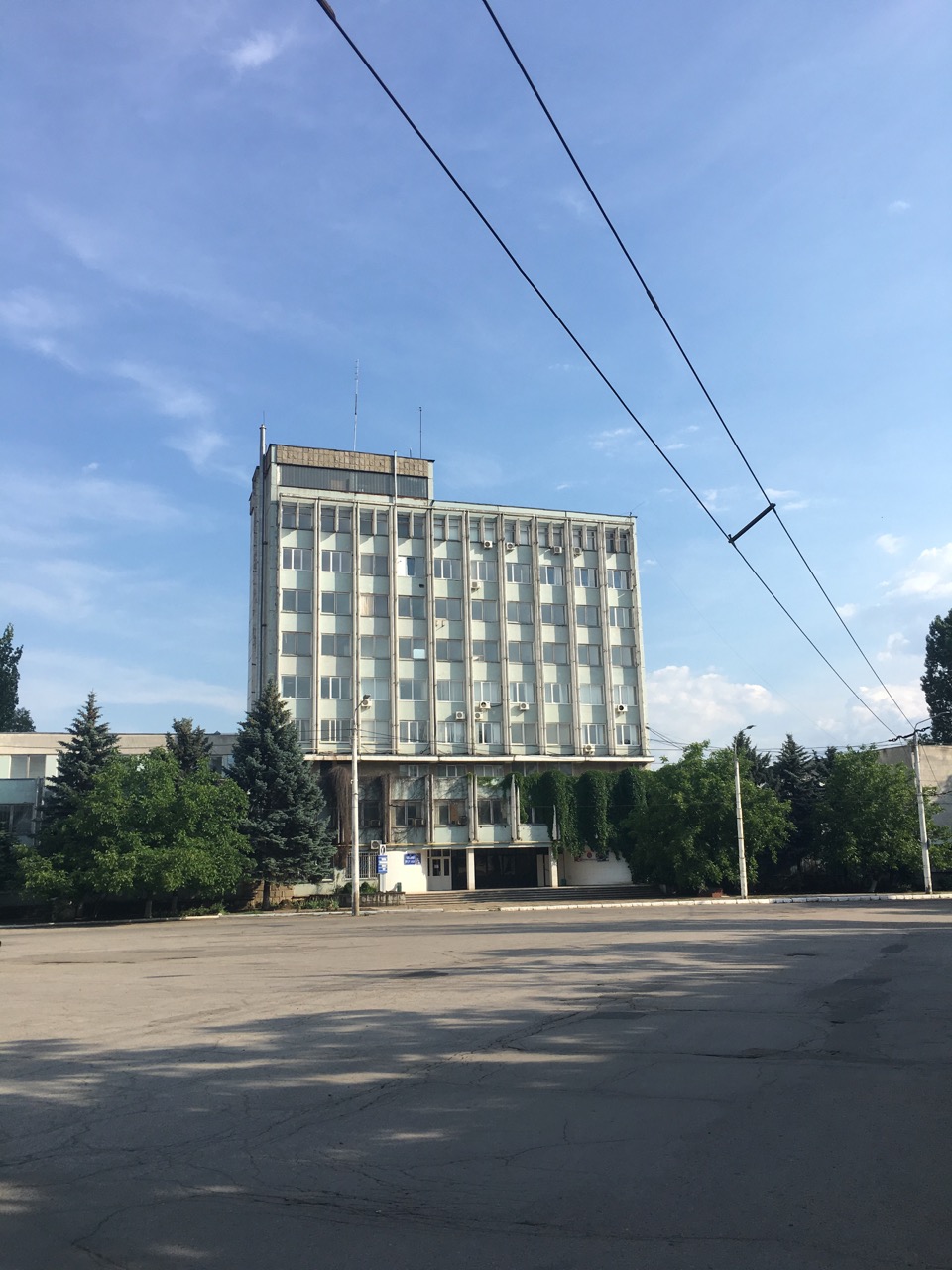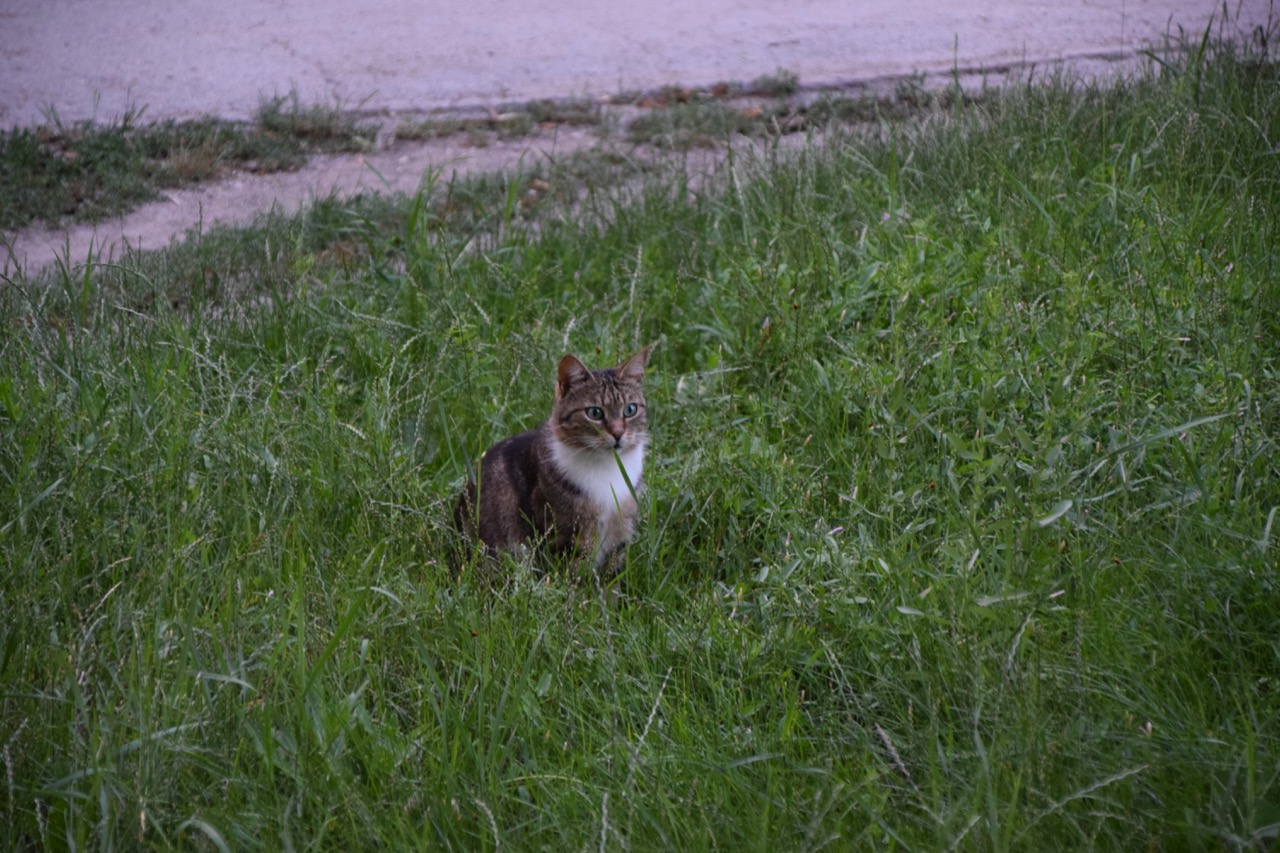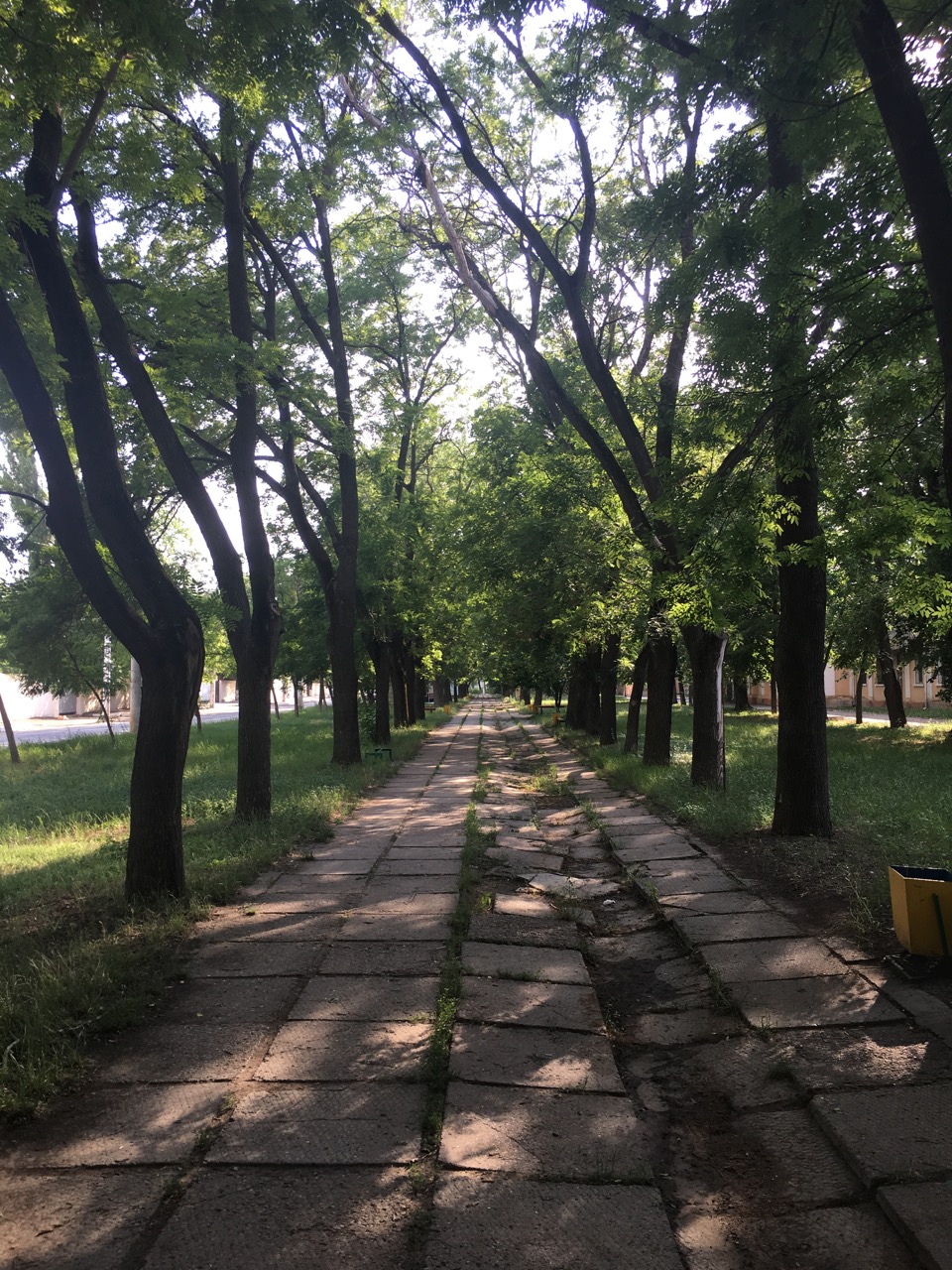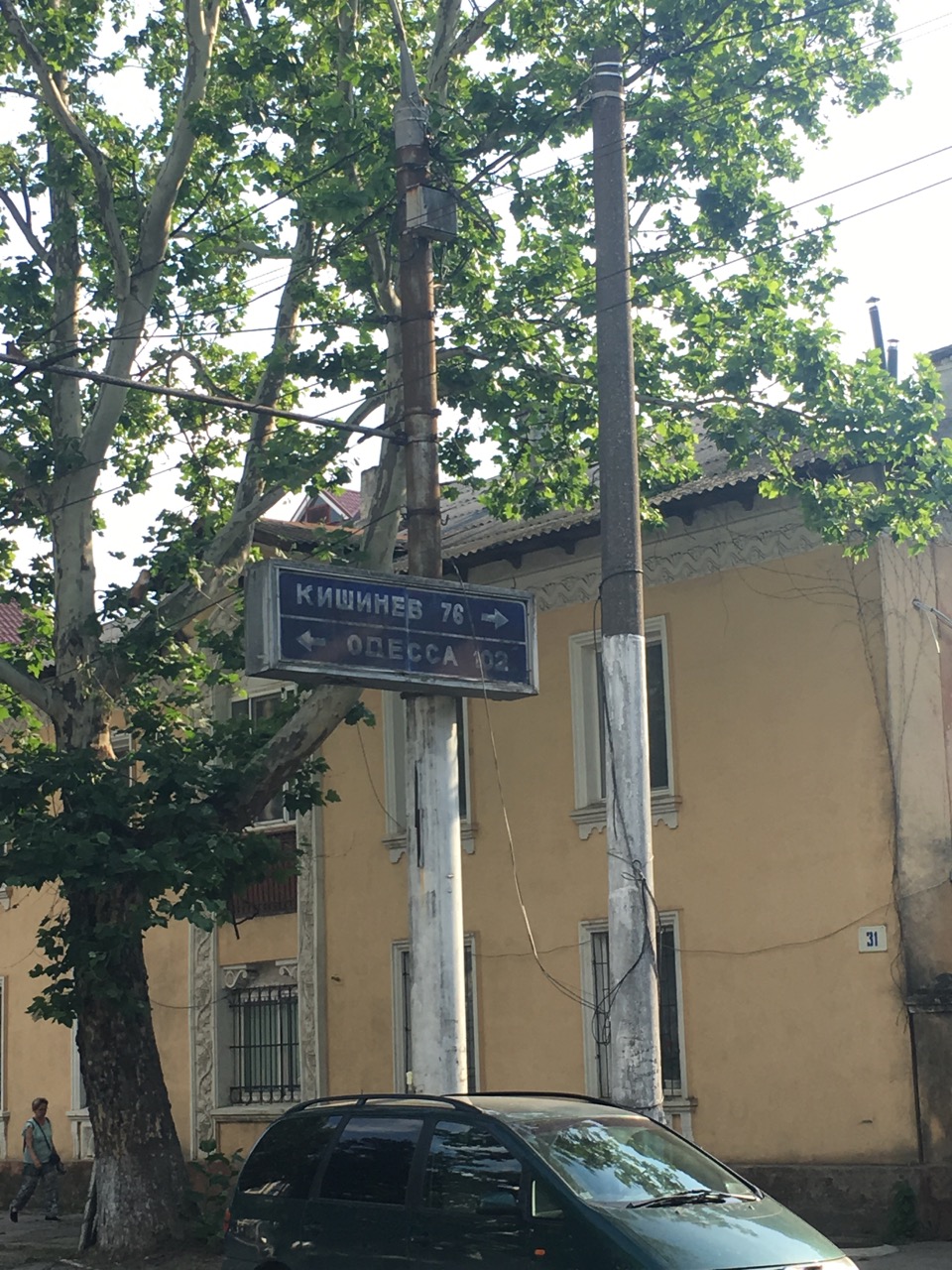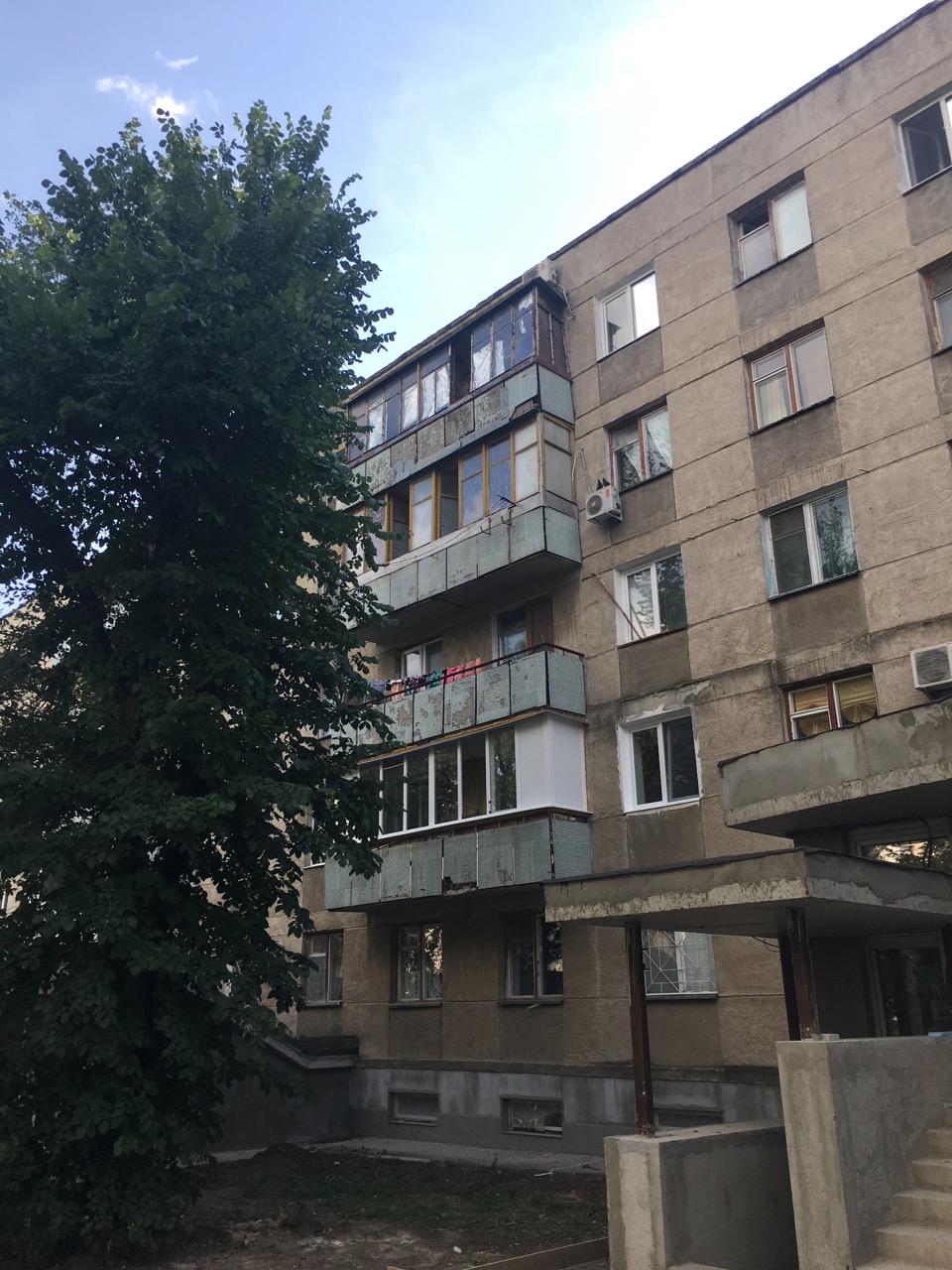 The railway station and train to Chișinău