Christian Hunt (I was a guest on his podcast) just sent me this article from TimeOut about proposed Milano-München trains, and asked me if I could do some quick analysis of it. I have already written one piece about this proposed route here, but TimeOut makes such a complete mess of it, I think it justifies a take down. So here goes!
Image: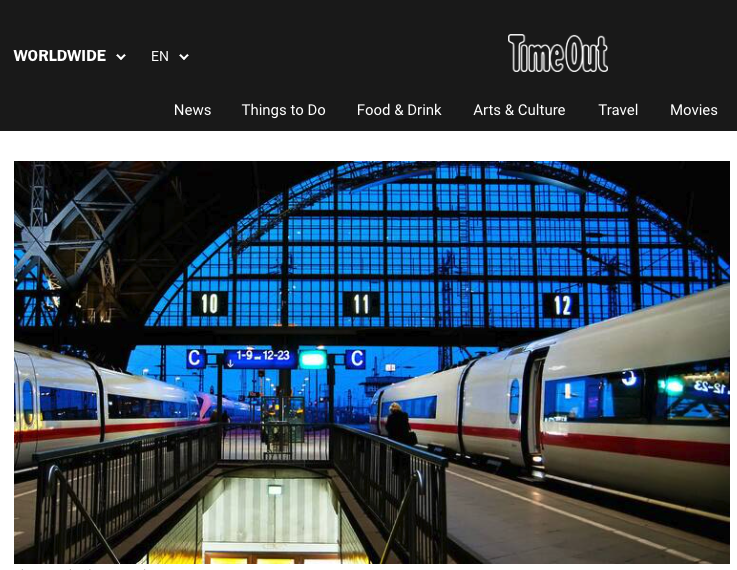 Those are Deutsche Bahn ICE trains, and it looks like Leipzig station. Where the new service will not go. We know the train will be a Frecciarossa 1000 – you can get a freely licensable pic of one here.
Title:
Italy and Germany will soon be linked by a new high-speed train
That is just about right.
Byline:
Rome and Milan will both get direct trains to Munich from 2026
Well strictly it is December 2025. "Will" overdoes it – we're not certain. Oh and there is a direct night train between Roma and München already, not that the author will have thought to check that.
Para 1:
Currently, if you want to get between the southern German city of Munich and the northern Italian city of Milan, the rail route isn't exactly hassle-free. Not only is there no direct train but it takes a really, really long time. At nearly seven hours, the rail route takes even longer than it would to get between the two cities by car – usually less than a six-hour journey. 
Well it is actually worse than that – it takes more like 7 hours 30 minutes. A decent journalist would have checked that. Not hard to do on DB Reiseauskunft for example.
Oh and that implies that the new high speed train will be quicker. The problem is – as I explain in this Analysis piece – is that much of the infra is quite slow (because there is a massive mountain range in the way). Even a direct train with fewer stops than the current services could not do Milano-München much faster than 6 hours 30 minutes. Better, but not exactly fast. It's beyond me how you write an article about a supposed improvements in connections and do not even examine that!
Real changes will come in 2032 – when the Brenner base tunnel opens. If we're talking speed gains that ought to have been included.
Para 2:
That is actually correct.
Para 3:
The two new routes are set to launch in 2026 and they'll be run by Spanish high-speed train operator Iryo, which launched last year. The project has the support of the European Commission and could even eventually be extended all the way up from Munich to Berlin – thereby providing a rail line across the entire European continent.
Well, December 2025. But OK, forgiveable.
And then where does this Iryo Spanish firm stuff come from? Iryo is a joint venture of Trenitalia (mentioned in Para 2), Air Nostrum, and the infrastructure investment fund Globalvia – that run trains in Spain. However there is no inkling that a Milano-München train would be run by anyone other than just Trenitalia on its own. Trenitalia does exactly that on the Milano-Paris route, and would do so here. I genuinely do not know how the author came up with this – just incorrect Googling maybe?
The project is indeed one of the European Commission's rail pilot projects, although no explanation is provided as to what that means in practice.
And "a rail line across the entire European continent" – well that's just guff.
Para 4:
This is right. Somewhere the author found the press release that states where the trains will stop.
Para 5:
Which is all pretty exciting, eh? Several of Europe's biggest and best cities will soon have direct train links. And that certainly isn't the only European rail project in the pipeline. From new sleeper train routes to hypothetical projects spanning the continent, Europe's rail renaissance continues to go from strength to strength.
Wow. One train each way each day, with a bit of a shorter trip time than now. Let's have a party! This is an example of Europe's rail renaissance going from strength to strength! Hyperbole.
Don't get me wrong – these new services are welcome. They will be used. Trenitalia is a competent company that runs excellent trains. But hell we need a lot more than this. And we definitely need better journalism than this from TimeOut!