Tagesanzeiger Sonntagszeitung features a long interview with boss of Swiss Railways SBB Vincent Ducrot – you can read the whole interview here (free registration required).
The headline strikes us as slightly off. "Nachtzüge werden nie profitabel sein" "Night trains will never be profitable" he says. Perhaps he ought to have a word with RegioJet or Snälltåget? But the gist of Ducrot's comments is right – there is a demand for night trains as passengers want to reduce the environmental footprint of their long distance journeys, and SBB is ready to provide that. In other words, the SBB approach is how a publicly owned railway ought to behave – to maximise modal share, not profits.
Ducrot also says that by 2025 – together with partners SNCF, Deutsche Bahn, ÖBB and Trenitalia – there will be 10 routes to 25 destinations from Switzerland. He mentions Amsterdam as a destination by the end of this year, and Rome as a destination by the end of 2022 – this partially confirms what ÖBB and SBB have previously announced, although the map previously released shows 8 routes rather than 10 – I wonder what SBB additionally has up its sleeve? Switzerland westwards looks to be a rather big omission still!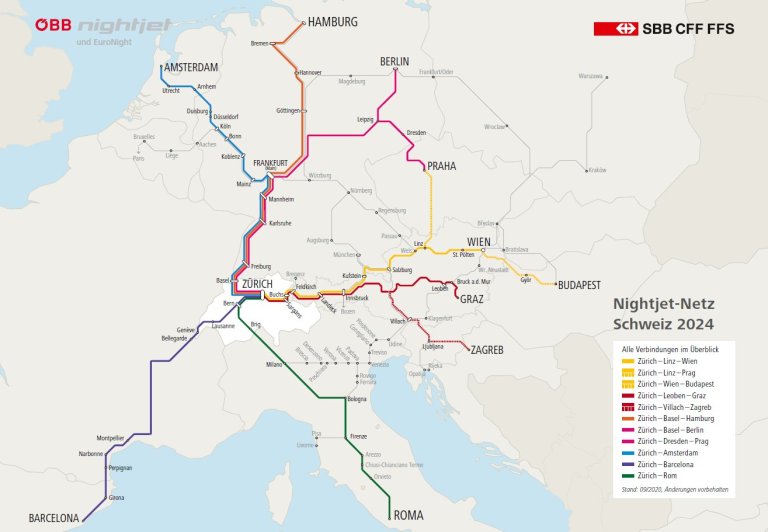 It's not all good news from Switzerland though – climate change measures were narrowly rejected in a referendum yesterday as well.