On Wednesday 15 January 2020, just under 2 months from now, I want to make a rail trip from Bruges in Belgium to Aix-en-Provence in France.
What do I need to plan such a trip?
The times of the trains, and an ability to book tickets.
Shouldn't be so hard.
Wrong.
First the timetables. Deutsche Bahn's Reiseauskunft has long been the most reliable timetable tool. Put the details in, and this is what you get: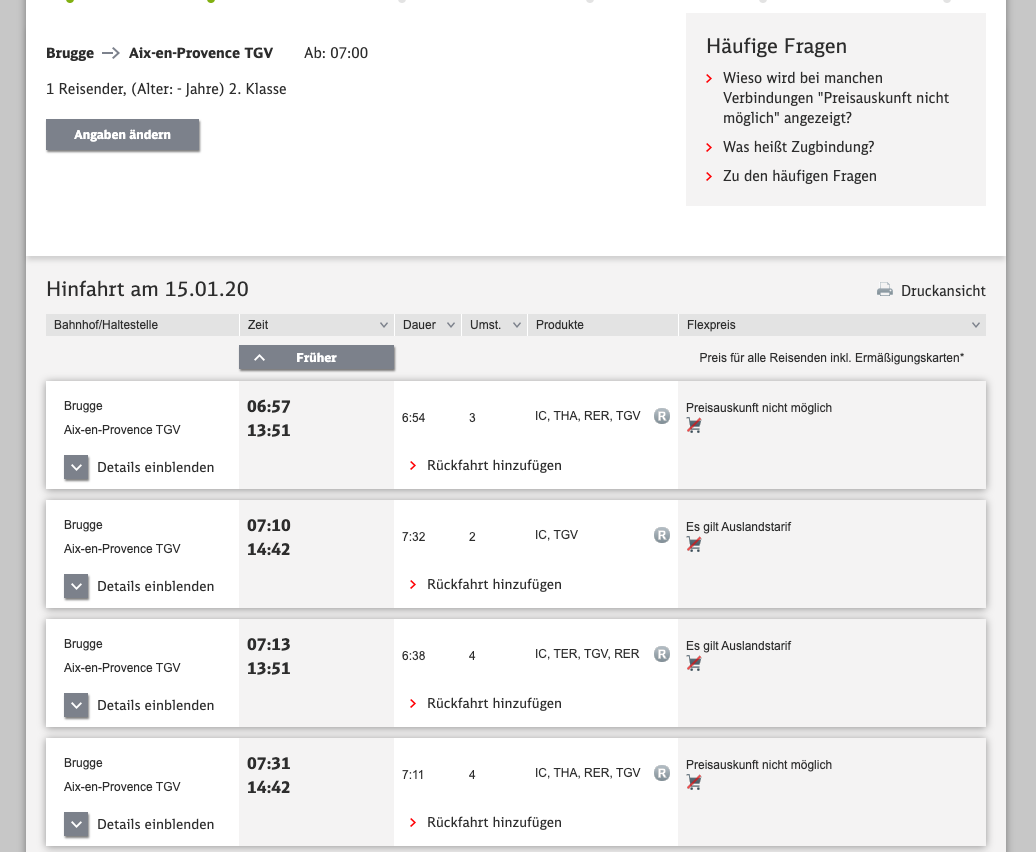 All route via Brussels, and then Paris or Lyon.
Try to book one of these and you can try two EU-wide rail booking portals – either RailEurope (formerly Loco2) or Trainline. This is what you get:
But what about via Lille I wondered… Oh and did I not see one of those low cost OUIGO TGVs there last time I was in Lille?
?
Lille Flandres to Aix-en-Provence TGV on a OUIGO for 16 Euro (18 Euro if you want a ⚡️ socket), 15 January, D. 1137 – A. 1552: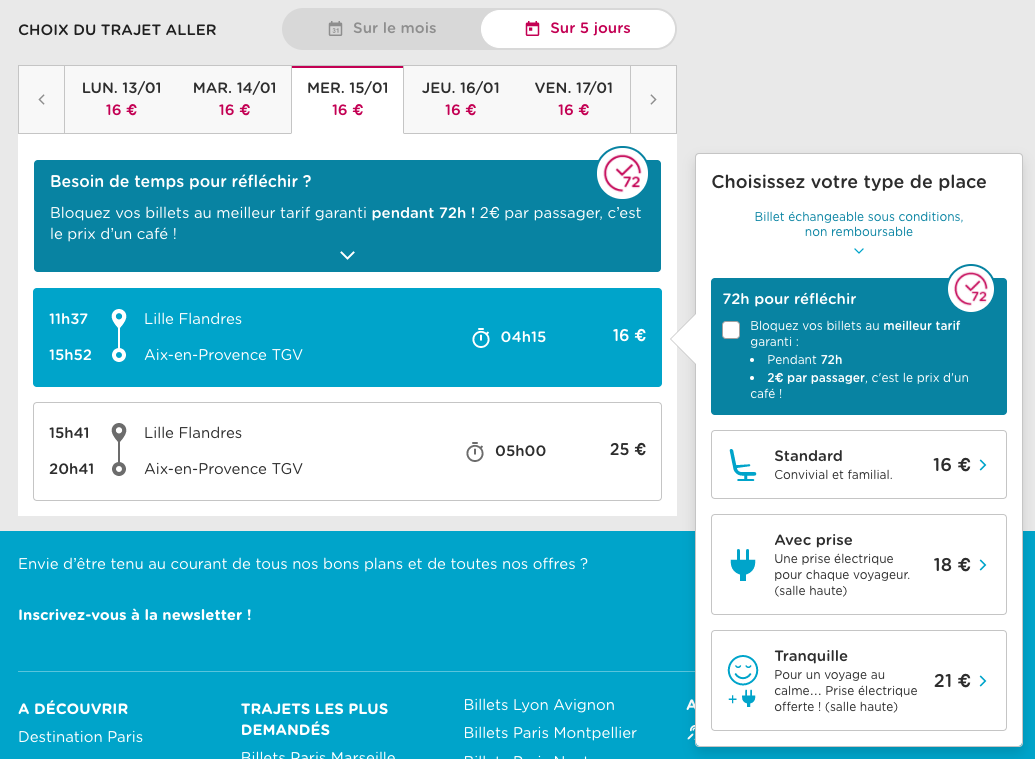 But hang on… where was that train in the timetable?
Errr, it's not: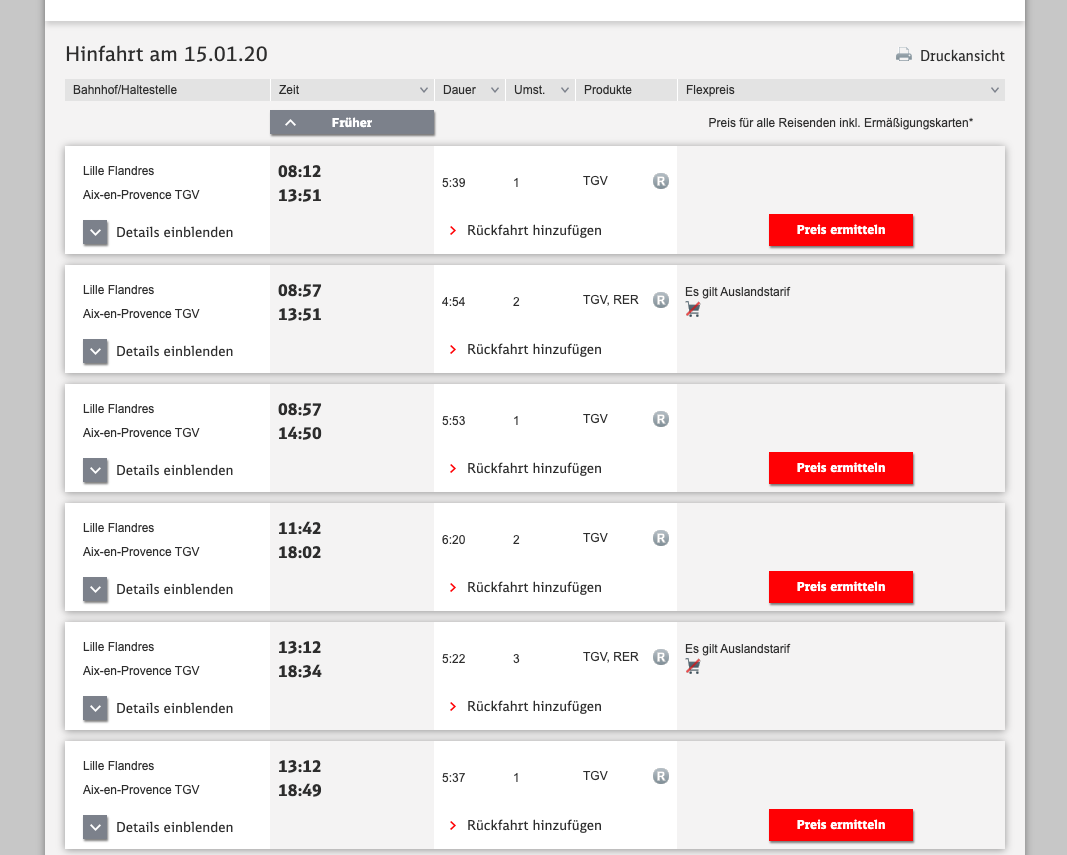 What about in SNCF's timetable?
Oh look, there it is – on SNCF's timetable site…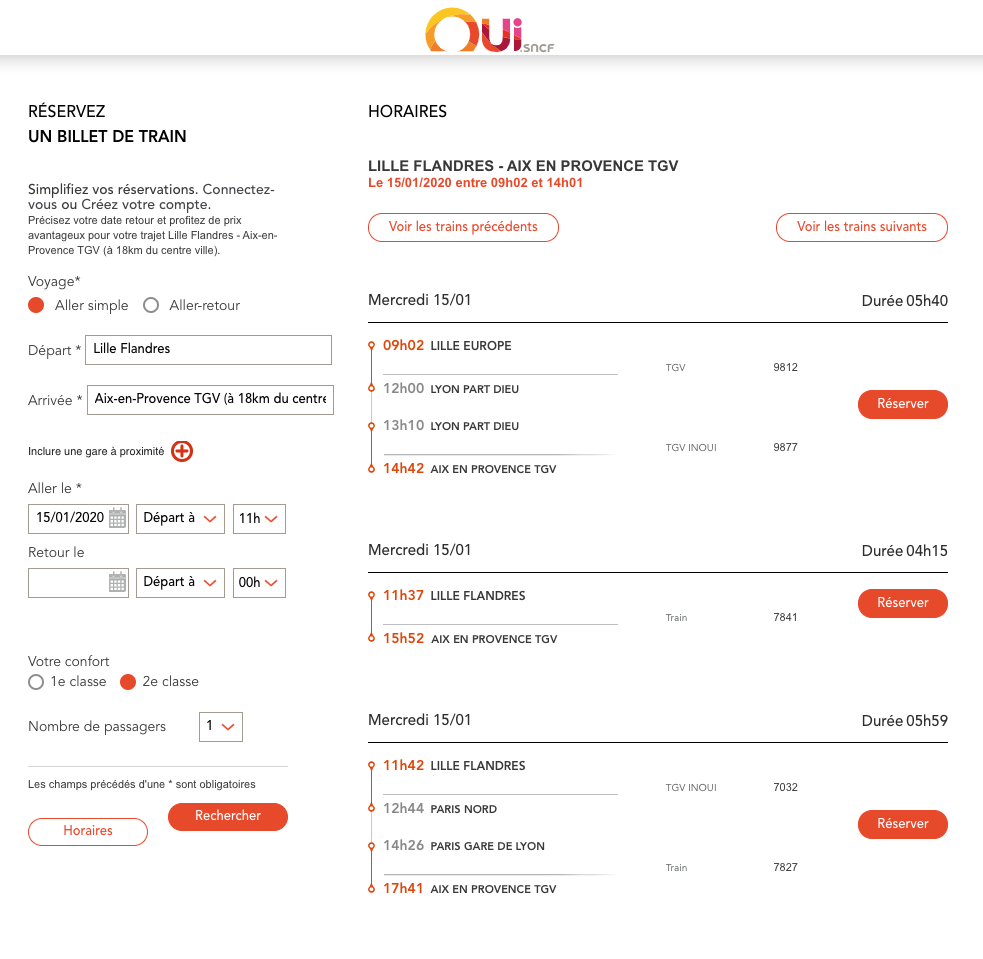 Where – weirdly – you can then also book the OUIGO, while on SNCF's international portal RailEurope (as shown above) you cannot. But try booking from Bruges… and it routes you around via Brussels to Lille, rather than via Kortrijk.
By this point if you are confused by this mess, you're not alone.
Loads of consumers would have simply given up.
Not least because we haven't got to Lille Flandres from Bruges yet. To do that you need an international ticket from Belgian Rail – and that costs €19.10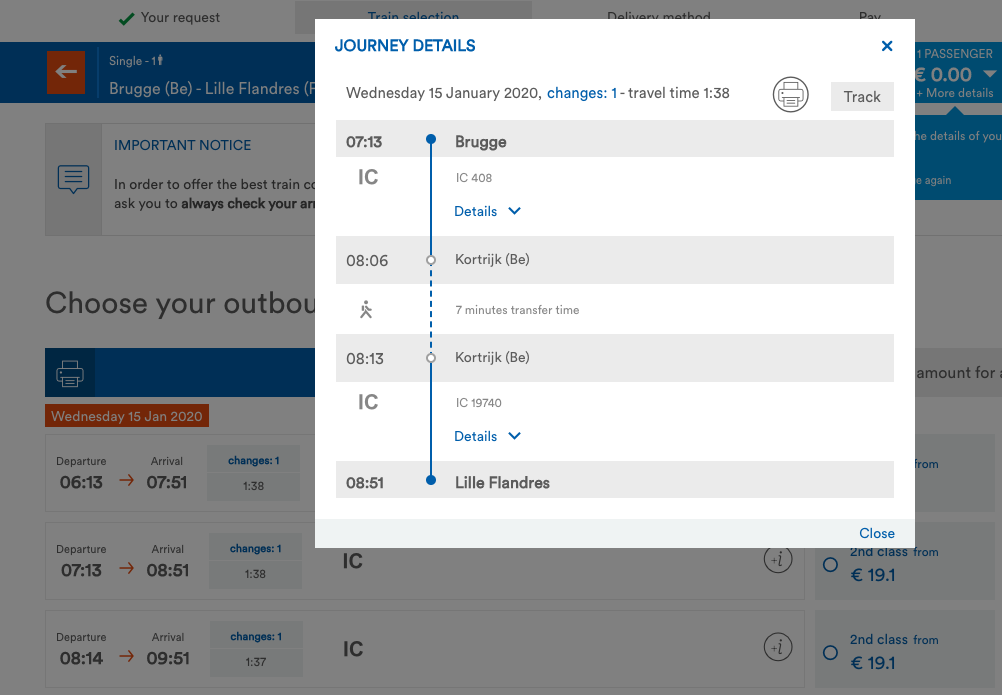 So, in short:
Jon's route, with 2 bookings (Belgian Rail to Lille, OUIGO to Aix-en-Provence) and 2 changes: €35.10
Trainline's route, with 1 booking and 4 changes: €91.10
RailEurope's route, with 1 booking and 3 changes: €114.50
The solution here is simple. If you run a train on tracks in the EU anywhere, you must make the timetable for it, and the ticketing for it, available to third parties in an open data format. Only then have consumers got any hope that when they search for tickets that combine trains from multiple operators that they will get the best price.
Until then consumers booking a trip like this the simple way will be paying something like 260% more than they should. Or they fly instead.
And for the sake of the planet, that is not a good outcome.