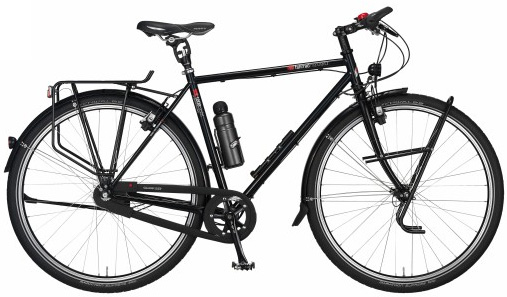 I've spent the past 10 days in Berlin, ostensibly for a half marathon and an IT/politics conference… but as I'm sure anyone who reads this blog can tell, my mind works in strange ways and makes odd connections. So here's a blog entry about German cycle culture.
In London I'm a determined cyclist, determined being the most important word – for it feels tough. Cycling in London has improved a lot over the years, but it feels like it needs considerable commitment. Lots of cyclists don't cycle in their regular business clothes but instead keep spare clothes where they work, and shower upon arrival. Cyclists are in amongst the traffic and – even with the advent of cycle superhighways – it's not something that just fits easily into life.
That's the opposite of Berlin cycle culture. Walk out of the office, hop on a bike, into the relatively sparse traffic (or on pavements, but that's not something I want to copy!) Few wear helmets, few wear yellow jackets and – importantly – the bikes themselves are different. Well designed city bikes with mudguards and hub dynamos. Luggage racks at the back equipped with sensible and yet smart panniers, OK to walk into a business meeting. Kids in seats on the back or in trailers.
In short German cycle culture is about efficient integration of the bike into your everyday life. It's not as laid back as a Gazelle, or not as focussed on style as Copenhagen Cycle Chic or Bobbin Cycles. It's epitome – in design terms – is VSF Fahrradmanufaktur.
London has a couple of dedicated Dutch cycle shops, but no dedicated German cycle shop as far as I can tell. About time to work out a way to open one? A shop that also has a decent website and good promotion via social media would be a handy addition as well.