A Friday evening in early June. I am in a compartment in a delayed EuroCity train from München to Klagenfurt, and I am helping one of my fellow passengers in the compartment with their onward connections due to the delay, and conversation turns to broader railway issues, and I explain my #CrossBorderRail project. "But why," the passenger asks me "are you even doing all of this railway work?"
It's a fair question. And the answer – broadly put – is out of a combination of personal need and political conviction.
I've been trying to avoid flying for years and – as an upside – I also like train travel. And as a mobile European with work in a bunch of different places that meant a lot of trips by train, most of them cross border. And a lot of trips cross border means a lot of things going wrong.
Why are these things wrong, I asked myself. And who is actually working to put these things right?
The answer of course is that a lot of different people, in their own way, think they are working to put things right. Passenger associations. Consumer organisations. Railway companies. Regional and national governments. Even the EU itself, to some extent.
But the root of my activism in rail transport is different. It is rooted in the personal, lived experience.
What is it like, on the ground to try to take the train? Who would do it? In whose interest is the train even run? Does the train provide a reasonable service for different types of people in society, whoever they are and wherever they live? What, even quasi philosophically, makes a good train?
And that brings me to last week in Seifhennersdorf, a small town of 3600 inhabitants in the south eastern corner of Sachsen, Germany, not too far from Zittau.
I'd been to the town last year with the New York Times, when weeds were still covering the lines, and with rail replacement buses in place for the past seven years.
Yet thanks to the determination of Karin Berndt, the mayor of the town, and Trilex, the railway operator, from 11 June 2023 trains are running once more between Seifhennersdorf and Varnsdorf in Czechia, before continuing back into Germany to Zittau. "Ein kleines Wunder" (A small wonder) the local media MDR called it.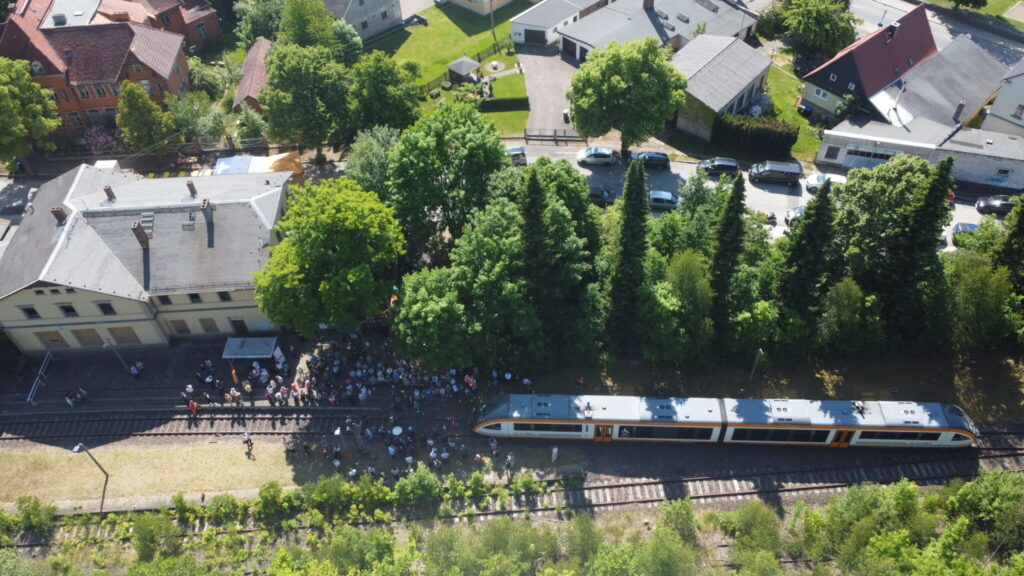 The town put on a party to celebrate. Kids were given time off school to come and welcome the train. They were serving beer and bratwurst outside the station at 11am. All sorts of people from the town came along to see what was happening. "It used to run when I was a teenager here" a big burly chap told me. "But my wife has never seen it. I'm happy we can take the train again!"
No report, no study, no conference, no dry analysis can replace that. I'm part joyful that all of this has been fixed in Seifhennersdorf, and part furious it took 8 years to solve something so simple (a level crossing needed fixing, and there were a few safety issues to solve too).
In the past 12 months I have been to more than 130 railway borders in the European Union. I've spent more time on tiny railbuses than I have on deluxe high speed trains. I've lost track of the numbers of pictures of tracks covered in grass and bushes I have taken.
And those places that stick in mind, not only Seifhennersdorf.
The railway bridge between Metlika (Slovenia) and Bubnjarci (Croatia) with a barrier erected across the tracks – because trains were suspended at the start of the COVID pandemic and not restarted.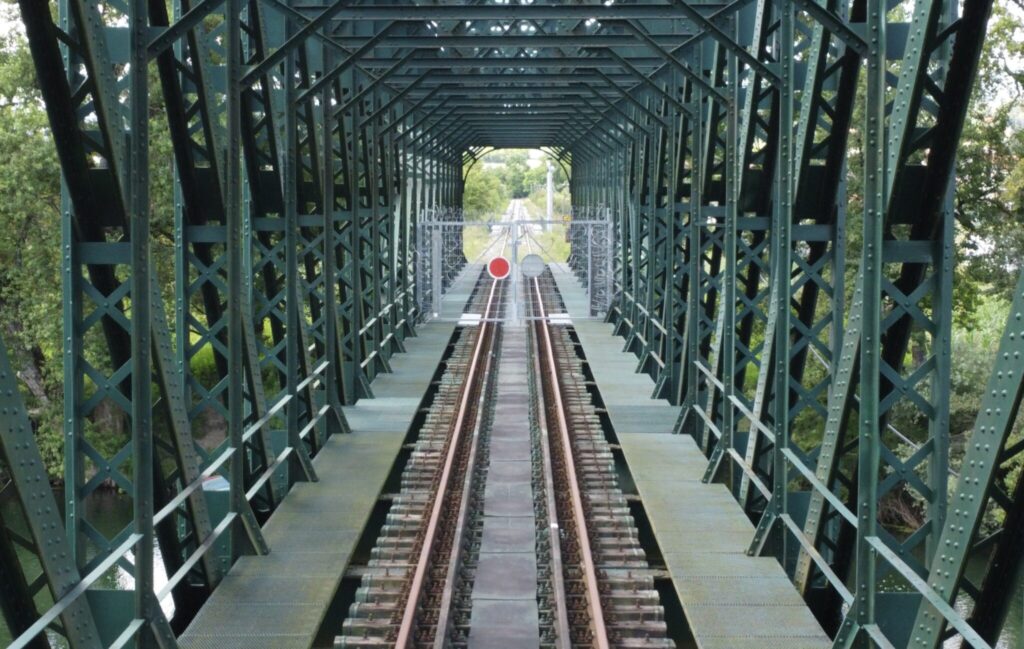 Passengers taking a bus from Daugavpils (Latvia's second city) to the village of Zemgale on dirt roads, to then walk the last two kilometres across the border into Lithuania to take the train at Turmantas to Vilnius – because the Latvian and Lithuanian governments cannot resolve a petty dispute about subsidising the operation of the cross border train.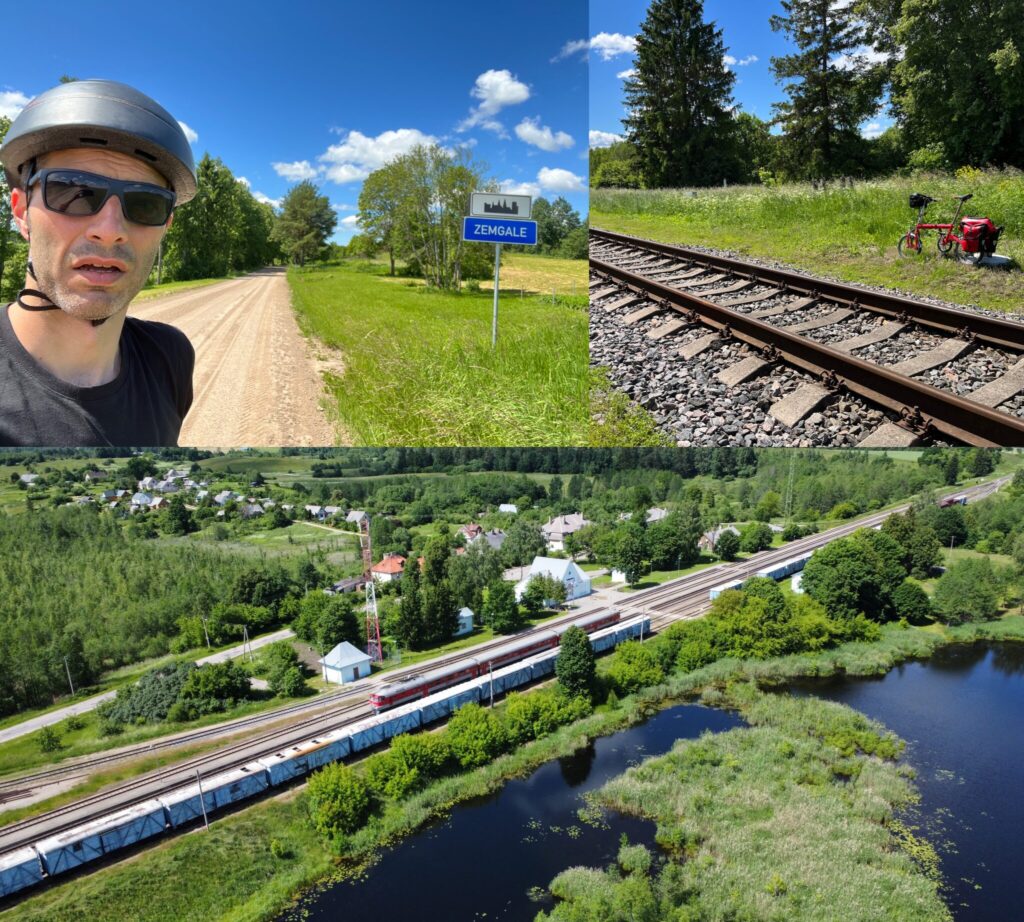 The tiny lonely station outside the village of Ormenio in northern Greece, with its one daily train from Alexandropouli. Trains do not continue across the border to Svilengrad in Bulgaria even though the infrastructure is present to allow this.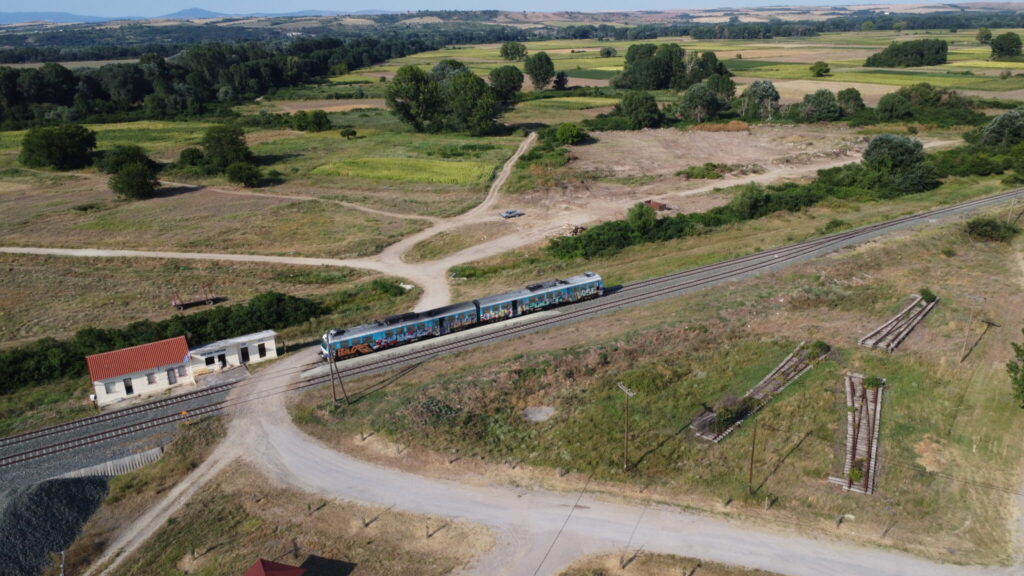 The bridge over the Neiße river between Zgorzelec (Poland) and Görlitz (Germany) where the electrification masts end in the middle of the bridge – because Poland delivered on its side of the 2003 agreement to electrify this line, but Germany still has not.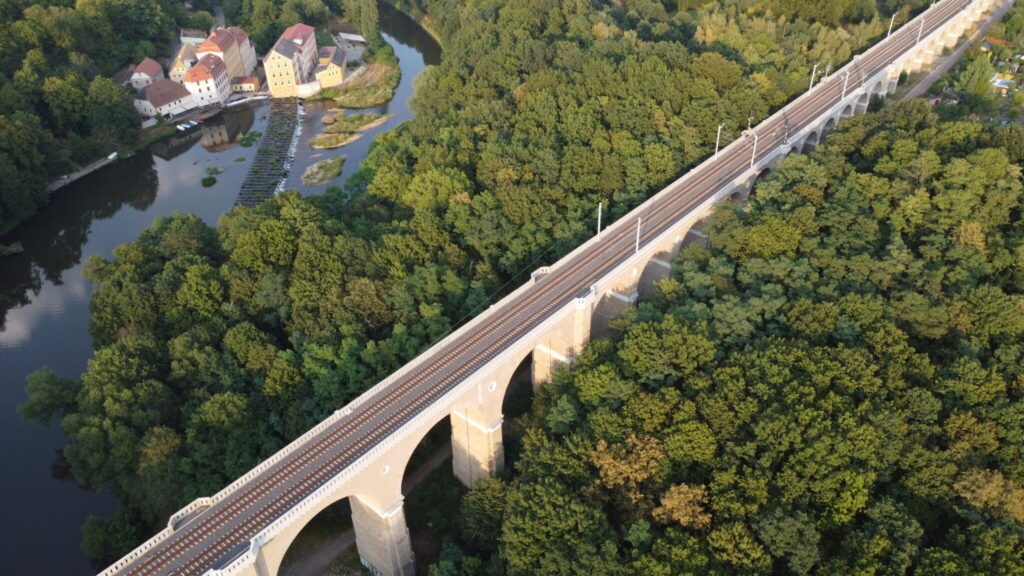 You cannot go to these places and not be somehow frustrated by the failure of our politics to solve these problems. Yet how many politicians making decisions about EU or even national railway policy have ever been to Turmantas or Ormenio, to Seifhennersdorf or Zgorzelec?
When I hear that awful phrase 'to bring the EU closer to its citizens' I suppose this is what it ought to mean – for the EU to be better at solving practical cross border problems, be they in big cities or small towns. But I think to do that you have to somehow bring the politicians' lived experience close to those problems as well, to demonstrate how this really ought to matter to them – because it does matter to local people.
For me in all of this I simply cannot separate the personal from the political. I'm immensely lucky that this #CrossBorderRail project is allowing me not only to discover these places, but through the project draw more media and political attention to them.