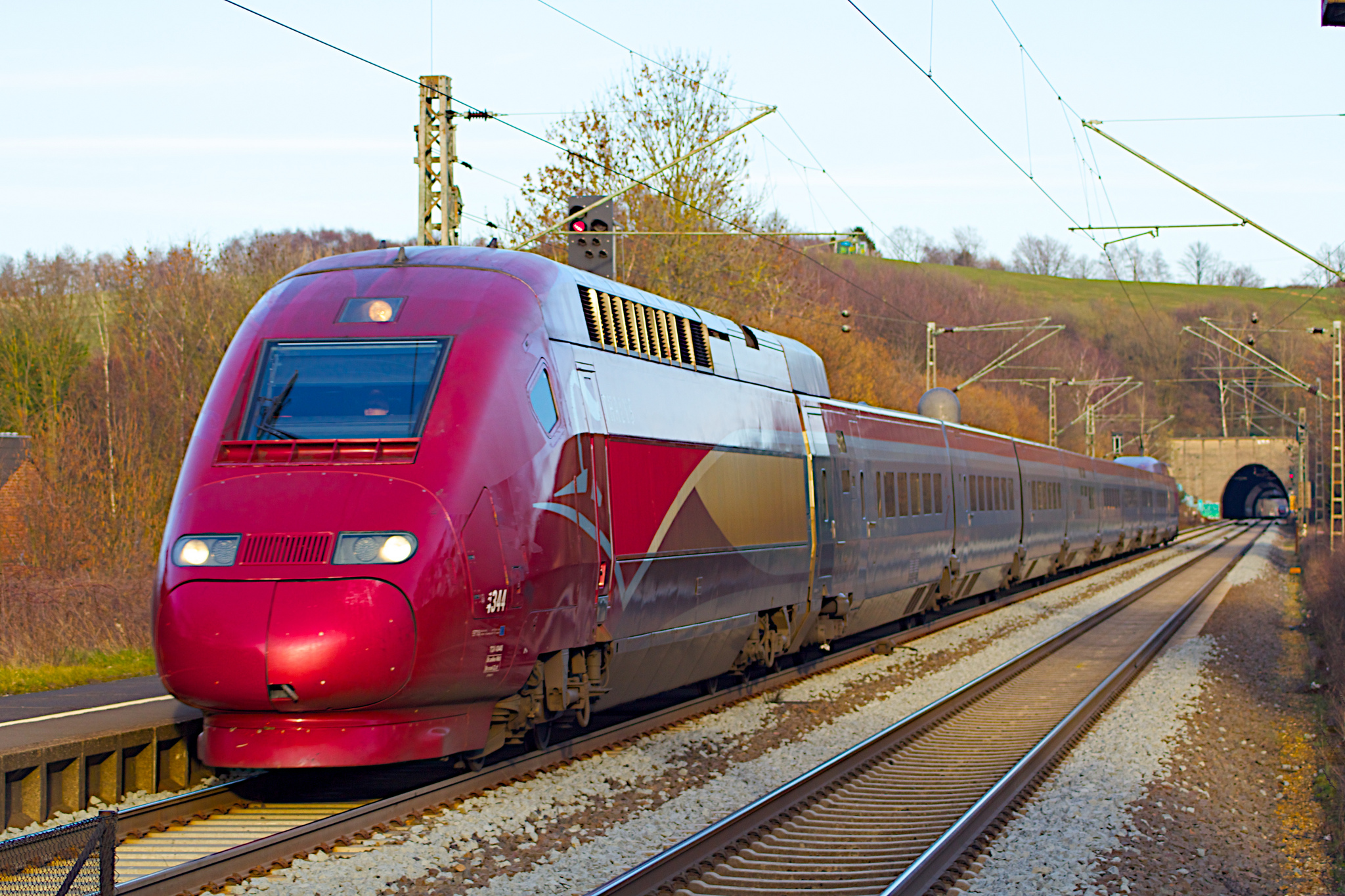 From the start of the French Presidency of the EU (1st July), a 300km/h Thalys train is going to be hired to transport MEPs and EP officials from Brussels to Strasbourg for the monthly plenary sessions. Sounds like a reasonable idea – via the high speed line towards Paris, skirting to the east of the city through Roissy, and then eastwards on the LGV-Est to Strasbourg.
But look at it a bit closer and things are not as rosy as the colour of the Thalys's paintwork… First of all the train will take just under 400 people, so plenty more will still take the 5h30 Eurocity via Luxembourg. Plus if you look still further you see what an absolute scandal the Strasbourg sessions actually are – currently 9 planes (yes, 9(!) planes – it it really that many?) are chartered to fly MEPs and officials from one place to the other, a number that will be reduced to 3 when the Thalys takes over (see Le Soir). Add to that the €200 million cost of keeping Strasbourg open and you see where the real scandal lies. It would be helpful if people like Bruno Waterfield targeted their fire at that, rather than a train introduced to take planes out of the air. Maybe he's just annoyed he's not one of the ones that's allowed on it.
If everyone insists on keeping Strasbourg open (and, lest we forget, national governments of all 27 Member States are complicit in it – it's the Council that has to decide on the seat) then there should be no flights, not one, and not a single truck down the motorway carrying files. Every MEP, fonctionnaire, lobbyist should have access to a Thalys, and the files should be sent by train too.