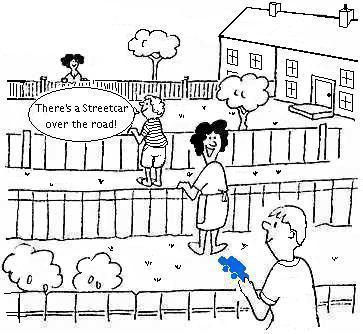 From this month's Streetcar newsletter:
Not since Mrs Dewbury's husband ran off with the milkman had news travelled so fast on Chalton Street.
Read it, and then read it again. It was accompanied by the cartoon shown. 'Mrs' and 'milkman' in the same sentence… But it's more subtle than that. As I've written before on this blog, I reckon the folks at Streetcar must have quite a fun time working there.