On 17 May Germany's Ministry of for Transport and Digital Infrastructure held its Schienengipfel (Rail Summit) in Berlin. The centre piece of the event was a renewed commitment to speeding up Berlin – Dresden – Prague – Vienna connections, but an eagle-eyed Josh Posaner of Politico spotted an interesting paragraph in the letter of intent signed by the Ministers in attendance:
Germany's Trans-Europe Express 2.0 edges forward with a (non-binding) letter of intent to push the EU to fund new cross-border rolling stock + 4 hour Vienna-Prague-Berlin route by 2030 @jonworth @seatsixtyone @CarfreeNetwork https://t.co/6VquFN87Qa pic.twitter.com/aQM02vk4Wc

— Josh Posaner (@joshposaner) May 17, 2021
Here is the text:
5. request the European Commission to propose the launch of an EU financial assistance programme for investment in rolling stock that can operate across borders in support of the objectives of the European Green Deal;
Of course we agree! And here with the Trains for Europe campaign we have the plan as to how to do exactly that!
Photos used in this post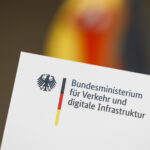 BM für Verkehr und digitale Infrastruktur
BMVI | Übergabe von Förderurkunden durch Staatssekretär Steffen Bilger zur Förderrichtlinie Elektromobilität am 11. Februar 2020
February 11, 2020
License: Attribution-NoDerivs 2.0 Generic (CC BY-ND 2.0)