The Ministère de la Transition écologique (Ministry of the Ecological Transition) in France has released a new report entitled ÉTUDE DU DÉVELOPPEMENT DE NOUVELLES LIGNES DE TRAINS D'ÉQUILIBRE DU TERRITOIRE (TET) (STUDY OF THE DEVELOPMENT OF NEW TERRITORY BALANCE TRAIN LINES (TET)) – this assesses the way train connections in France serve regions outside the main transport corridors. You can read the news about the report here, and the full 115 page PDF is here.
Interestingly the report examines not only daytime trains, but night services as well, and also to some extent looks at international night trains to and from France. From page 75 onwards it examines the rolling stock requirements for night train services, and draws very similar conclusions to our own – 200km/h locomotive hauled stock is the most economic option for the routes proposed, although some of the French lines would (partially) need diesel traction.
The report estimates 600 carriages would be needed for the services proposed, of which 345 are needed for the national routes (with seasonal variations – see maps below) and 255 carriages for the 6 proposed international lines. The national routes would require 32 electric and 10 diesel locomotives, and the international routes 18 interoperable electric locomotives.
Overall: an excellent and comprehensive report that would be very much in line with the demands of the Trains for Europe campaign!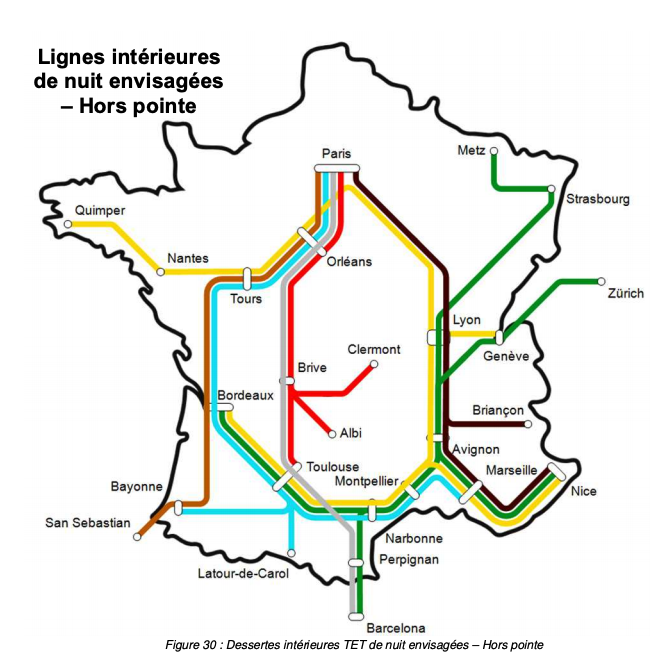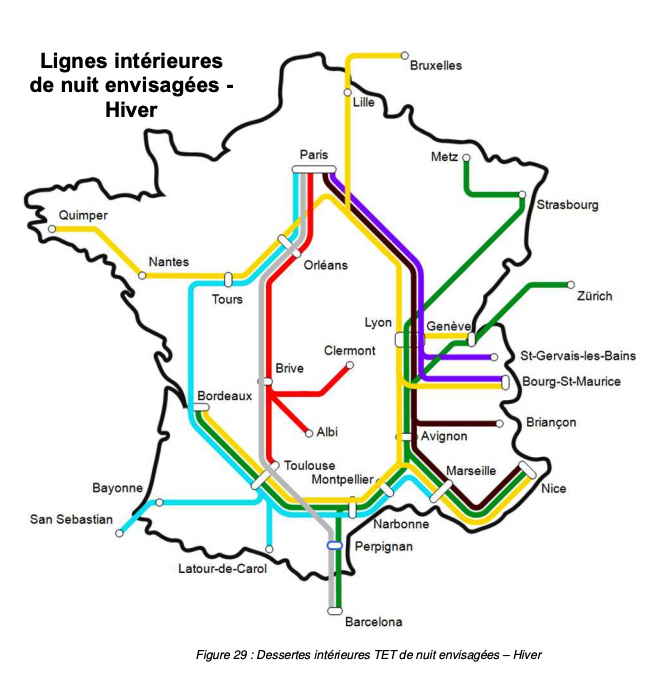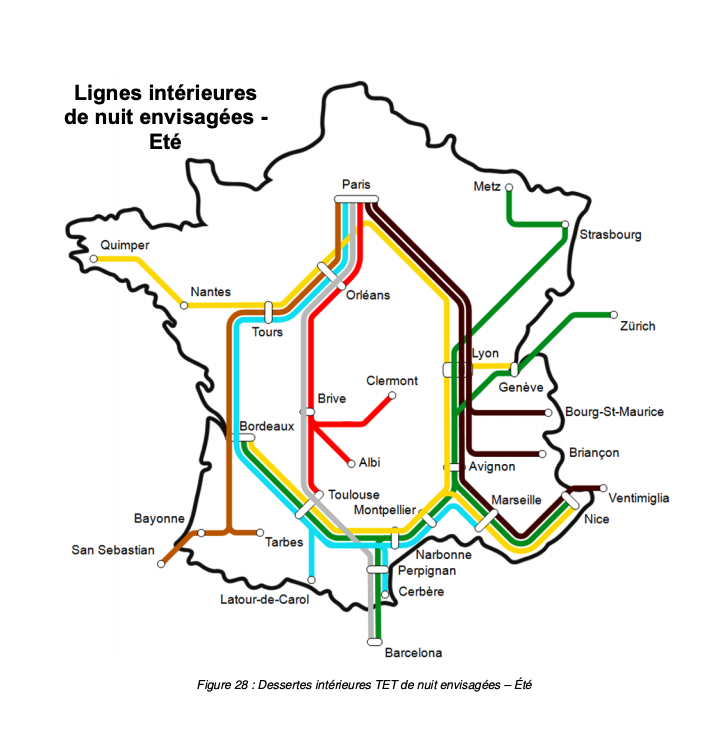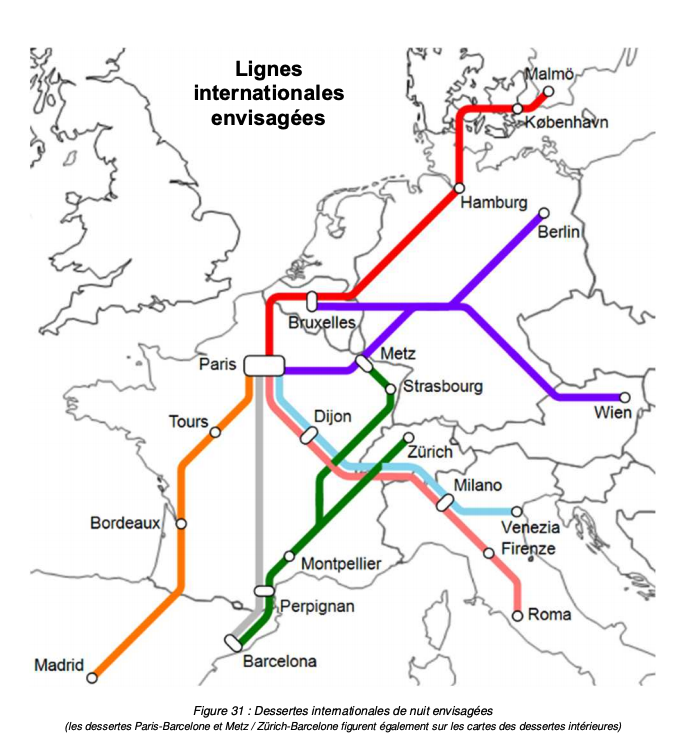 Photos used in this post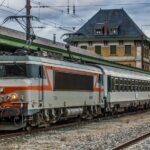 Aleix Cortés
Intercités de Nuit en LaTour de Carol
September 20, 2013
License: Attribution-NonCommercial-NoDerivs 2.0 Generic (CC BY-NC-ND 2.0)