In rail nerd circles we've had our eye on the launch of the European Sleeper service for some time – the new privately operated night train that will run Bruxelles-Amsterdam-Berlin, and eventually will be extended to Prague.
As was announced recently in the company's newsletter, tickets starting with the inaugural trips – Berlin-Bruxelles on 25 May and Bruxelles-Berlin on 26 May – are now available for purchase on the European Sleeper website.
But… errr… that's it.
You can book on their site. And as far as I can tell only there.
But given this is a tiny startup, you might think that being able to book on other platforms, or at least see that the train runs in international timetable searches, might boost their business.
Here I am checking the 26 May Bruxelles – Berlin service.
DB Reiseauskunft? No, not there – not even the timetable is shown.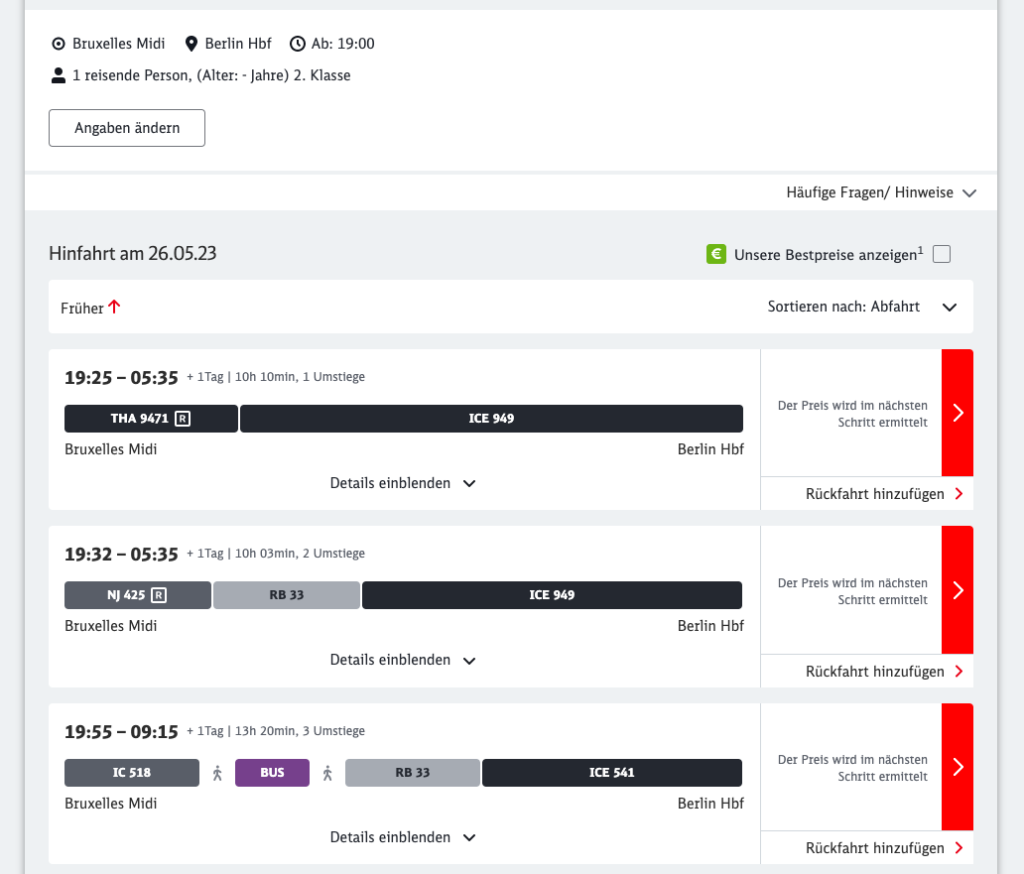 Omio? No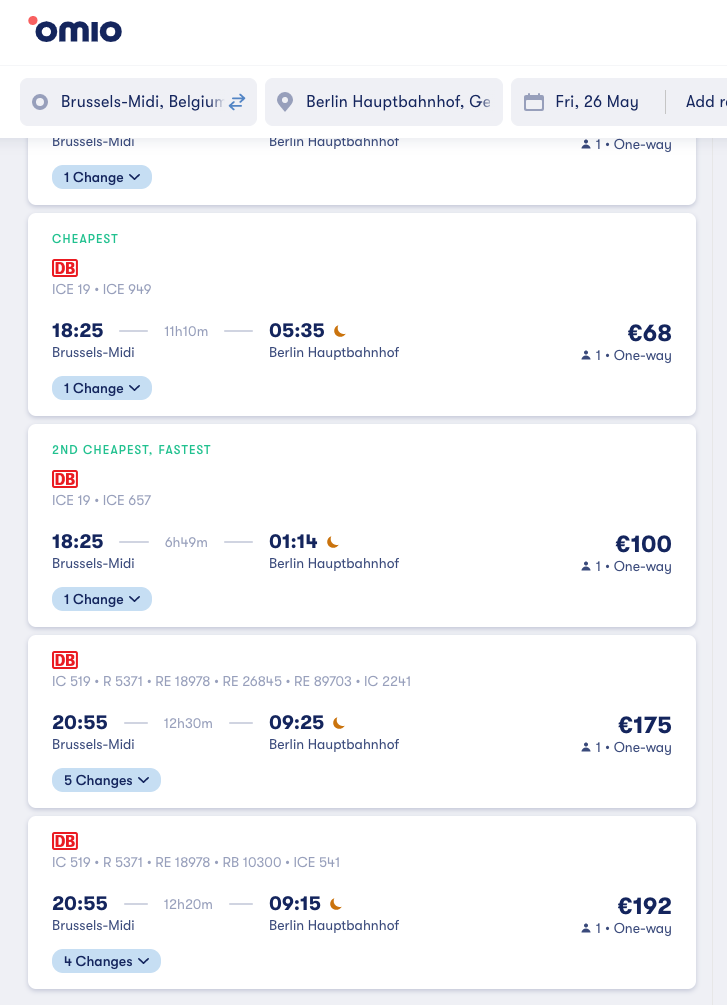 Trainline? Nope.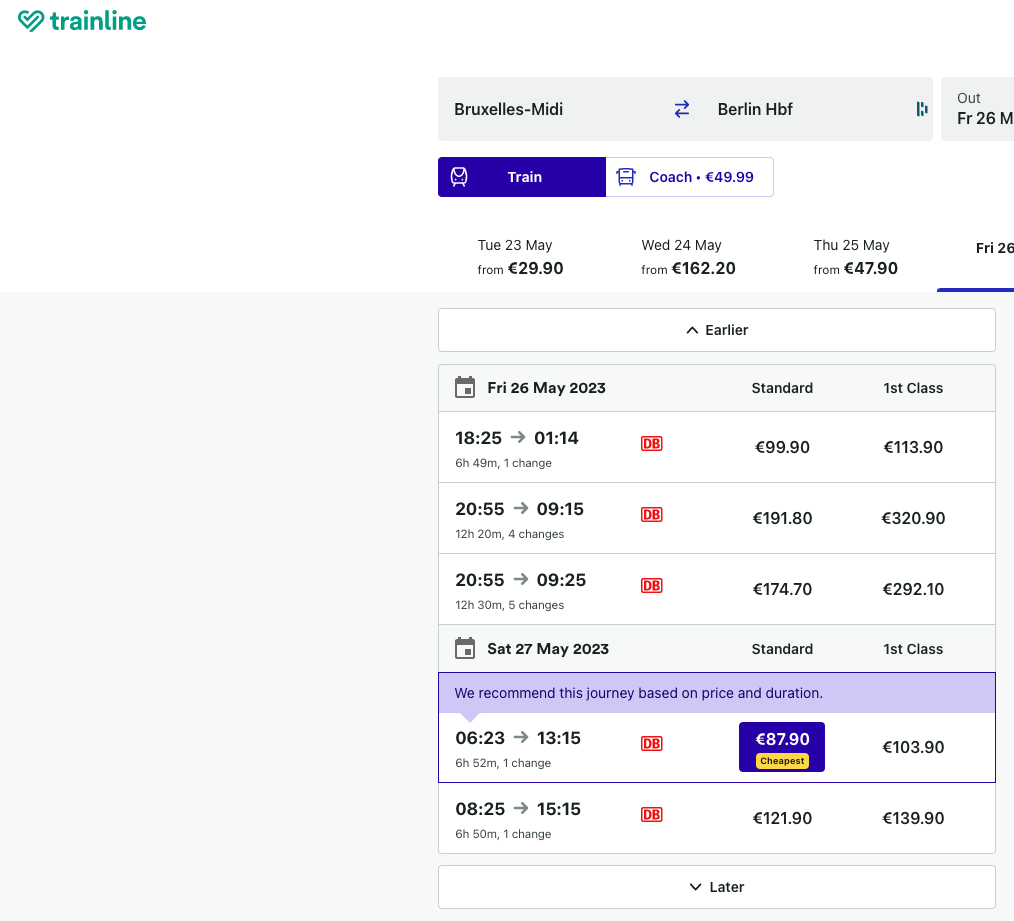 SNCB International – useful as it's departing from Belgium? No, not there either.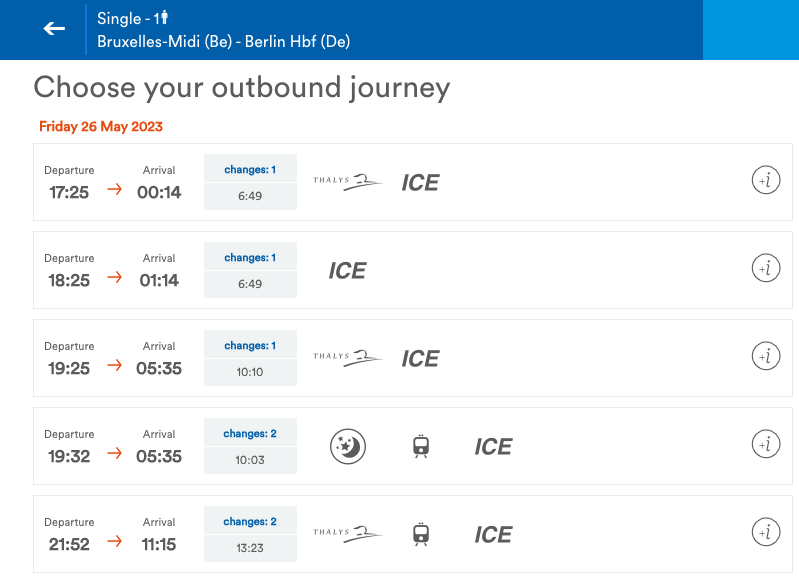 And just to check every eventuality, NS International – as the train stops in Amsterdam. No.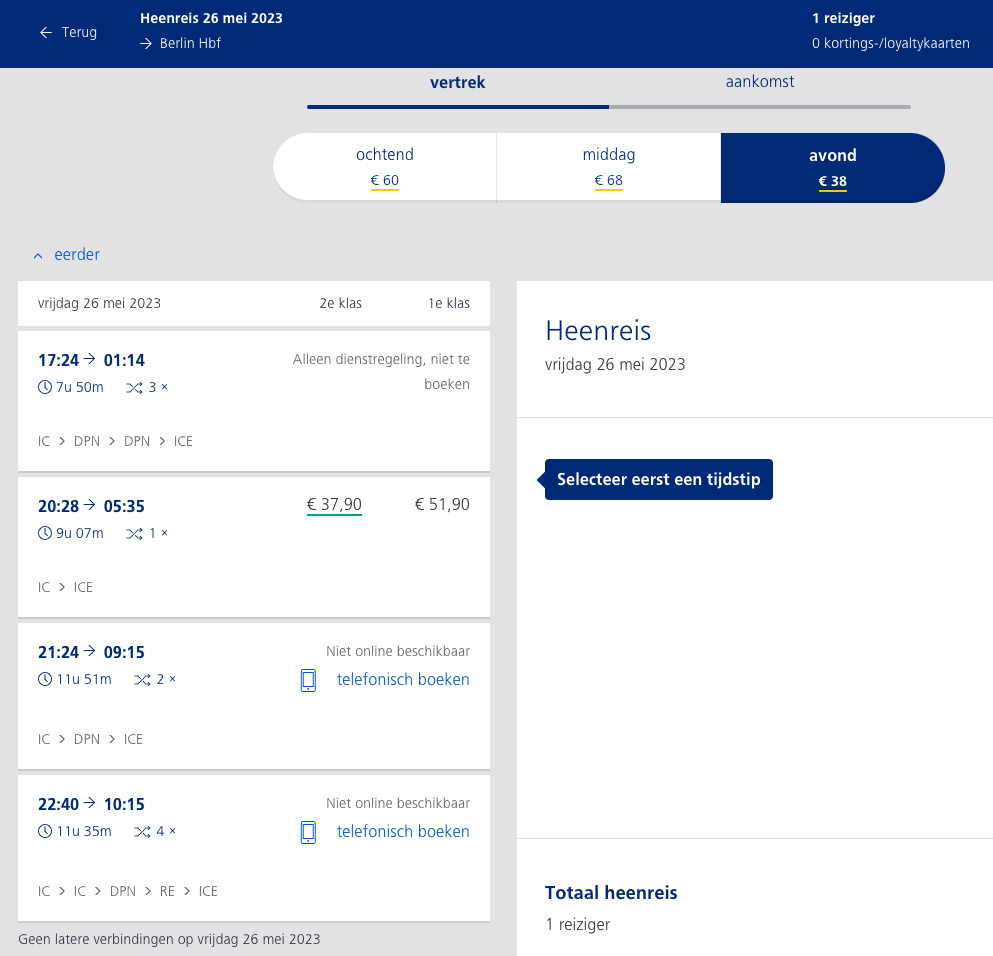 Normally the problem is that these platforms – be they private and independent like Omio or Trainline, or either owned or branded by national state incumbent railways like SNCB or NS – is that the platforms cannot get the data for international sales from railway companies, because state incumbents have little incentive to give up that data to third parties.
But what European Sleeper surely needs to do here is the opposite – get their tickets available for sale across as many platforms as possible. Because as a tiny player in a field of massive players, they are only going to survive if people outside of rail nerd circles have heard of their existence, can find when the trains run, and can book them on any platform.
It's early days for the moment, and integration on these platforms may yet come, but it strikes me that – even now – not having secured this before the start of the service is an important oversight.