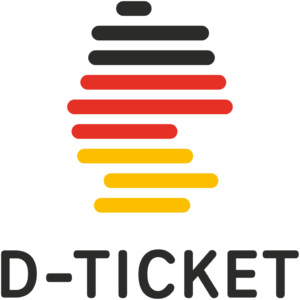 From 1st May 2023 there is a new, flat-rate ticket for public transport in Germany: the DeutschlandTicket. €49 per month, for unlimited use of regional public transport in the whole of the country.
That means buses, trams, metros, S-Bahn and regional trains.
Or the other way around, it means everything except ICE, IC, EC and Flixtrain long distance trains, and Flixbus long distance buses.
But there is a catch.
The ticket is supposed to be a subscription – you're meant to buy it every month.
But what if you don't need it every month, only some months? Or you're a tourist who needs it for a few weeks while visiting Germany?
Many of the larger sellers of the Deutschlandticket – Deutsche Bahn, BVG, RMV, MVG etc. – have failed to account for that.
But thankfully one company has – mo.pla solutions
The way they sell the Deutschlandticket has a bunch of advantages.
You can pause your subscription right up until the last day of the month, so as to not pay the following month (everyone else requires you to cancel by 10th of the month)
You can pay using a credit card or SEPA (many others offer only the latter)
They issue QR code DeutschlandTickets so there's nothing that comes in the post (some others send you a smart card instead)
You show the ticket in an app (iOS, Android), and if that app is not available in your app store, there's a web app too that's available to all, or you can save a PDF to your device
You do not need an address in Germany to sign up for DeutschlandTicket with mo.pla
So – at the moment – mo.pla looks like the best bet if you need a flexible way to buy the DeutschlandTicket.
(Note: this is based on my own research, and with the assistance of a friend confirming the purchase was possible with a French address. If other companies catch up, or the mo.pla offer changes, this blog post will be adjusted accordingly. Information is correct as of 30th April 2023. I take no legal responsibility for the advice offered!)