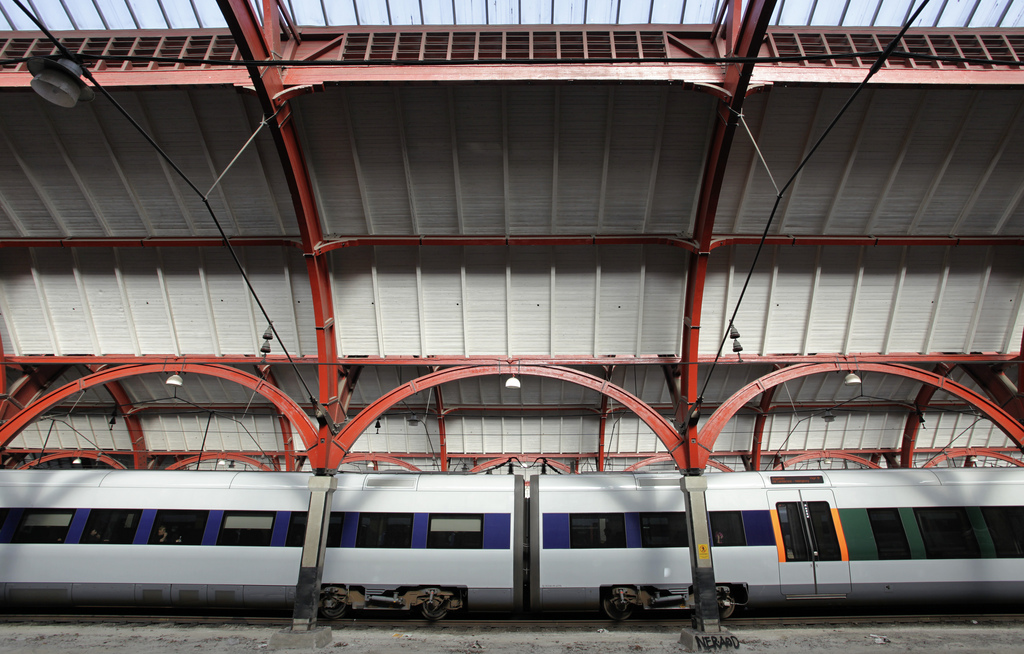 I will be making what should be a reasonably simple rail trip in early December – the 600km journey between Copenhagen (station: København H) and Oslo (station: Oslo S). So how do I do it? Well, it turns out that it is all nowhere as simple as it should be.
First of all my departure date – 9th December – is the day of the timetable change across Europe. So DB, my normal solution for all timetable queries, does not work as some rail companies seem to not have given DB their new data yet (even though the trip is just over a month away). This is just simply not acceptable – data must be available for ALL journeys at least 3 months ahead of time – I think Öresundståg is at fault (see below).
So then, having worked out how the journey will work (using older timetable data), I then see that the trains I need to take are operated by 2 different companies – Öresundståg for København H – Göteborg C, and NSB for Göteborg C – Oslo S. So how do I book these trains?
I start, sensibly enough, with the websites of the national rail companies of the countries I will be travelling through – DSB for Denmark, SJ for Sweden, and NSB for Norway. But it's clear from the outset that there is a problem, for the solutions I am given route me via Linköping (just look at that on a map and you'll see I don't want to be there for a Copenhagen-Oslo journey!) and all solutions cost a lot and take upwards of 9 hours. Meanwhile DSB's Øresund page only allows bookings within Denmark (very handy, when most of the trains go to Sweden), so I instead end up with the Swedish language Öresundståg page, but here I can only book until 8th December but, somehow, their other booking page works from 9th December onwards… So I can get myself as far as Göteborg booking this way, and Öresundståg e-mails me tickets that I have to print myself that cost SEK 418 each way.
But then onwards from Göteborg… the problem here is that the train is run by NSB and yet I am going from Sweden TO Norway. When trying to book on NSB's website (which, it must be said, is at least more clearly designed than any of the others!), I am directed to this page about Göteborg station. It tells me that there is no ticket machine in Göteborg station, and that I can somehow get this ticket in the train itself, but only if I book a single ticket, and that this will not work for a return. The other option, I deduce, is to use a mobile ticket on NSB's iPhone app which – after downloading it and registering it and having to reboot the app after the station search failed – I finally managed to get my mobile tickets for this part, NOK 299 to go, and NOK 199 for the return.
So there you have it folks. All the detective work needed just for one single return rail ticket between two capital cities. And then we wonder why people fly instead…